Ontario Tech University applauds its volunteers for their dedicated service to the university
April 20, 2020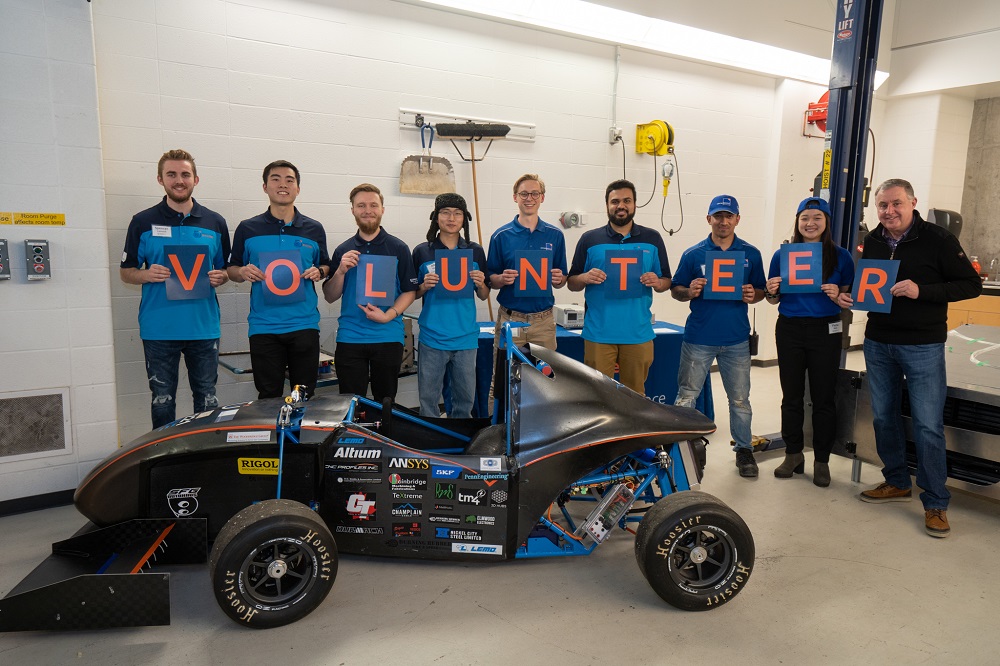 The ongoing response to COVID-19 pandemic underscores Canadians' deep capacity to step up and support others in need. In these challenging times, the tireless and invaluable work of volunteers is especially important to recognize.
During National Volunteer Week (Sunday, April 19 to Saturday, April 25), Ontario Tech University celebrates and thanks its many volunteers, including the university's Board of Governors, students, faculty, staff, alumni and community members. Throughout the academic year, they contribute their time and resources to serve our community in countless ways. The university accomplishes so much more, thanks to their dedication and generosity.
By supporting key university initiatives or helping with on-campus events and varsity sports, our volunteers contribute to an enriched student experience and a welcoming environment for all.
Quote
'When we give freely of our time and talents for the benefit of others, the collective bond of our entire community strengthens. Thank you to all our volunteers for the dedication and support you continue to provide; your example empowers our students to become future leaders and demonstrates the importance of giving back.'
- Susan McGovern, Vice-President, External Relations and Advancement, Ontario Tech University
Gallery