Ontario Tech University creates $1 million matching fund for student relief
Funds to provide students with much-needed aid due to COVID-19
April 17, 2020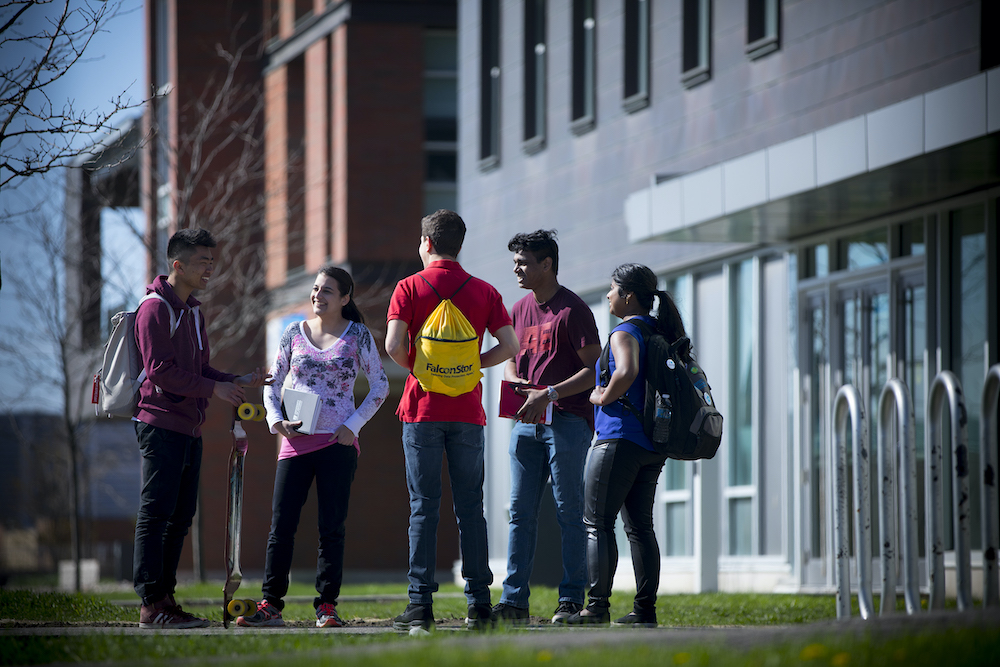 Ontario Tech University students are experiencing financial need like never before due to emergency measures brought on by COVID-19. Many students have lost their part-time jobs with limited prospects for summer employment. To support its students Ontario Tech created the $1-million Student Relief Fund where all donations will be matched by the university.
This past week the university experienced a flood of requests from students in need of immediate support. The Ontario Tech Student Union, together with student societies, re-allocated $22,375 intended for student events, to assist those experiencing financial difficulty due to the pandemic. The university's Board of Governors matched their donation, providing $44,750 for student aid. The application for these bursaries opened on April 13 and more than 400 applications were received that day. It's anticipated that the fund will be fully spent by the end of the week.
The university's Student Relief Fund is available to all registered full- and part-time undergraduate and graduate, domestic and international students. 
To support our Student Relief Fund, visit giving.ontariotechu.ca.
Quotes:
"Our students need to know that we're behind them in this unprecedented time of uncertainty and financial need. We're calling on our community, corporate partners, individuals and our own employees to join us and assist our students. We've created the Student Relief Fund because our students' needs are urgent and will continue throughout the next academic year."
- Dr. Steven Murphy, President and Vice-Chancellor
"As student leaders, we know our fellow students are going through a difficult time. We empathize with them and appreciate their need for immediate support and concerns for what is to come. That's why the Student Union and Student Societies re-allocated resources to help provide relief for students."
- Owen Davis, President, Ontario Tech Student Union.