Is there a relationship between COVID-19 and cannabis consumption?
Ontario Tech graduate student launches health-risk behaviour research study
May 21, 2020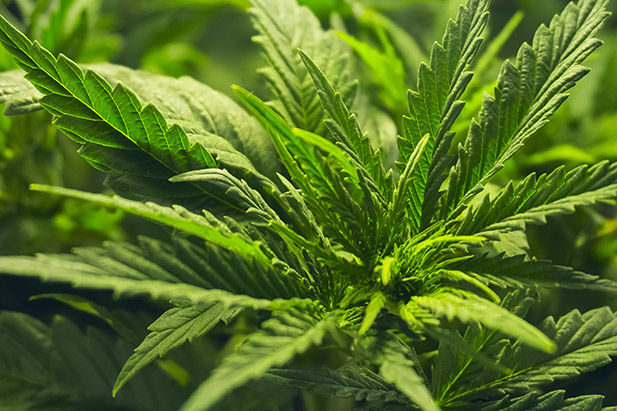 Canadians are navigating in many ways through the turbulence of the COVID-19 pandemic. With the immediate future remaining uncertain, Ontario Tech University Faculty of Health Sciences (FHSc) Master of Health Sciences degree candidate Susan Yousufzai wants to uncover information about cannabis consumption in recent months.
Yousufzai is working alongside her FHSc research supervisor Dr. Caroline Barakat and thesis committee members Drs. Adam Cole and Mika Nonoyama.
Yousufzai's graduate student thesis project focuses on cannabis consumption profiles of emerging adults (ages 18 to 29) in Canada in response to the current COVID-19 pandemic. The research will gather data through a Google Forms online survey through the end of August. The survey takes about 20 minutes. All current Ontario Tech students received the survey link by email. Participation in the survey is voluntary and confidential.
"We will examine demographic information, cannabis consumption profiles, changes in cannabis consumption profiles, social perceptions of cannabis consumption, and respiratory health status," says Yousufzai. "The objective is to learn if the form of cannabis, mode of use, consumption frequency, and quantity may be influenced by specific public-health concerns and policy changes, particularly the ongoing COVID-19 pandemic. We will also examine the impact of cannabis legalization, and lung injury outbreaks associated with e-cigarette or vaping product use."
Research findings will provide insight into behaviours and risk-perceptions during pandemics. 
"Despite the health-risks associated with smoking or vaping in general, the COVID-19 pandemic may contribute to increased substance use as a way of dealing with feelings of anxiety, uncertainty, and loneliness," says Yousufzai. "Many cannabis retailers report increased sales since the pandemic's onset. Given the respiratory nature of the virus, and the fact that the most frequent modes of cannabis consumption are smoking or vaping, health experts are concerned about compromised respiratory systems in patients." 
Results and updates related to the survey will be posted on the Ontario Tech Research Study Facebook page, and other social media platforms like Twitter (@OTU_CCP_Study).
Yousufzai's study received approval from the Ontario Tech University Research Ethics Board on May 4.
---
Media contact
Bryan Oliver
Communications and Marketing
Ontario Tech University
289.928.3653
bryan.oliver@ontariotechu.ca