Ontario Tech celebrates National Indigenous Peoples Day on June 21
June 19, 2020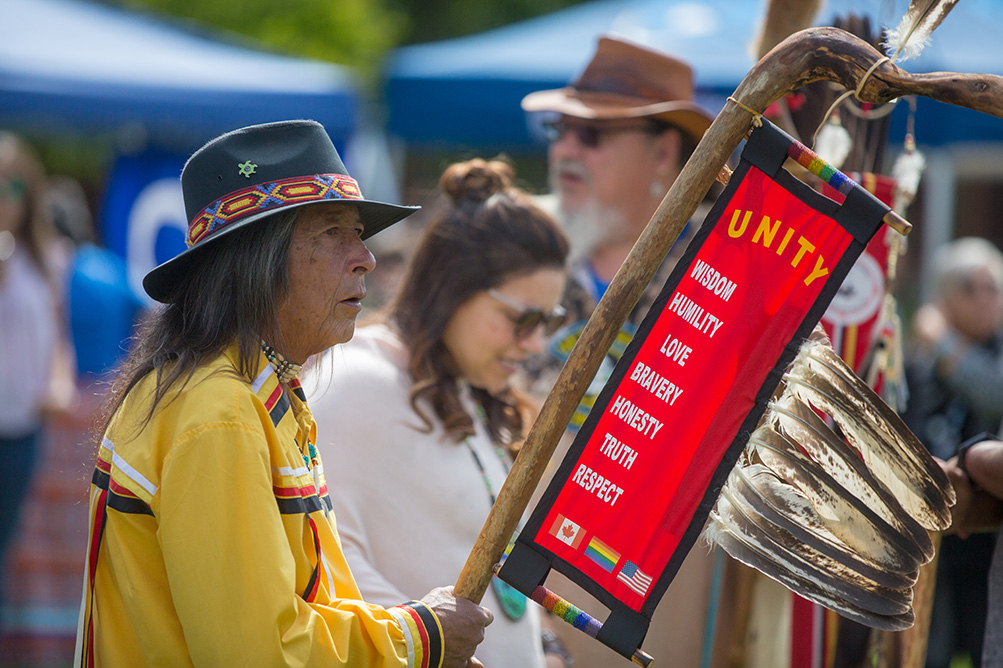 The summer solstice in late June provides the Northern Hemisphere's longest single-day amount of daylight. For generations, the longest day of the year has been a significant gathering and celebration time for many Indigenous peoples. 
For the past quarter-century, June 21 has marked Indigenous Peoples Day, offering all Canadians a symbolic opportunity to learn more about the unique heritage, diverse cultures and outstanding contributions of First Nations, Inuit and Métis peoples. Recognized by Canada's Constitution, these groups share many similarities, but also have their own distinct language and spiritual beliefs.
A vital aspect of bridging gaps between communities involves education, listening, learning and teaching.
Quote
"One of the most important ways we can honour our Canadian citizenship is by recognizing and learning more about the rich histories, diverse cultures and significant contributions of Indigenous peoples. On June 21, I encourage our campus community to commit to sincere reflection on the legacies of colonialism and how we, Indigenous and non-Indigenous peoples together, can build new, respectful and mutually beneficial relationships in Canada."
-Dr. Steven Murphy, President and Vice-Chancellor, Ontario Tech University
How can you join in 2020 National Indigenous Peoples Day celebrations?