COVID-19's lessons for community service delivery: local ideas drive local solutions
Ontario Tech University students are exploring how municipalities can prepare their programs and services for future crises
August 5, 2020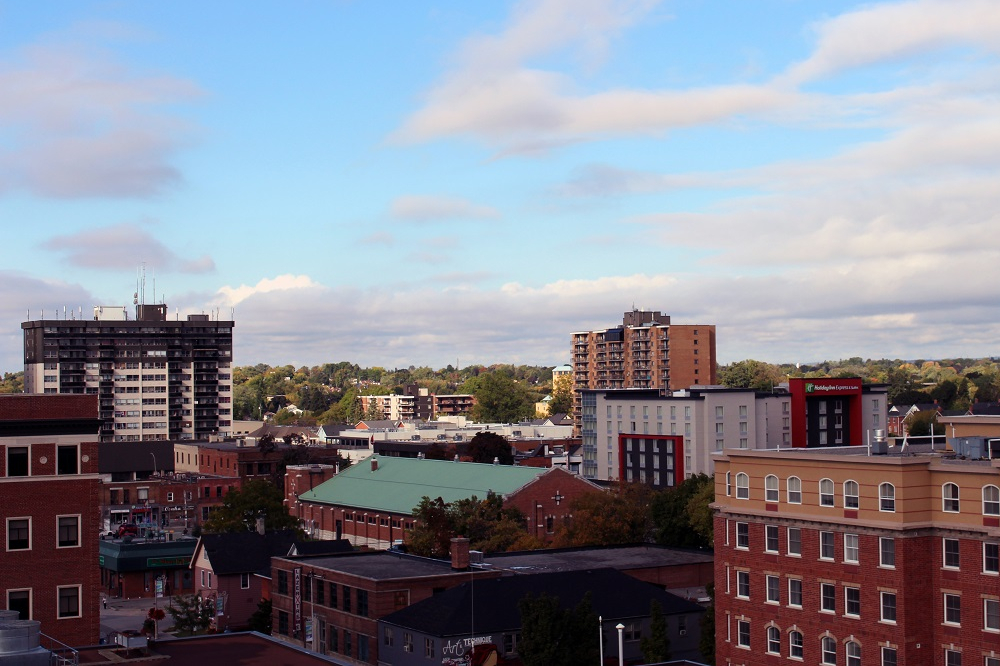 At the outset of the COVID-19 pandemic, all local communities had to act quickly to adapt services and programs to continue supporting residents remotely to meet new government and public-health requirements. While operations continued in a new format, the adjustments necessitated by the pandemic also exposed a gap in service delivery for vulnerable populations who normally access services in person. Many organizations providing meals, showers, washrooms and other resources closed their doors, leaving food- or housing-insecure individuals with limited options. Seniors also faced increased isolation due to cancellation of in-person programming.
The unprecedented challenges posed by the pandemic form the focus of a new online course this summer for upper-year students at Ontario Tech University and Trent University Durham GTA. In partnership with the City of Oshawa, the City Idea Lab course has students exploring how communities can 'future proof' their services so they can be prepared for when the next crisis hits.
The course, titled Strengths-Based and Co-operative Community Development during Extended Crises, challenges students to examine questions such as:
How can the City of Oshawa facilitate sustainable support for local charities and non-profit groups?
How can the City of Oshawa facilitate greater racial and cultural diversity amongst City staff and elected officials?
How can the City of Oshawa create or support improved services for vulnerable groups, such as those who are seniors, unsheltered, or food insecure?
The students work collaboratively with City of Oshawa staff to develop strategies and policies enabling the City to adapt current services and programming for the long term.
The course, co-taught by Dr. Alyson King, Associate Professor, Faculty of Social Science and Humanities, Ontario Tech University, and Trent Durham faculty member Dr. Brandon Tozzo, brings together students from different programs at both universities, allowing for a wide range of innovative ideas and solutions to community-based initiatives. Guest speakers during the course have included:
This is the first online offering of a City Idea Lab course.
Quotes
"COVID-19 has shed a light on problems that were lying below the surface of the public's awareness. This course brings City staff and university students together to analyze how the City of Oshawa might address problems exacerbated by the pandemic. It provides opportunities for cross-fertilization of ideas and creative thinking. Students can approach problems as consumers of city services, and as budding researchers. Meanwhile, City staff can share their experiences on the service frontlines and raise questions the students may not have considered."
- Dr. Alyson King, Associate Professor, Faculty of Social Science and Humanities, Ontario Tech University
"All of the post-secondary institutions in Durham have worked well together over the years, and at times such as these, this co-operation and sharing of our expertise is even more significant in helping the community in Oshawa and our surrounding region rebound from the economic and cultural impact of COVID-19. I am excited to see what creative ideas these teams of students are able to produce, and thrilled to know that City Idea Lab and our municipal leader in Oshawa will be working to turn these ideas into real-world initiatives."
- Dr. Scott Henderson, Dean and Head of Trent University Durham GTA
"City Idea Lab provides a great opportunity for students to engage with staff in local government to develop solutions to issues facing cities. Not only are students able to give back to their community through working on meaningful projects, but this interaction helps to enhance civic literacy, which is an important foundation for the future. Students involved with City Idea Lab learn what local government does and how it works with other levels of government, the private sector, and other agencies to plan and build great communities."
- Julie MacIsaac, Director of Innovation and Transformation, City of Oshawa
About the City Idea Lab
The City Idea Lab is a collaborative project between the City of Oshawa and academic partners including Ontario Tech University, Trent University Durham GTA, and Durham College, that offers experiential learning opportunities to students through credit courses. City Idea Lab is part of a broader partnership called TeachingCity Oshawa, whereby the City and its academic and industry partners work together to address urban issues.