Accomplished student-success advocate appointed Ontario Tech University's Interim Deputy Provost
Dr. Langis Roy will support operational and academic priorities at the university
September 21, 2020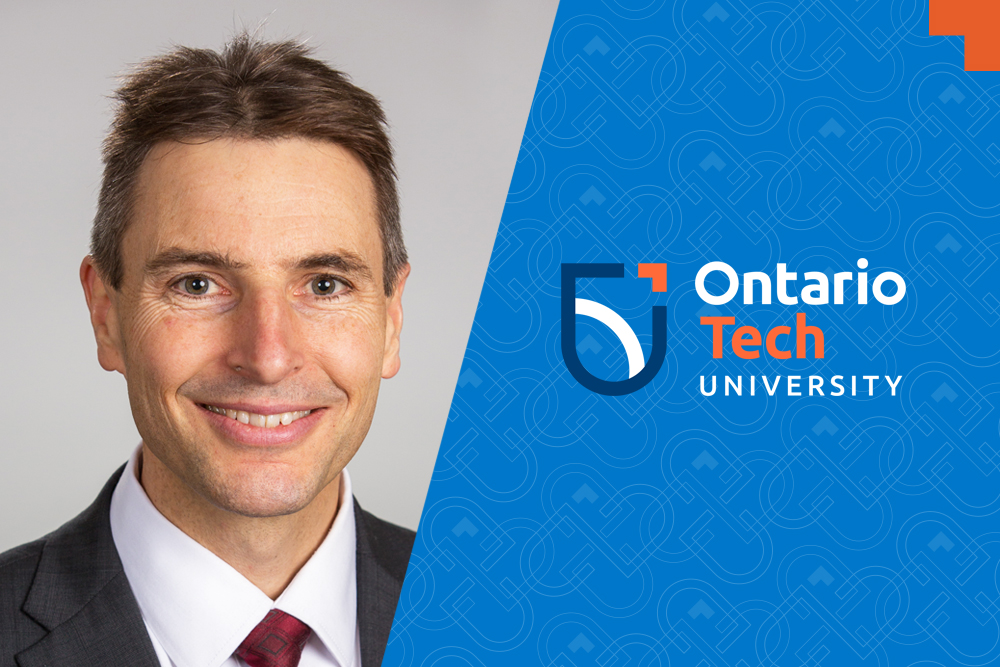 Ontario Tech University announces the appointment of Dr. Langis Roy as Interim Deputy Provost, effective September 15.
Dr. Roy is a well-known figure at Ontario Tech. On July 1, Dr. Roy began his second five-year term as Dean of the university's School of Graduate and Postdoctoral Studies (SGPS). He will remain Dean of SGPS while taking on this additional role.
As Interim Deputy Provost, Dr. Roy will assume responsibility for the Office of Student Life as well as the Office of Learning Innovation, which includes the university's English Language Centre, Continuous Learning, and the Teaching and Learning Centre. He will also work closely with Dr. Lori Livingston, Provost and Vice-President, Academic, to carefully consider and implement additional restructuring initiatives in the Office of the Provost, as well as to engage deans, faculty members and staff to support the operational and academic priorities of the university, including academic excellence and student success. 
Recognized as a highly approachable, engaged, and collegial leader, Dr. Roy has an impressive record of accomplishment working with colleagues and students to make learning come to life. Examples include the success of Ontario Tech's graduate students in local and provincial Three Minute Thesis (3MT®) competitions, and substantive growth in graduate student enrolments and postdoctoral training opportunities at the university. 
Related link
Quotes
"Dr. Roy's experience and passion for student success and development, combined with the breadth of his administrative experiences both past and present, make him the ideal candidate for this position. Our faculty, staff and students will benefit from his dynamic leadership capabilities in the areas of academics and administration. The Ontario Tech University senior leadership team looks forward to working closely with Dr. Roy during this appointment to further the university's mission and vision."
- Dr. Lori Livingston, Provost and Vice-President, Academic, Ontario Tech University 
"The Office of the Provost supports excellence in all endeavours of the university, including the development of innovative academic programs, learning strategies and research operations. I am excited to take on this new role and to collaborate with the Provost, as well as the university's deans, faculty members and staff, on initiatives upholding Ontario Tech University's mission to provide the best academic experience possible for its students."
- Dr. Langis Roy, Interim Deputy Provost, Ontario Tech University