Ontario Tech University remembers Durham Region philanthropist and business leader Devon Biddle
Ontario Tech volunteer and donor believed in the great potential of our students
September 4, 2020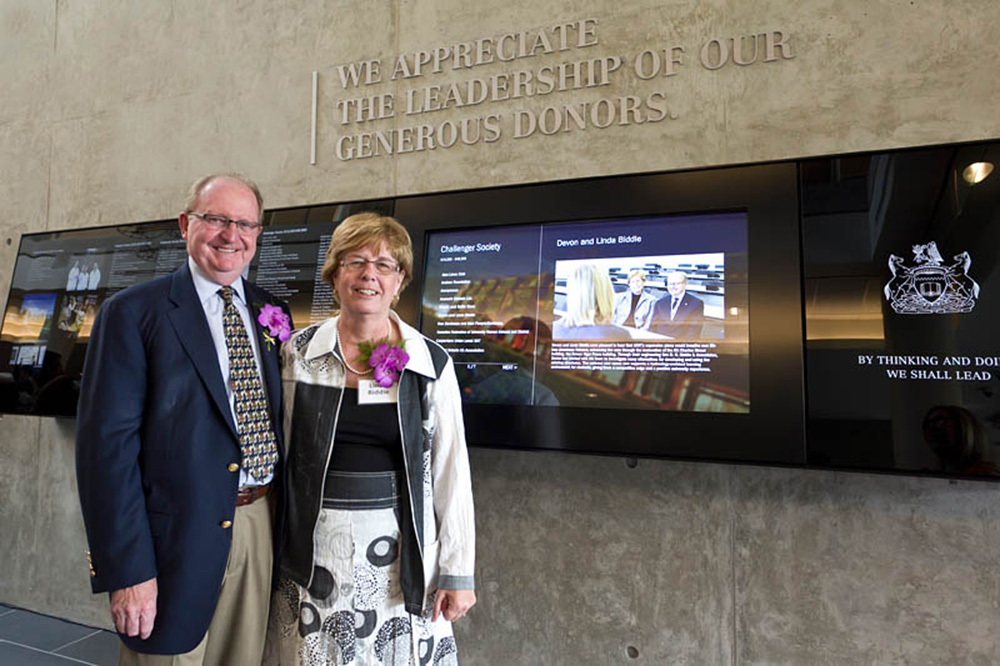 On August 28, Ontario Tech University lost one of its long-time supporters, Devon Biddle. As a dedicated volunteer with the Friends of Ontario Tech University Committee, Devon helped introduce the university to many in Oshawa, and beyond. As an engineer and owner of D.G. Biddle & Associates, he felt a strong connection with the university and its engineering students.
Devon and his wife Linda have been active members of the university community for more than a decade. They backed various Ontario Tech programs and projects including the development of the university's downtown location. In addition to a recent gift to the university's most recently opened building, the Software and Informatics Research Centre and new funding for graduate students and internships, they also supported the Student Design Team Fund in the Faculty of Engineering and Applied Science.
As part of the evolving business sector in Durham Region, Devon knew continued regional economic growth depends heavily on the success of Ontario Tech and its graduates.
Ontario Tech University sends sincere condolences to the Biddle family and their friends and gratefully acknowledges Devon's legacy of generosity.
Quote
"As a young university, we were fortunate to have Devon Biddle's dedication as a volunteer and visionary donor. As a business leader, he saw the important impact that Ontario Tech would have in developing our community and Region. His strong passion for the university's mission and unwavering commitment to our students helps ensure that they are ready to become the future leaders and innovators of tomorrow."
-Susan McGovern, Vice-President, External Relations and Advancement, Ontario Tech University