Province announces $12 million in wastewater testing to support early detection and identification of COVID-19 outbreaks
Ontario Tech's COVID-19 tracing partnership with Durham Region provides early detection and can help safeguard communities across Ontario.
November 5, 2020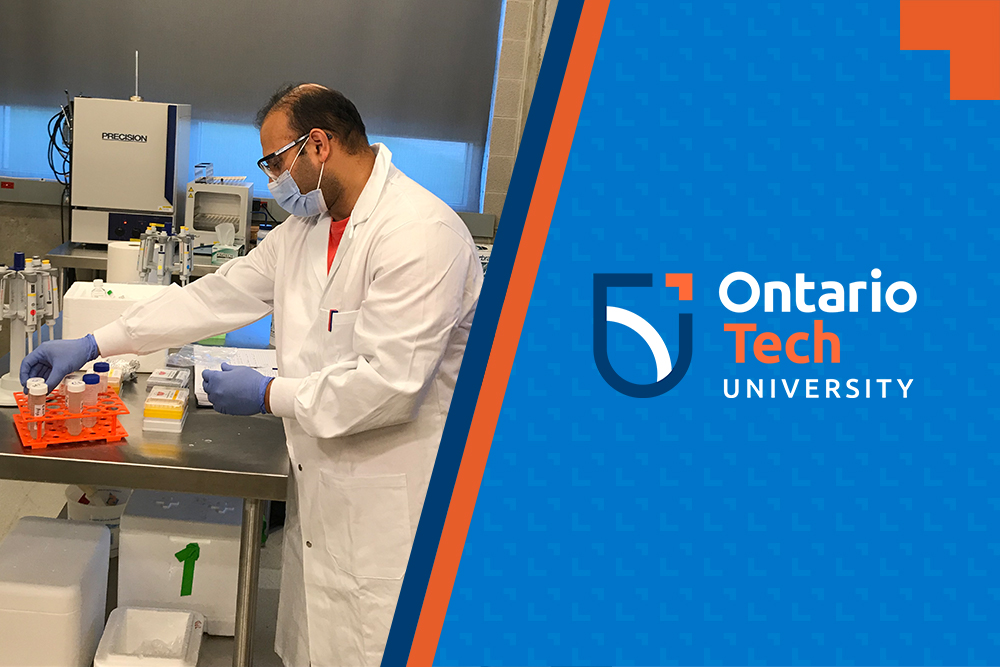 The Province of Ontario's COVID-19 response plan could help Ontario Tech University expand wastewater epidemiology research to provide early detection as well as monitor the severity of COVID-19 and future pandemics, helping to safeguard communities.
Researchers with Ontario Tech's Faculty of Science have been working since June with the Durham Region Health Department, Durham Region Works Department and other key partners to test dozens of untreated sewage samples from multiple water pollution control plants in Durham Region.
This new funding could support further development of methodologies to check for traces of the virus and a model for predicting new cases. Ontario Tech methodologies and modelling can also identify new coronavirus hot spots in the area as early as possible, providing five to 10 days' advance notice of residents showing infection symptoms. The tracked information helps Durham Region Health Department officials determine appropriate steps to limit or prevent further infection in the community. 
The innovative made-in-Durham solution also includes external financial support from Mitacs (a non-profit national research organization that works with academic institutions to meet business challenges with innovative research solutions), the Ontario Clean Water Agency and Cole Engineering Group Ltd.
Sampling protocol and predictive models can serve as a basis for proactive regional, provincial or national response plans to mitigate the spread of infectious diseases, including a resurgence of COVID-19 or other viruses.
Related link
Quote
"Ontario Tech University helps industry, community, government and academic partners uncover innovative solutions for society's most pressing problems. Ontario Tech's well-established partnership with Durham Region is driving research that could potentially be life-saving. The Province of Ontario's additional support of this type of research further strengthens the impact of this timely and vital wastewater detection project."
-Dr. Steven Murphy, President and Vice-Chancellor, Ontario Tech University
Media contact
Bryan Oliver
Communications and Marketing
Ontario Tech University
289.928.3653 (mobile)
bryan.oliver@ontariotechu.ca
Gallery