Ontario Tech welcomes province's investment in post-secondary students' mental wellness
New funding will strengthen services provided by Ontario Tech's Office of Student Life
February 12, 2021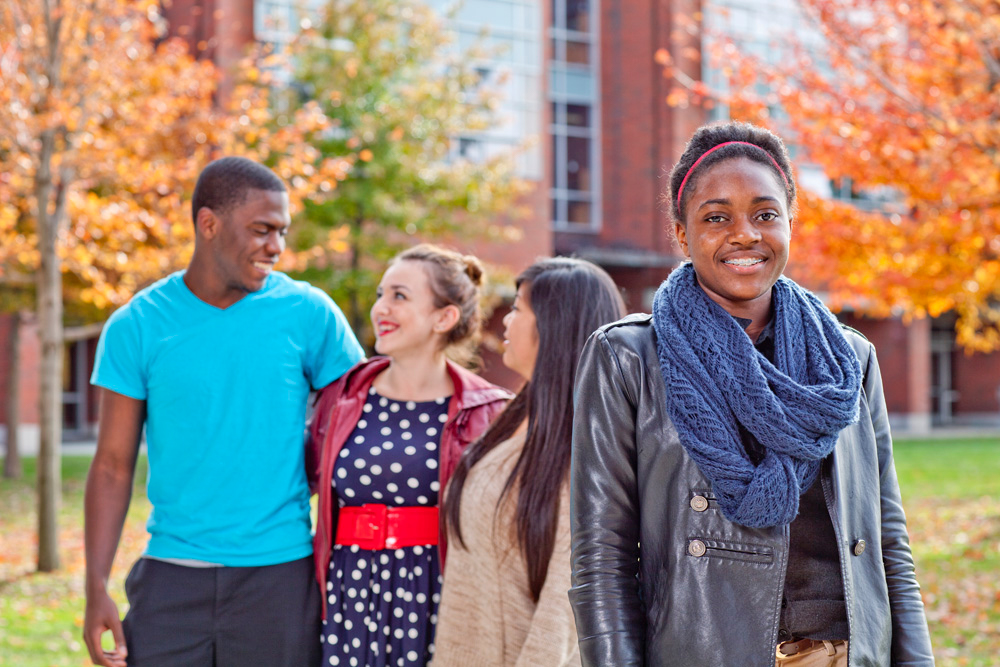 Furthering one's academic journey at university is a rewarding learning and life experience. It can also be a stressful and challenging time for students. Throughout the COVID-19 pandemic, decreased social interactions, concerns about health (both personal and of loved ones), and adjustments to routines, such as sleeping patterns, have led to amplified levels of mental-health burden and increased concerns about academic performance.
The mental-health needs of Canadian post-secondary students have increased dramatically in recent years. A 2019 National College Health Assessment survey of the Canadian student population found:
52 per cent reported feeling depressed (up from 46 per cent in 2016).
69 per cent experienced anxiety.
12 per cent had considered suicide.
8 per cent reported having attempted suicide.
At Ontario Tech University, the Office of Student Life helps nurture students' well-being by ensuring they feel supported mentally and emotionally throughout their studies. Extensive programming offered by Student Mental Health Services (SMHS) delivers professional, short-term counselling and therapy to help students in one-on-one environments. SMHS runs a variety of support groups to care for students in community-based settings, as well as campaigns to fight stigma against mental illness.
New provincial support for student mental health during COVID-19
On February 8, the Ontario government announced $7 million in new funding to help increase access to mental-health and addiction services for post-secondary students during COVID-19. Ontario Tech will share in the funding from the Ministry of Colleges and Universities. The one-time investment is part of Ontario's Roadmap to Wellness, a plan to build a connected and comprehensive mental-health and addiction system that ensures children, youth and adults in Ontario receive appropriate services where and when they need them.
"Ontario Tech University gratefully acknowledges the province prioritizing student mental-health needs through this new funding," says Dr. Lori Livingston, Provost and Vice-President Academic, Ontario Tech University. "Our commitment to student success is reflected through the Office of Student Life's extensive virtual resources and programming to support remote learners. This provincial investment and flexibility in how to apply it will help Ontario Tech adapt its service model, to be there for our students both now and in the post-pandemic landscape."
Ontario Tech's Stepped Care mental health services model
Ontario Tech University celebrates, and is strengthened by, a diverse student population that includes a high proportion of first-generation, low-income and commuter students from a broad range of under-represented groups. To encourage student persistence, promote academic success, and address an increase in demand for mental-health supports, growing wait times and limited resources during the COVID-19 pandemic, the university proactively pivoted from a direct-to-counselling approach to a Stepped Care service-delivery model.
"Ontario Tech's Stepped Care triage system helps identify and quickly refer students to the appropriate supports throughout campus," says Monica Jain, Director, Careers, Counselling and Accessibility, Office of Student Life. "Students are empowered to actively participate in care decisions. This approach prioritizes access to direct-counselling supports for those who need it most. Stepped Care has dramatically reduced wait times by directing students requiring alternative or less-intensive treatment to peer programs, digital and virtual communities, financial aid, academic, Indigenous and equity support services, and more."
The province's announcement will help SMHS enhance its Stepped Care model to include further virtual supports and programming.
Media contact
Bryan Oliver
Communications and Marketing
Ontario Tech University
289.928.3653 (mobile)
bryan.oliver@ontariotechu.ca