Ontario Tech gratefully acknowledges province's pandemic-related support of post-secondary institutions
University receiving $4.8 million to offset financial impact of COVID-19
March 19, 2021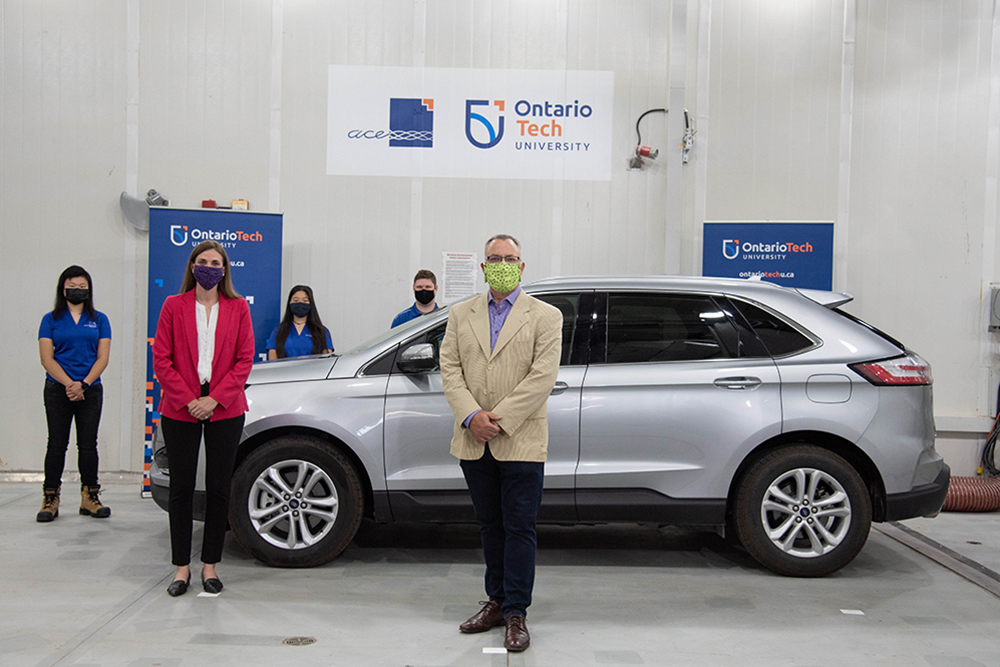 The Ontario government will invest $106.4 million in universities and colleges to help ensure students continue to get the skills and education they need for the in-demand jobs of today and tomorrow.
The funding announced March 19 supports the sustainability of the post-secondary sector, underscoring its importance as a leading contributor to Ontario's economic recovery.
Ontario Tech University will receive $4.8 million from the Post-secondary Education Support Fund to address some of the impact resulting from:
Decreases in commercial revenues.
Increased expenses associated with student supports, online learning and maintaining safe operations.
Quotes
"Ontario Tech University expresses thanks to the Province for its investment in maintaining Ontario's position as a global leader in higher education. The post-secondary sector is essential to the province's economic recovery as a key source of job creation, skills training, research, innovation and commercialization. Ontario Tech is committed to delivering high-quality programs to ensure students get the skills they need to get good jobs."
-Dr. Steven Murphy, President and Vice-Chancellor, Ontario Tech University
"We want Ontario Tech to remain strong and vibrant as it recovers from the impacts of COVID-19. The university will play a key leadership role in our local economic recovery."
-Lindsey Park, MPP for Durham
Did you know?
As economic and social anchors in communities, Ontario's universities are large employers and purchasers of local goods and services, keeping our industries growing and our diverse regions thriving.
Ontario's universities have an economic impact of nearly $116 billion.
According to the Conference Board of Canada, every $1 invested in post-secondary education generates a positive economic return on investment estimated at $1.36.
Related links