Learning from the best: Ontario Tech celebrates excellence in teaching
Students nominate exemplary faculty members for outstanding achievement in course delivery
April 28, 2021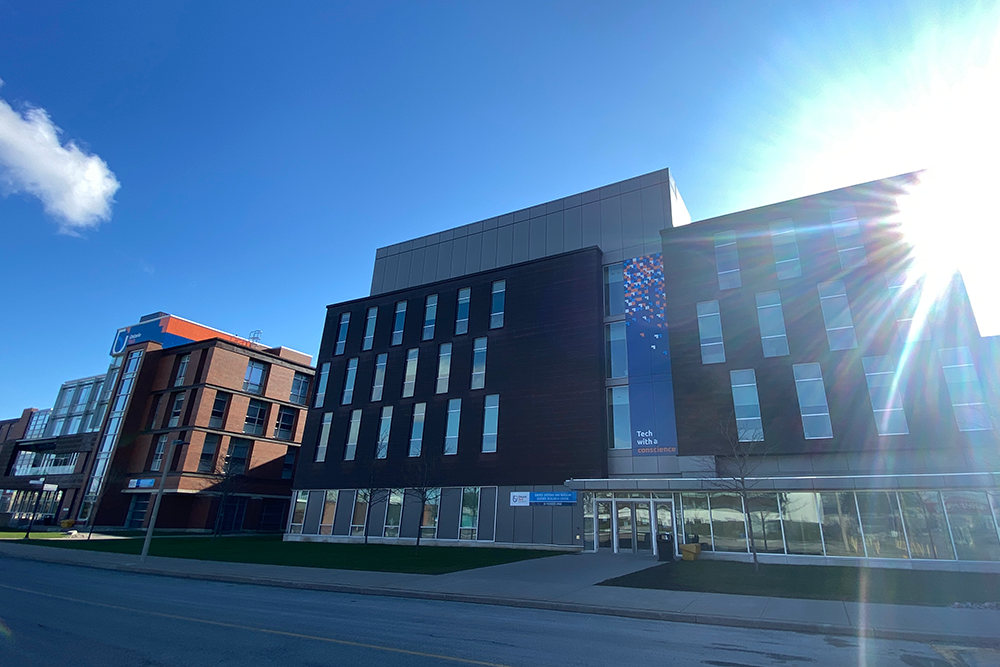 Ontario Tech University students have had their say in nominating their top teachers and innovative instructors for the 2020-2021 academic year.
Ontario Tech's Celebrate Teaching! Awards recognize the quality of work exhibited by members of the university's academy. Every year, Ontario Tech's Teaching and Learning Centre receives hundreds of nominations for the awards.
Due to the impact of the pandemic, this year's program focused on Student Choice awards in three categories: Teaching Assistant, Undergraduate Program Instructor and Graduate Program Instructor. The number of nominations submitted determined the winners.
2021 Celebrate Teaching! Award Winners
Faculty of Business and Information Technology 
Rajinder Khurmi, Teaching Assistant
Joshua Lowe, Undergraduate
Julie Thorpe, Graduate
Faculty of Education
Keisha Deoraj, Teaching Assistant
Tricia Dwyer-Kuntz, Undergraduate
Joseph Stokes, Graduate
Faculty of Energy Systems and Nuclear Science
Sarah Watt, Teaching Assistant
Salam Ali, Graduate
Rachid Machrafi, Undergraduate
Faculty of Engineering and Applied Science
Anshuman Sharma, Teaching Assistant
Anwar Abdalbari, Undergraduate
Faculty of Health Sciences
Rufeyda Cosgun, Teaching Assistant
Syed Qadri, Undergraduate
Adam Dubrowski, Graduate
Faculty of Science  
John Nemec, Teaching Assistant
Rupinder Brar, Undergraduate
Faculty of Social Science and Humanities 
Lyndsay Woolridge, Teaching Assistant
Tanya Karam-Zanders, Undergraduate
Quote
"Ontario Tech University provides superior undergraduate and graduate programs that are responsive to the needs of students and the evolving workplace. Excellence in teaching is a central component of our dynamic learning environment. We are exceptionally proud of our course instructors and teaching assistants and join our students in saluting them for their ongoing innovation and commitment to excellence, particularly during this past year of primarily online course delivery."
-Dr. Lori Livingston, Provost and Vice-President, Academic