Ontario Tech thanks volunteers for contributing to a stronger, more resilient campus community
National Volunteer Week salutes individuals for their dedication and generosity
April 19, 2021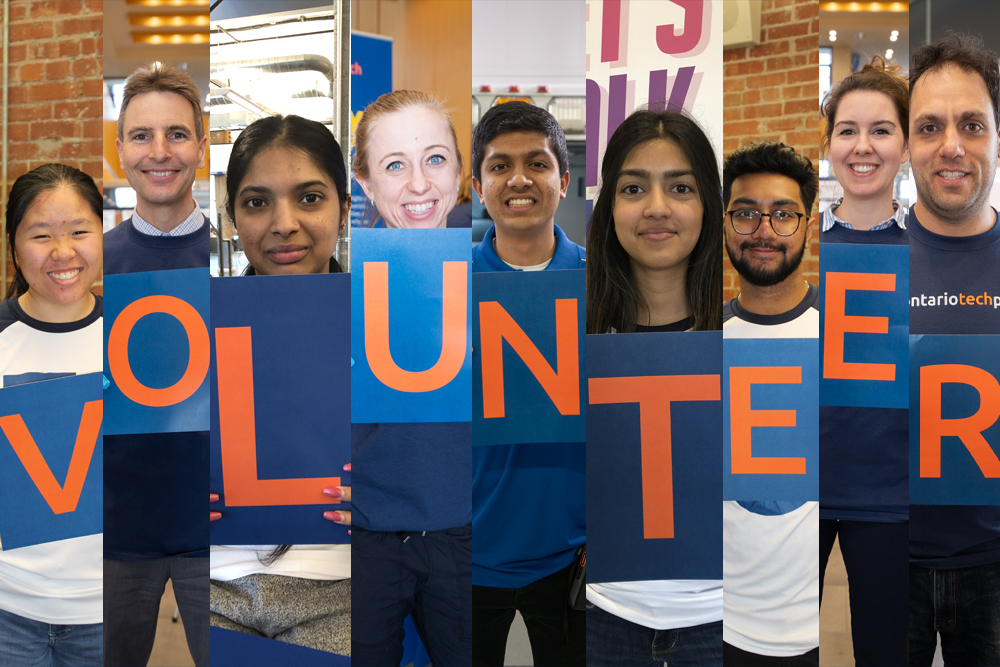 Volunteers at Ontario Tech University illustrate how the power of one thoughtful act can bring people together and help us grow and thrive. The university is fortunate to have many committed individuals who demonstrate inspiring acts of kindness and generosity.
In celebration of National Volunteer Week from Sunday, April 18 to Saturday, April 24, Ontario Tech recognizes the profound impact volunteers have on the success of our students and the welcoming and supportive environment they help to create.
"We understand the value of individuals who help others," said Susan McGovern, Vice-President, External Relations and Advancement. "Thank you to all of our volunteers for giving your time, expertise, knowledge and compassion. Together we are working towards a common purpose to prepare our students to contribute and thrive in this tech-focused, ever-changing world."
The spirit of volunteerism is exhibited by many, including the university's Board of Governors, faculty, staff, students, alumni, community leaders, individuals and corporate partners. Every day, volunteers enhance our community and together we accomplish so much more.
Ontario Tech thanks everyone who made a difference this past year. The impact of their time and dedication continues to strengthen and improve our community and our world.