How artificial intelligence can help patients with balance to prevent accidental falls
Three Ontario Tech grad students transforming data into decision-making; capture two international virtual hackathon awards
May 19, 2021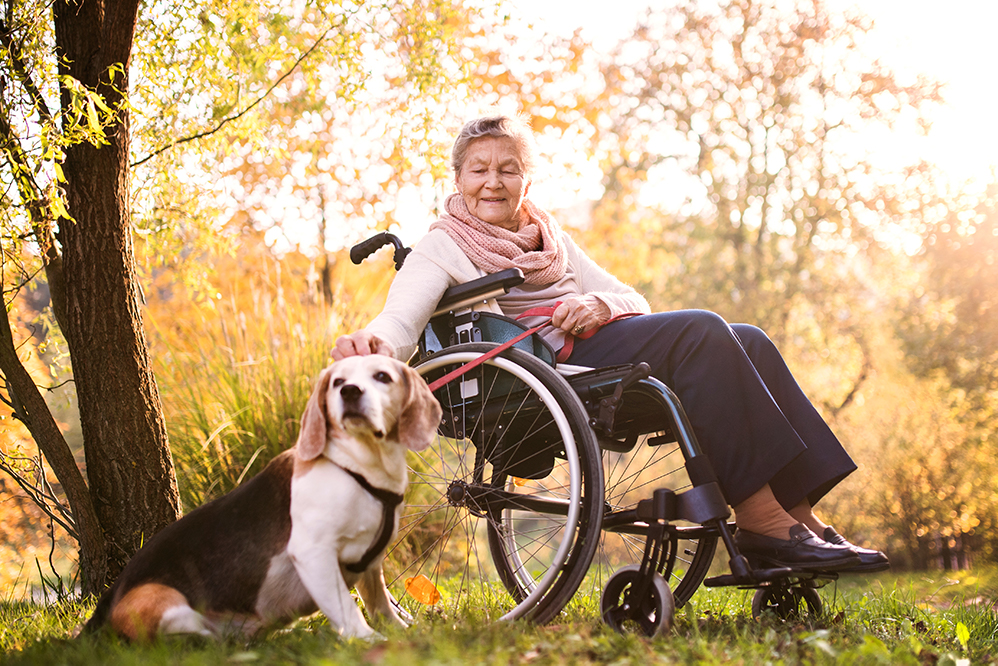 Loss of balance and spatial awareness often occurs due to a problem with the signals the ear sends to the brain, often manifesting in dizziness or spinning sensations. This risk of falling can impact a wide range of patients, particularly those with arthritis/joint conditions, brain injury, multiple sclerosis, Parkinson's disease, those undergoing neurological rehabilitation, spinal cord injury, stroke recovery, and more.
Historically, clinical assessments involve a physical observation sequence known as the Berg Balance Scale (BBS), a set of 14 balance-related tasks that are evaluated and manually tabulated on paper to generate a patient score. A major limitation is that each BBS test takes up to 20 minutes.
Students find a new way to apply technology with a conscience
Ontario Tech University students have used artificial intelligence (AI) to support an innovative technology solution to help health-care professionals analyze balance quickly and with high degree of accuracy.
The Ontario Tech students' project involves shoe insoles with embedded, computerized-enabled sensors that assess static and dynamic balance abilities. AI software is then applied to the data to generate individual patient scores for balance and risk of falling.
The project evolved from a capstone project by Ontario Tech graduate students Chandra Kiran Kalahasthi, Navya Gudi and Nitish Kumar who worked in a team along Pinnacle Solutions, a high-tech innovation development company based in Indianapolis, Indiana. All are Master of Information Technology Security degree students specializing in Artificial Intelligence in Security. They gave their innovative project the clever brand name Red Hot Chili Steppers.
As part of their capstone under the supervision of Faculty of Business and Information Technology Professor Dr. Miguel Vargas Martin, they entered the recent international SAS Hackathon (hosted by The SAS Institute, a U.S. company that makes software used for statistical data analysis and visualization). Pinnacle originally suggested the exploration of new technology to advance patient assessments beyond BBS tests. The Red Hot Chili Steppers team presented its idea through Pinnacle Solutions' SAS Canadian representative Mark Morrale, and were led as a team by company President and CEO Donald Penix.
If you haven't heard of a 'hackathon', they are high-tech competitions held over a specific or limited amount of time, where aspiring software development programmers collaborate, share their creations, exhibit their skills, and in many cases vie for awards.
By the Way: Hackathon success for Ontario Tech's Red Hot Chili Steppers
The virtual SAS Hackathon aimed at addressing vexing global problems through big data AI and analytics began in December 2020 and culminated in March. It attracted dozens of competitors from more than 30 countries. Each team aimed to uncover bold new insights and create life-changing solutions to real-world business and humanitarian problems using SAS' analytics software. More than 50 expert judges selected category winners.  
Each team's use case was evaluated on a variety of criteria, including market potential, innovation level and business plan viability. The Ontario Tech students teamed with U.S.-based Pinnacle Solutions (SAS partner).
On May 11, SAS Hackathon organizers announced Red Hot Chili Steppers had won two awards: one for Data Visualization and the other for Health Care.
Innovation at the intersection of caring, curiosity and collaboration
The use of 'Internet of Things' (IoT) devices and SAS machine learning software to track body movements and pain sensation can assist with early detection of disease and/or risk of patient injury.

Potential for the deployment of cameras on a patient offers telehealth options where health-care professionals have access to accurate real-time patient data, which in turn can help inform any required courses of medication.
Quote (from SAS Hackathon news release)
"Along with solving big problems, this year's global Hackathon was about creating the ultimate virtual learning and networking experience for refining existing skills and acquiring new ones. Gamifying the experience with some friendly competition, the Hackathon transcended participants' backgrounds and geographies to foster collaboration and innovation that benefits everyone."
-Einar Halvorsen, Global Hackathon Lead, SAS
Gallery
---
Media contact
Bryan Oliver
Communications and Marketing
Ontario Tech University
289.928.3653
bryan.oliver@ontariotechu.ca