More choice and access to virtual learning and retraining programs at Ontario Tech
University receiving $2.45 million from Ontario government to lead 19 new collaborative projects
May 20, 2021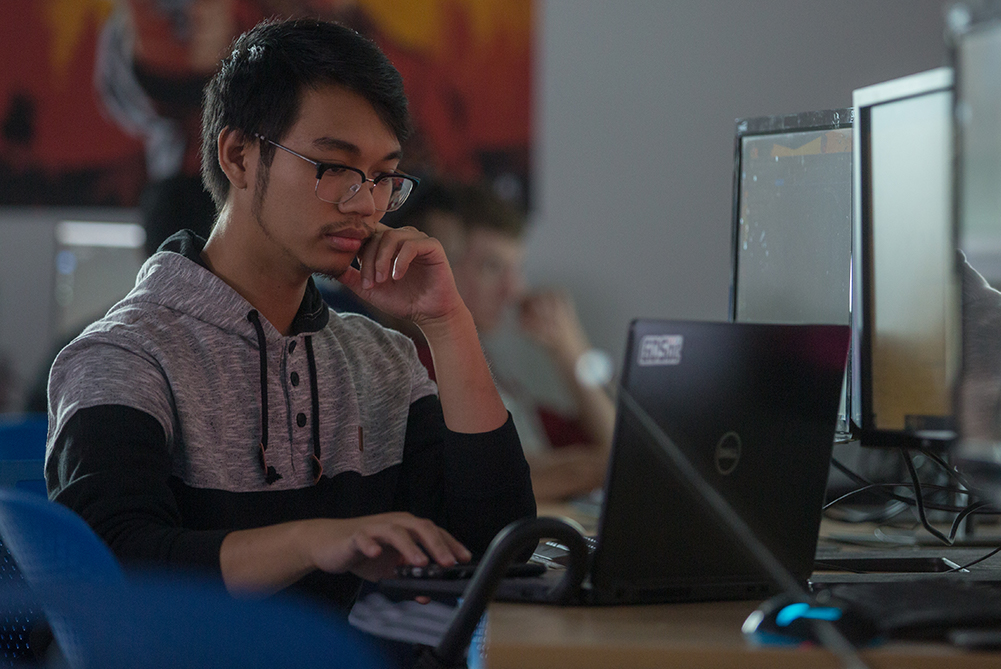 Ontario Tech University's commitment to delivering the most effective and flexible learner-centred educational options will get a major boost through new provincial funding for virtual learning options announced May 17.
Ontario Tech will receive $2.45 million to fund 19 different virtual learning projects that will help provide students with greater access to high-quality post-secondary education and retraining opportunities. The diverse and innovative range of approved projects speaks to the university's compelling research capacity and the breadth of program offerings.
Many of the projects will be developed collaboratively with other universities and colleges across Ontario. All are supported by and connected to Ontario's Virtual Learning Strategy unveiled last December.
Approved virtual learning projects at Ontario Tech (by faculty or office)
Faculty of Business and Information Technology
A modular, hybrid-flexible course in digital media and marketing communications
Capturing volumetric video content for remote learning in the studio arts
Collaborative tools and resources for capstone study projects
Development of an XR-Art studio application to enhance remote learning of the traditional arts
Introduction to higher education management
Serious game to teach data literacy and visualization
Trust systems: A novel open-education resource
Faculty of Education
Digital fluency to support online post-secondary mathematics instruction
Get PHIT (privilege, hegemony and intersectionality training): Navigating difficult discussions
Online course and e-book: Digital privacy leadership and policy
Teacher-education video vignettes
Thriving in blended and online learning environments: A guide for busy educators
Faculty of Engineering and Applied Science
Thriving in the age of artificial intelligence
Faculty of Health Sciences
Development, implementation and evaluation of digital experiential learning modules that incorporate simulation to address discriminating attitudes
FOCUS – Fostering our compassion, understanding and self-care
Brilliant Catalyst
Brilliant online EDDI (equity, diversity, decolonization and inclusion) adaptation
Office of the Registrar
Creating equitable, diverse, and inclusive assessments in online and blended learning
International marketing development for the Ontario higher education sector
Teaching and Learning Centre
Improving Ontario Tech's eLearning environment support
Quote
"The Province's investment in virtual learning and retraining opportunities allows Ontario Tech University to accelerate its transformation as a nimble university providing learning opportunities in the avenues of tomorrow. These new projects in priority areas such as data literacy, artificial intelligence and beyond, speak to our university's tech-with-a-conscience focus and unwavering commitment to job-centred learning. This announcement will help Ontario Tech develop new platforms to support more hybrid, online, and open educational choices for traditional and non-traditional learners."
-Dr. Steven Murphy, President and Vice-Chancellor, Ontario Tech University; and Co-Chair, eCampusOntario