Celebrating Pride Month at Ontario Tech
June 1, 2021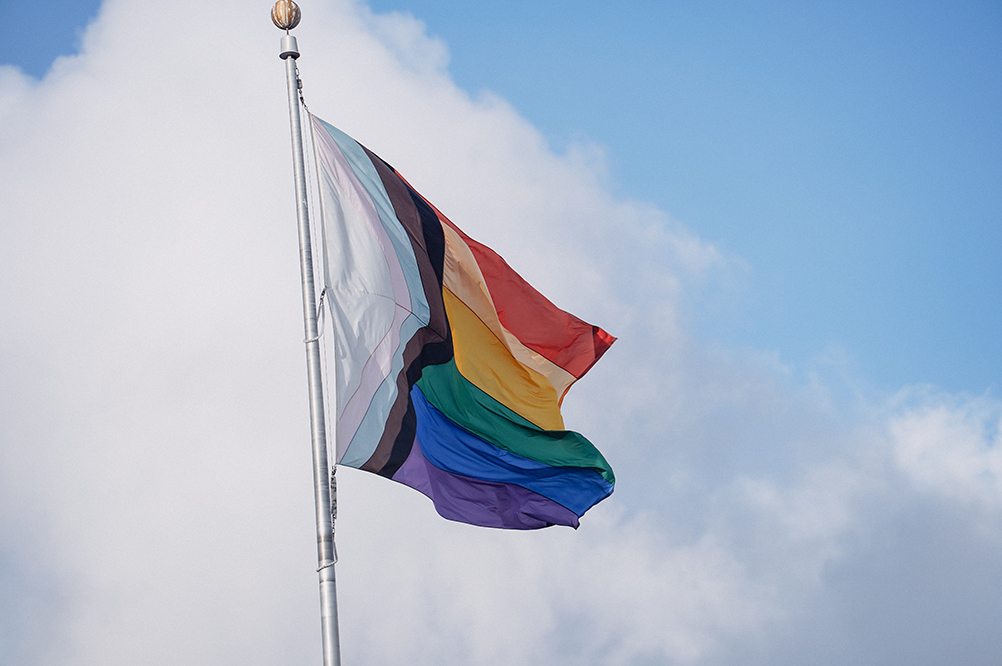 Every June, Ontario Tech University celebrates Pride Month in recognition of the progress made to achieve equal rights and inclusion for LGBTQ2S+ (Lesbian, Gay, Bisexual, Trans, Queer or Questioning, and Two-Spirit) individuals, and to affirm and honour their lives.
Pride Month takes place in June to commemorate the Stonewall Riots that took place in New York City in June 1969. This date in history served as a catalyst for the gay rights movement and LGBTQ2S+ activism.
Throughout the month of June, the university will host events that honour, celebrate, and affirm the dignity, equality, and increased visibility for people of diverse sexual orientations, gender identities, and gender expressions. The university encourages everyone to reflect on how we each play a part in ensuring the advancement of these human rights, and many others, so that we all feel welcome and can fully access, participate, and thrive in all aspects of our community.
Join Pride Month celebrations:
Initiatives and discussion groups for students
The university's Office of Student Life hosts a number of events and discussion groups that focus on equity and inclusion. These initiatives provide opportunities for students to share ideas, find community, learn from one another and promote a culture of empathy across the university.
June's initiatives:
Let's Talk Sex Workshop, Body Talk: Thursday, June 3
Pride Space: Biweekly meetings begin Thursday, June 10
Let's Talk Sex Workshop, HIV and Our Community: Thursday, June 17
RISE: Sexual Orientation: Tuesday, June 22
Pride Night (collaborative event with Ontario Tech, Durham College, and Aids Committee of Durham Region: Wednesday, June 23
RISE: Trans Identities: Tuesday, June 29
Equity Talks session: Ace and Aro identities: Wednesday, June 30
Digital campaigns
The Office of Student Life will share quizzes and videos on their Instagram Stories. Check out Student Life on Instagram.
Literature collection for the Campus Libraries
Check out Pride Month and LGBTQ2S+ Gender Identity, a collection of literature compiled by the Campus Libraries.