Ontario Tech awarded new funding to support work-integrated learning opportunities for under-represented students
June 10, 2021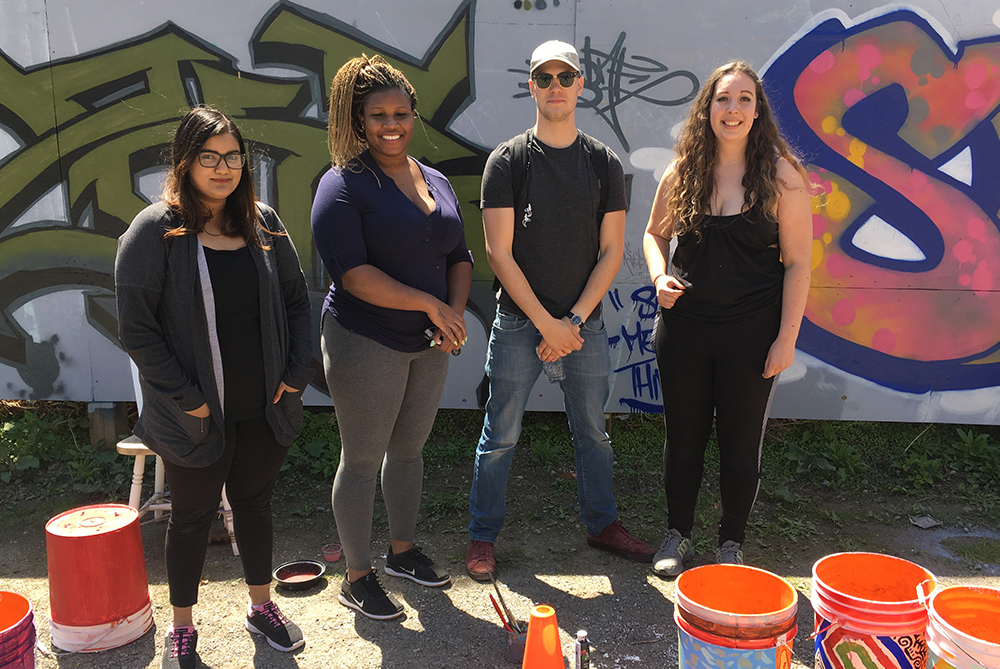 Students with Ontario Tech University's Faculty of Social Science and Humanities (FSSH) will enjoy access to expanded work-integrated learning opportunities this summer, thanks to a new grant from Co-operative Education and Work-Integrated Learning Canada (CEWIL).
The FSSH program 'Community Pathways' will remove barriers faced by students from traditionally under-represented groups, and use technology to enhance and support programming. Local non-governmental organizations (NGOs) will increase their capacity for service delivery while building new career-relevant pathways for students to develop and express their specialized skill sets. 
"We have partnered with nine NGOs from a variety of sectors, and each organization will orchestrate a project involving two or three of our fourth-year Practicum students," says Dan Walters, Practicum and Internship Co-ordinator, FSSH. "Each student will be able to accomplish something of value for their surrounding community while strengthening their own job readiness, technological agility, collaborative skills and self-directed learning."
The FSSH Experiential Learning office's application for CEWIL Innovation Hub funding was selected from among numerous applications across Canada. 
"The timing of this funding is important, because many of our non-profit partners are working around the clock to manage the hardships of the pandemic," says Juanita Barton, Practicum and Internship Co-ordinator, FSSH. "These partners support vulnerable populations in the community, so it's a great feeling to invest in organizations that help our community get back on its feet. It's a chance to give thanks to our community partners while fostering a spirit of social entrepreneurship."
Participating FSSH programs
Political Science
Criminology and Justice
Legal Studies
Forensic Psychology
Psychology
The projects will be completed between June 21 and August 3 and culminate in a virtual showcase of outcomes at the end of the summer.
Community projects examples
Co-ordinating a virtual Pride event.
Creating online restorative justice programming for under-supported youth.
Expanding pro-social mentorship models and research-based workshops for girls.
Developing online mentorship for Black, Indigenous and people of colour youth.
Development of a social media campaign, service navigation tool, and outreach strategy for individuals without stable, permanent, or appropriate access to food and/or housing in Durham Region.
Development of a new digital engagement strategy for a local art gallery.
Creation of an enhanced model of engaging remote and/or racialized artists throughout Oshawa (based on survey results of priority neighbourhoods).
Participating community partners
AIDS Committee of Durham Region
CAREA Community Health Centre
Community Justice Alternatives of Durham Region
Durham Deaf Services
Durham Outlook
Girls Inc.
LivingRoom Community Art Studio
Robert McLaughlin Gallery
Their Opportunity