Ontario Tech graduate student Beverley Rodrigues honoured by 100ABCWomen
Master of Education candidate recognized in book of 100 Accomplished Black Canadian Women
June 30, 2021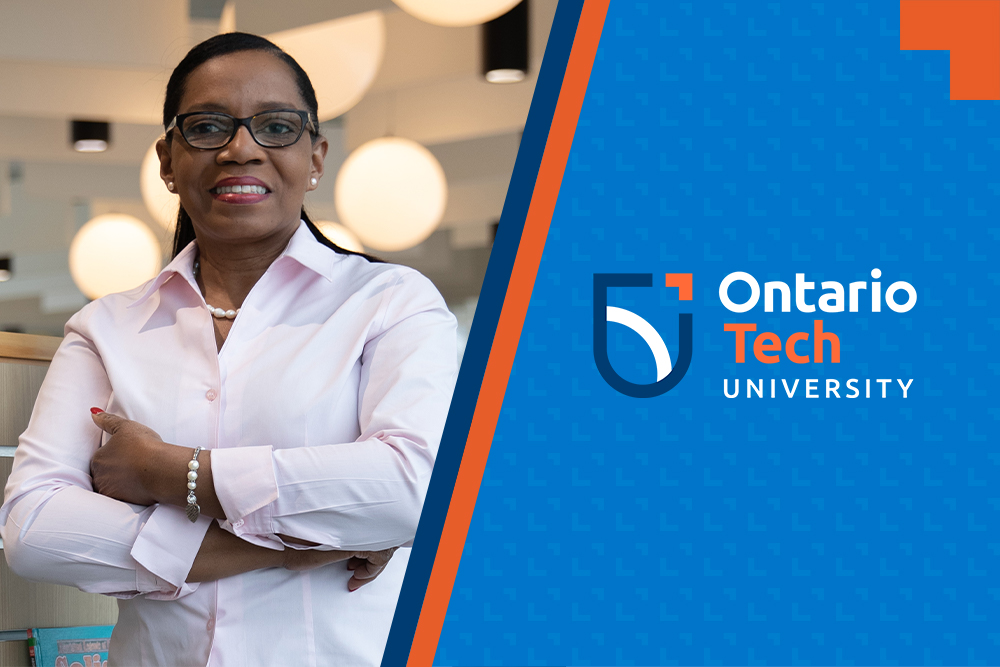 The biennial publication 100 Accomplished Black Canadian Women (100ABCWomen) highlights, documents, acknowledges and supports Black Canadian women for their social, educational, political and professional accomplishments.
Ontario Tech University proudly recognizes graduate student Beverley Rodrigues, a 100ABCWomen honouree for 2020.
Currently pursuing a Master of Education degree at Ontario Tech, Rodrigues is an advocate for continuous and lifelong learning. She is Founder and President of Bevor Consulting and Training Services, a business she established in 2009. She has more than 30 years of expertise in training and consulting in community, international development, agriculture and trade facilitation.
Born in Essequibo, Guyana, Rodrigues researches international trade and delivers projects in strategic planning, resource mobilization, program development and economic planning. Over the past five years, she designed and facilitated training for civil society leaders and business owners in Canada, Latin America and Africa (Ghana, Eswatini and Madagascar).
She holds a Master of Science degree in Agriculture Economics from Hugo Kollataj University in Kraków, Poland; a Diploma in Agriculture from the Guyana School of Agriculture and a Certificate in Adult Education and Training from Seneca College.
She holds postgraduate accreditations in International Development from Open University in the United Kingdom, and has been accredited as a Certified Training and Development Professional by Canada's Institute for Performance and Learning.
Prior to receiving this award, Beverley Rodrigues was recognized in 2018 for service in the House of Commons, where she works as a staffer for the Honourable Peter Kent, Member of Parliament for Thornhill.
This is award is the second 100ABCWomen connection to Ontario Tech. Rodrigues joins Avis Glaze, a 2008 recipient of an honorary Doctor of Laws degree from Ontario Tech, who was recognized by 100ABCWomen in 2016 for her leadership in Ontario and international education.