You're not on mute: Ontario Tech research exploring how AI technology offers mental health support during pandemic
Anonymous chatbot platform collects pandemic experience observations and visually shares them with others in story bubbles
June 23, 2021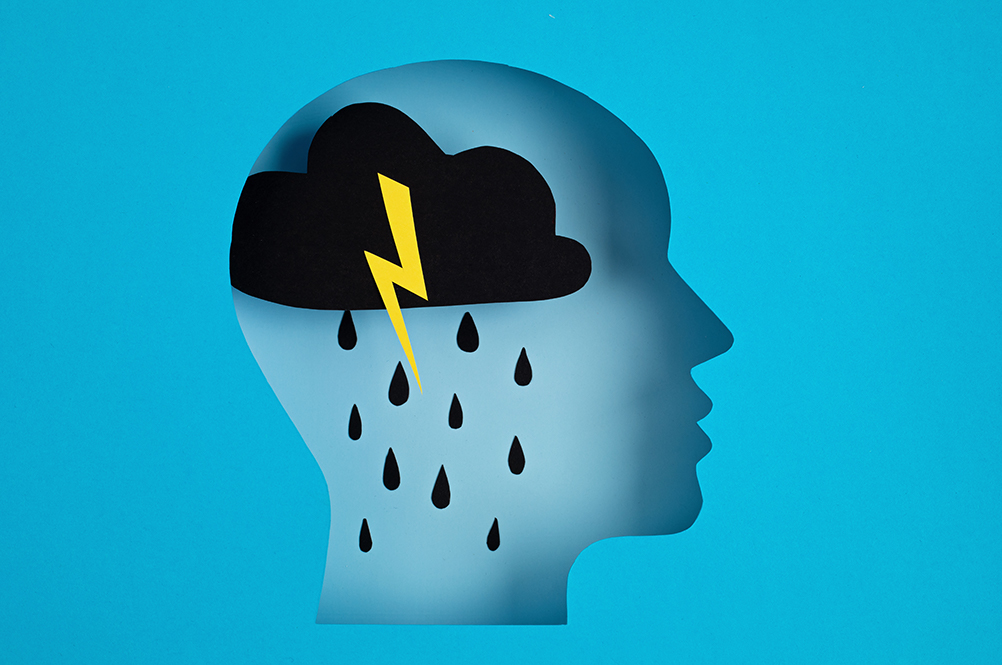 Since the beginning of the COVID-19 pandemic, primary measures to limit the spread of the virus have included government-imposed lockdowns and restrictions such as work-from-home and learn-from-home policies. Many have found themselves helplessly isolated, having to adjust to a completely new and limited way of life, fraught with economic worries, fearing for the physical health of themselves and their loved ones, while also being aware the virus has sadly claimed millions of lives around the world.
At the same time, the isolation has spawned a mental-health pandemic. Health experts can track physical COVID-19 data through case numbers and vaccinations, and epidemiologists can offer predictions about what may come next. But measuring the true pervasiveness of the mental-health pandemic or its impact through such issues as obsessive-compulsive disorder, anxiety or depression is much harder. Some people may develop chronic conditions and face challenges, such as the long-term consequences of unemployment, losing touch with one's social network, etc., that continue even when the pandemic is largely 'over'.
The need for innovative technology solutions for dealing with mental health issues has never been greater, but it's a challenge being addressed by researchers at Ontario Tech University, in collaboration with community organizations.
Project partners
Visualization for Information Analysis Laboratory (Vialab, Ontario Tech Faculty of Science, led by Christopher Collins and Vialab researchers Nathan Beals, Shawn Yama)
Mental Health in the Digital Age Lab (Ontario Tech Faculty of Education, led by Dr. Jennifer Laffier)
Ontario Shores Centre for Mental Health Sciences (led by Dr. Simone Arbour)
City of Oshawa Teaching City initiative   
The project is supported through funding from the Natural Sciences and Engineering Research Council of Canada
Anonymous peer-based mental health support through artificial intelligence and visualization
The research team developed a free and casually accessible web-based application (COVID Connect) where users can interactively share their pandemic struggles and triumphs, while also finding comfort, affirmation, and hope in the recounted experiences of others. The chatbot anonymously collects stories and presents them to others in text bubbles.
As the conversation progresses, users find background comments from others that are in some way similar or relevant to the current user's own experiences. The user can explore these stories and find in them a sense of solidarity and empathy.
About the chatbot
The chatbot is powered by Rasa, a Natural Language Understanding (NLU) framework that uses transformer models to classify user messages into a discrete intent, and then selects from a set of defined actions for the bot to respond with. The chatbot is retrained through artificial intelligence with new stories as they are entered, so that it will continue to improve as more and more people share their experiences.
The chatbot script revolves around 10 COVID-19-related challenges, identified with the help of the City of Oshawa's human resources department:
Online schooling
Work-from-home
Alcohol use 
Food
Child care
Finances
Employment
Relationship problems
Sleep problems
Loneliness
Keeping it private: Story anonymization and moderation
Maintaining user anonymity is essential for this project. The only user data collected are the chatbot conversations themselves. Users are warned not to include any Personally Identifying Information (PII) in their messages, and are also given a unique PIN they can use to delete their conversations from the database. As a further protection, the stories are preprocessed before final storage, and names are detected and replaced with fake ones.
To guard against the potential for inappropriate or harmful stories to be shared with users, the app further preprocesses entries using Detoxify, a Python-language tool that uses trained machine learning models to identify harmful language and meaning within text. Users can also report harmful or otherwise inappropriate stories for moderation.
The COVID Connect app is available on all platforms, including mobile devices.
Quote
"It is our hope that this dataset will be used to study the effects of the pandemic as well as plan mental-health supports to address the issues it has caused, as the mental-health effects of COVID-19 and the societal tremors surrounding it are predicted to last for a long time."
-Dr. Christopher Collins, Canada Research Chair in Linguistic Information Visualization, Faculty of Science, Ontario Tech University
Media contact
Bryan Oliver
Communications and Marketing
Ontario Tech University
289.929.3653 (mobile)
bryan.oliver@ontariotechu.ca