Join Ontario Tech's October 14 Women for STEM Summit: Resilient, Responsive, Resourceful
Annual Summit provides forum to discuss equity, diversity and inclusion in STEM industries
September 15, 2021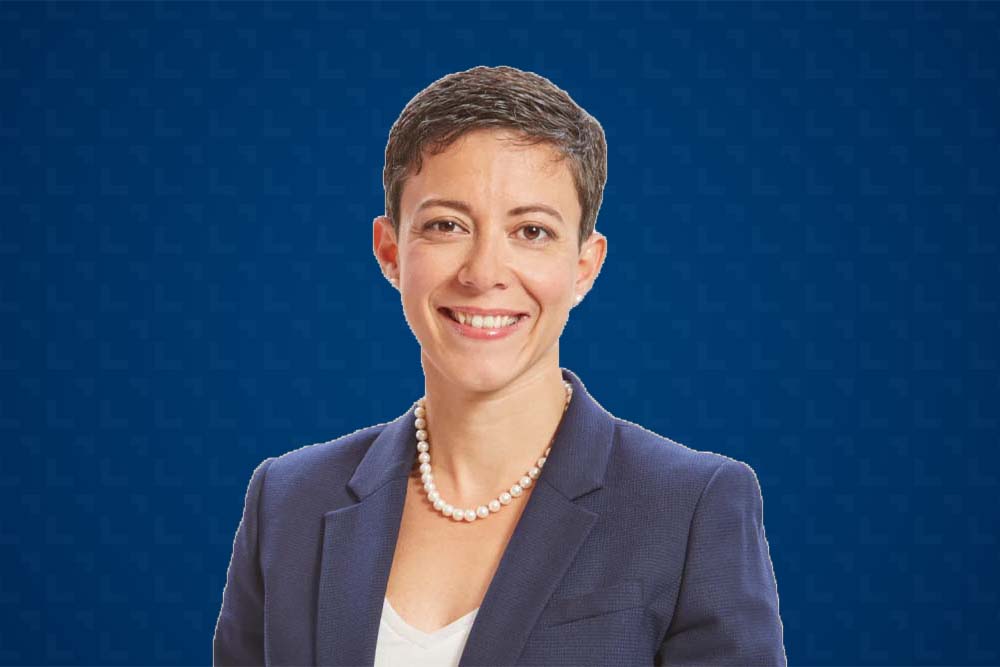 The diverse talent, ideas and approaches of women in science, technology, engineering and mathematics (STEM) are playing a vital role in various sectors as we continue to navigate the effects of COVID-19.
Join Ontario Tech University on Thursday, October 14 for the third annual Women for STEM Summit, to discover how women in STEM are helping their organizations and employees succeed and move forward from COVID-19. Rania Llewellyn, President and CEO, Laurentian Bank of Canada, will begin the free virtual summit with a keynote address. Paula Hodgins, VMWare; Karine Glenn, Nuclear Waste Management Organization; Vandana Juneja, Catalyst.org and Dr. Jennifer McKellar, Faculty of Energy Systems and Nuclear Science, Ontario Tech University, will each explore a facet of this year's theme of Resilient, Responsive, Resourceful and encourage discussion.
Thank you to our presenting sponsor Facebook, and our supporting sponsors and donors who are helping to create greater equity, diversity and inclusion in STEM. All proceeds from the Women for STEM Summit will support Ontario Tech's Women for STEM Scholarship Fund.
Ontario Tech launched the Women for STEM program in 2019 with the ambitious goal to achieve, within ten years, gender-parity in STEM disciplines where women are underrepresented. Through the support and leadership of the Women for STEM Council, as well as partnerships and proceeds from past Summits, we've raised more than $670,000 in scholarships for the Women for STEM Fund. This fund annually provides 20 students with a $5,000 entrance scholarship and the potential to receive $2,000 for each of the following years in the program. As part of the program, students in their third year are paired with an industry mentor to receive valuable networking opportunities and insights, preparing them for a career in STEM.
Quotes
"As a university that leads with its values of equity, diversity and inclusion, the Women for STEM program is essential not just for our students, but for our community and workforce. Through valuable partnerships with corporations, individuals and organizations, we are addressing systemic barriers that keep young women from entering or remaining in STEM, while providing mentoring to students to equip them with the skills and confidence needed to succeed in their chosen STEM career."
-Dr. Steven Murphy, President and Vice-Chancellor, Ontario Tech University

"The Women for STEM Council is determined to help Ontario Tech University succeed in its goal to encourage more women to enter STEM fields and succeed in their careers. We all have a role to play, and we are thrilled by the strong response from so many different organizations and industries to our annual Summit and the program."
-Lisa McBride, Country Leader, Small Modular Reactors, GE Hitachi; Chair, Women for STEM Council