Hour time and your time: Take a moment to plan for the change to Daylight Saving Time
Ontario Tech sleep researcher offers strategies to help adjust to the one hour time change on the second Sunday of March
March 7, 2022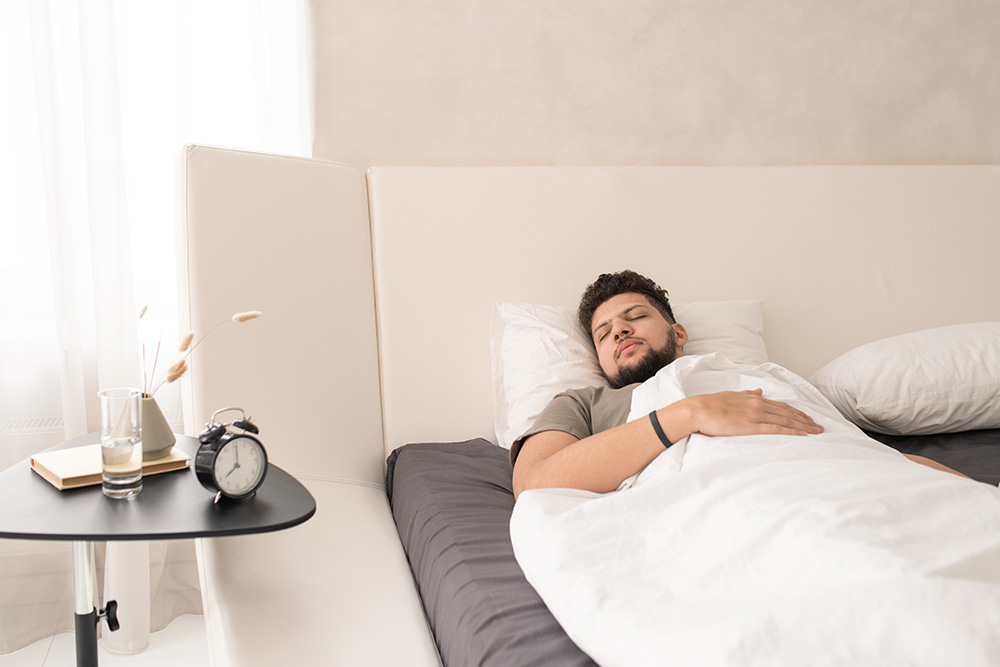 As sure as the arrival of spring each March, comes the weekend where we change our clocks to move forward one hour to Daylight Saving Time.
For about a century, most Canadian communities have been adjusting clocks in the spring to take greater advantage of longer daylight hours afforded to the northern hemisphere in the warmer summer months.
But with the time change comes a brief physiological adjustment, says Ontario Tech University sleep researcher Dr. Efrosini Papaconstantinou of the Faculty of Health Sciences.
"Although the time change happens in the middle of a weekend to minimize impact (Sunday, March 13 this year), many people find that the following day, on Monday, might feel a bit out of step," says Dr. Papaconstantinou. "In fact, it can take several days for the body to catch up with the time shift. The 'lost hour' generally comes at the expense of valuable REM (rapid eye movement) sleep, which is part of the second-half of the overnight cycle where the brain consolidates our memories and what we learned during the previous day."
Sleep, of course, regulates mood and cognitive function.
"The consequence of losing that hour of sleep is decreased reaction time the next day, which makes us more prone to accidents. Any loss of sleep, particularly for anyone who may be feeling sleep-deprived going into the time-change weekend, can leave people feeling 'extra' groggy."
Young children often have a more difficult time with the change, whereas adults can turn to options like having an extra cup of coffee on the Monday.
Strategies for navigating the time change
Our brains like to take cues from our surroundings and really like regularity. To reduce the impact of Daylight Saving Time, adjust your bedtime and wake time gradually in 15-minute increments over several days. Once you're in Daylight Saving Time, make sure to keep a consistent schedule.
Some other basic sleep hygiene tips include:
Avoid alcohol and/or caffeine within four hours of bedtime in the coming days.
Keep your communications devices turned off to avoid the light from smartphones and computers.
A dark room with relatively cool temperature can also be extremely helpful in transitioning to an effective night of rejuvenating sleep.
Gallery
---
Media contact
Bryan Oliver
Communications and Marketing
Ontario Tech University
289.928.3653
bryan.oliver@ontariotechu.ca