Ontario Tech researchers receive new Canada Foundation for Innovation funding
March 14, 2022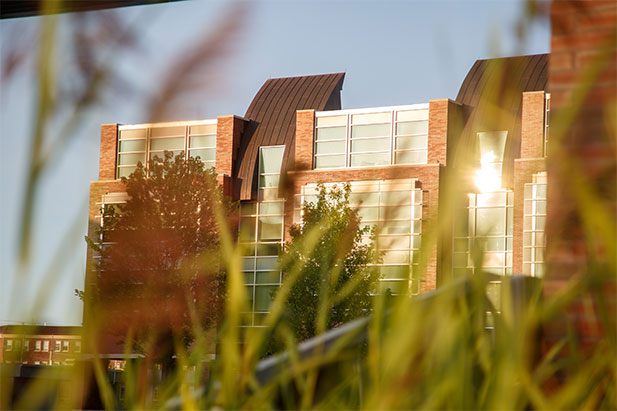 Six Ontario Tech University experts will share new funding for two new research projects as part of a $45 million nationwide investment announced February 22 by the Canada Foundation for Innovation (CFI). The CFI helps ensure Canadian researchers have the labs and equipment they need to carry out world-class research and technology development.
The Ontario Tech University recipients represent the faculties of Engineering and Applied Science (FEAS), and Business and Information Technology (FBIT).
Adaptive hybrid manufacturing of reactive metals
Project summary: Digitalization and intelligence are the core aspects in a generation of cyber-physical systems for manufacturing of the future, where worldwide R&D is urgently needed. This project will support Canada's manufacturing sector by developing the adaptive hybrid manufacturing of reactive metals. A Direct Metal Laser Melting machine will fabricate complex parts made of reactive metals including aluminum and titanium alloys. The results will benefit the biomedical, aerospace, automotive, and power generation industries.   
Cybersecurity and Resiliency Testing Infrastructure (CRTI)
Project summary: Advances in computation and communication, coupled with the proliferation of the Internet of Things (IoT) and the rush to replace cyber-physical systems with more digitally enabled systems, have made cyber security an international challenge. The CRTI will use artificial intelligence and machine/deep learning solutions to identify vulnerabilities early during the product or service development life-cycle, focusing on:
Cyber-physical systems including connected and autonomous vehicles; and
Traditional networks.
The CRTI will enhance Ontario Tech's Institute for Cyber Security and Resilient Systems and extend the capabilities of the Automotive Centre of Excellence (ACE), an internationally recognized R&D climatic facility for the development of transformative automotive technologies. The infrastructure will build knowledge and expertise in security testing, leading to more secure and resilient connected services, and a safer and more prosperous online presence.
Quotes
"Over the last seven years, our government has taken concrete action to restore the role of science and researchers, and we will continue to support this sector by adding action to attract and retain the best and brightest Canadian talent at institutions across the country. Today's investments will ensure that researchers at our colleges and universities have the equipment and spaces they need to flourish and tackle our most pressing challenges, like climate change, health care and economic security. I'm eager to see where these researchers' bold and visionary ideas will take us in the years to come."
-The Honourable Francois-Philippe Champagne, Minister of Innovation, Science and Industry
"Innovation is built on new ideas and discoveries that can be implemented not only to enable major scientific advances, but to improve the daily lives of every Canadian. Through the projects supported by the CFI today, and through increased collaboration between the academic and entrepreneurial sectors, society benefits from the tangible improvements that will contribute to makings Canada an even more prosperous nation."
-Roseann O'Reilly Runte, President and CEO, Canada Foundation for Innovation
About the Canada Foundation for Innovation
For 25 years, the Canada Foundation for Innovation has been making financial contributions to Canada's universities, colleges, research hospitals and non-profit research organizations to increase their capability to carry out high-quality research. The CFI invests in infrastructure that researchers need to think big, innovate and push the boundaries of knowledge. It helps institutions to attract and retain the world's top talent, to train the next generation of researchers and to support world-class research that strengthens the economy and improves the quality of life for all Canadians.
Gallery