Celebrating Seniors Month at Ontario Tech
May 31, 2022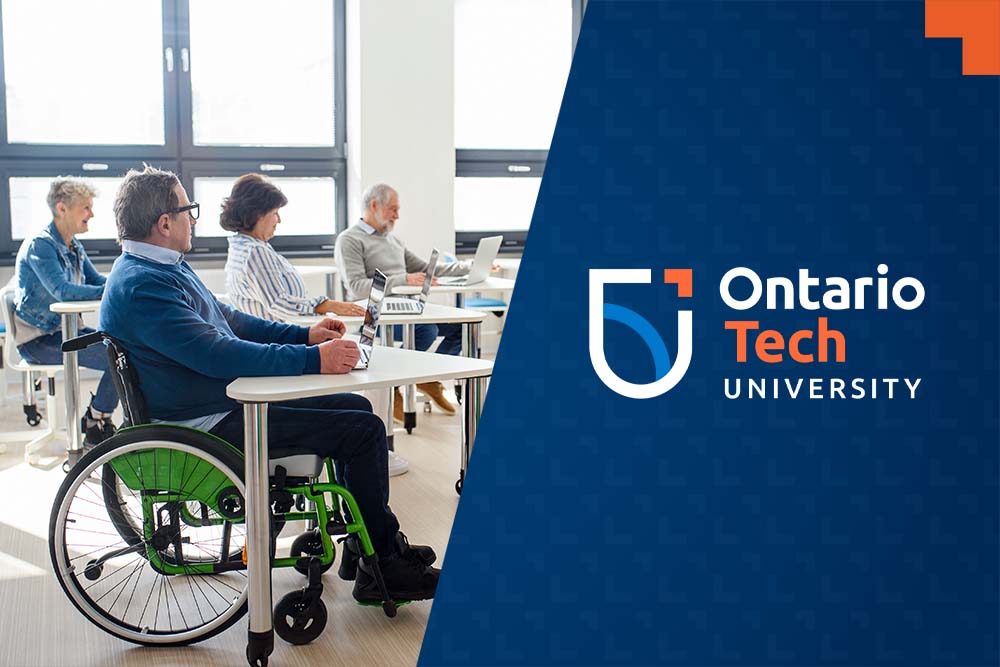 June is Seniors Month, a time to recognize and celebrate the ongoing contributions of older adults (55 and up) who help shape our communities.
As part of its commitment to being an inclusive and accessible part of the community, Ontario Tech University offers a variety of programs, events, initiatives and resources to help seniors lead healthier and happier lives:
Canadian Active Aging Research Meeting – June 7 and 8
The Faculty of Health Sciences (FHSc) will host the Active Aging Research Meeting Tuesday, June 7 through Wednesday, June 8.
The conference will provide an opportunity for FHSc research students to present their work to an expert audience, and for researchers of all stages to network and collaborate on all aspects of active aging research, including sedentary behaviour, age-friendly environments, exercise physiology, and more.
For a list of presentations, workshops and keynote presentations, view the conference agenda.
To learn more, contact Dr. Shilpa Dogra, Associate Professor, FHSc.
Age-Friendly Speaker Series: Senior Citizens as 'Citizen Scientists': How Participatory Research Can Improve Our Understanding of Lake Health
On Wednesday, June 15, join the Age-Friendly Committee for a virtual conversation that will discuss environmental challenges, such as climate change and habitat destruction, that require extensive data collection to keep track of their impact. The talk will showcase the essential role of seniors as community-science volunteers in lake-sampling programs, as well as their key leadership role in stewardship groups.
To learn more or sign up, visit the Age-Friendly University Speaker Series web page. 
Campus Community Connect event
On Wednesday, August 10, the Age-Friendly University Committee will welcome older adults to campus for an in-person outdoor event (subject to public-health conditions).
Participants will:
Tour the campus, meet with students and chat with researchers and staff.
Speak with students who will host a 'living library' with community members to engage in conversations and listen to life stories.
Join the Senior Ridgebacks community for drop-in games and activities.
For more information, visit the Age-Friendly University Experience web page.