Ontario Tech researcher to evaluate youth vaping prevention program in Canada
Dr. Adam Cole's pilot project study is based on an effective prevention program in the U.S.
July 26, 2022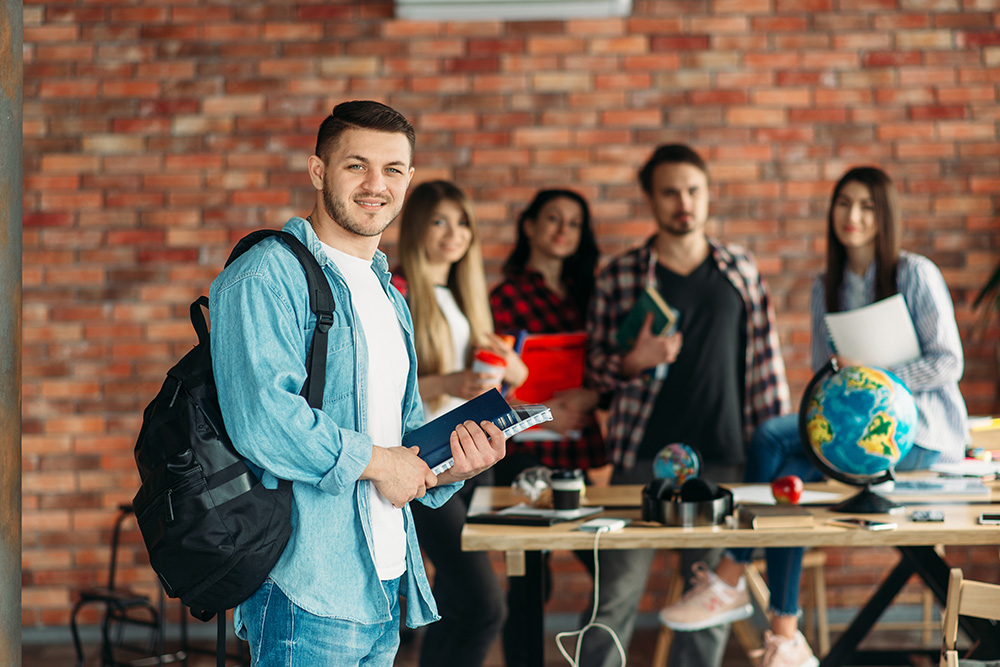 While cigarette smoking rates in Canada have declined dramatically since the peak years of tobacco use in the 1960s (when as many as half of all Canadians were smokers), health science experts are trying to learn more about an increase in vaping among youth.
According to the Canadian Public Health Association, in 2019 fewer than one in seven Canadians smoked at all, with the percentage of daily smokers down to 10 per cent. However, vaping (also known as e-cigarette use) has increased substantially among youth in Canada, with data from 2019 showing that one in four high school students reported vaping in the last 30 days. Youth who vape may be more likely to progress to cigarette smoking, increasing their chance of developing several types of cancer.
To better-understand trends related to vaping, Ontario Tech University researcher Dr. Adam Cole of the Faculty of Health Sciences (FHSc) will test whether an American vaping prevention program for schools would help high schoolers in Canada.
The Canadian Cancer Society-funded researcher is leading a team that will initially work with six high schools in Ontario to examine whether the 'CATCH My Breath' program is applicable to the Canadian context and the needs of students and teachers in Ontario (CATCH is an acronym for Co-ordinated Approach to Child Health). The research announced this past spring is funded by a Proof-of-Concept Intervention Grant in Primary Prevention of Cancer (Action Grant) through the Canadian Cancer Society and the Canadian Institutes of Health Research (Institute for Cancer Research).
"We will seek feedback from students and educators about 'CATCH My Breath' and evaluate changes in attitudes and knowledge about vaping among students after they've completed the program," says Dr. Cole, Assistant Professor, FHSc, whose research specializes in youth substance use and program/policy evaluation. "If the program proves successful in these schools, we will recommend implementation in more schools across Canada to help prevent student vaping, and reduce the negative health effects from both vaping and potential future tobacco use."
Is vaping 'less harmful' than smoking?
Dr. Cole says there are certainly risks with vaping, especially for youth, because most e-cigarette products contain nicotine. Since nicotine is extremely addictive, youth that start vaping occasionally may quickly progress to more frequent and even daily vaping.
"Since these are also newer devices, we're not sure about the potential long-term negative health impacts of vaping," says Dr. Cole. "We know that it took many years and multiple studies to identify the link between lung cancer and cigarette smoking. Similarly, it may be many years before we identify and fully understand any long-term negative impacts of vaping."
Summary: A pilot project to evaluate the 'CATCH My Breath' vaping-prevention curriculum in Canada
Applicant: Dr. Adam Cole (Ontario Tech University)
Co-applicants: Dr. Scott Leatherdale (University of Waterloo), Dr. Sayani Paul (Ontario Tech University), Dr. Steve Kelder and Dr. Dale Mantey (University of Texas, Austin Campus), Dr. Anne Philipneri (Public Health Ontario)
Community Partners: Canadian Cancer Society, Public Health Ontario
Media contact
Bryan Oliver
Communications and Marketing
Ontario Tech University
289.928.3653 (mobile)
bryan.oliver@ontariotechu.ca
Gallery