Ontario Tech University researchers and community partners share strategies at Opioid Crisis Symposium
Stigma associated with opioid use may be hampering efforts to combat the problem
August 15, 2022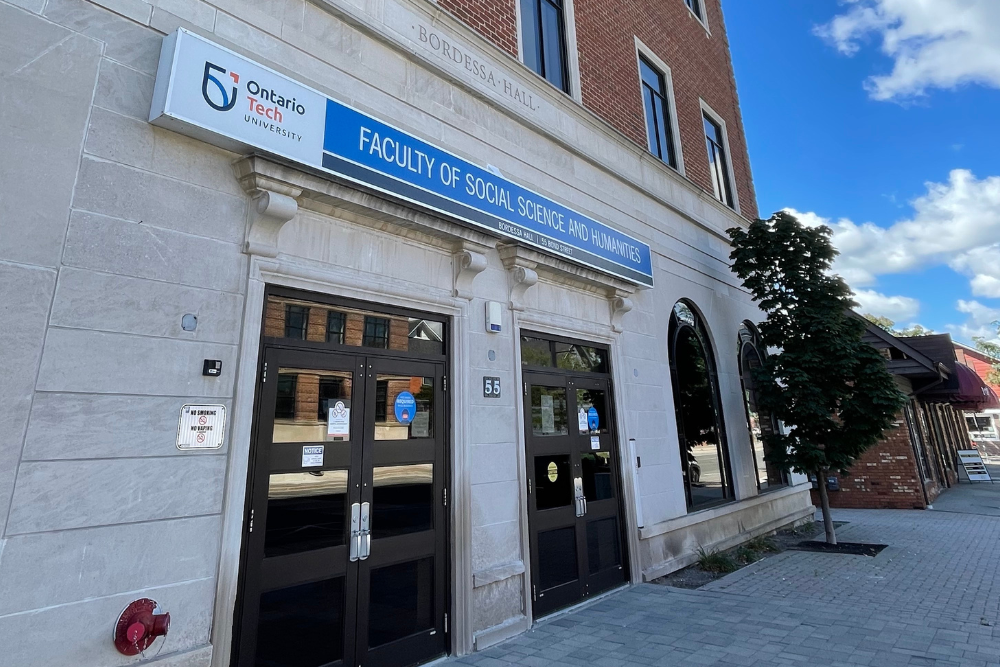 The national opioid crisis continues to have devastating effects on individuals, families and communities. Canada recorded a daily average of 12 opioid-related deaths in 2020; in 2021, that number jumped to 21. Most deaths are accidental and typically related to exposure to or consumption of fentanyl.
Researchers from Ontario Tech University's Faculty of Social Science and Humanities (FSSH) and Faculty of Health Sciences are eager to continue collaborating with community partners on strategies to combat the opioid crisis following a recent symposium on this complex public-health issue.
At the university-hosted June 16 Opioid Crisis Symposium, Ontario Tech scholars met with representatives from the John Howard Society, Lakeridge Health, AIDS Committee of Durham Region, City of Oshawa, the Region of Durham's departments of Health and Social Services, the Canadian Mental Health Association of Durham, and members from the Durham Region Opioid Task Force to talk strategy and share solutions.
"The symposium was a great opportunity to learn what each organization was working on and to find common goals and opportunities for collaboration," says Dr. Steven Hayle, Associate Teaching Professor, FSSH.
Prime among the goals was fighting stigma attached to opioid use.
"There is a myth that this epidemic only affects a small number of people involved in heavy drug use and crime, but this is not true" Dr. Hayle says. "The problem knows no bounds; everybody knows somebody whose life has been touched by this epidemic."
Harm-reduction, an approach that seeks to decrease the negative impact of opioid use without necessarily requiring individuals to stop all drug use, is also often stigmatized. Through his research, Dr. Hayle explores the public perception of proven harm-reduction strategies such as supervised consumption sites, where opioid users have access to medical supervision, treatment options, and life-saving medications like naloxone. Negative perceptions against such harm-reduction strategies can delay their implementation, or dissuade people from seeking help in the first place.
Another key priority for symposium participants was to increase public awareness and education about supervised consumption sites, with the goal of having one approved locally (Durham Region does not currently have one).
"As people start to learn more about the crisis and the effectiveness of these services, by and large, my research shows that the public ends up coming to support these facilities," Dr. Hayle says. "The data indicates it doesn't lead to more crime; overdoses happen, and, in every case, lives are saved."
Following the symposium, Ontario Tech researchers and the community partners around the table unanimously supported meeting again in the future and continuing to collaborate.
"We were just starting to scratch the surface," says Dr. Hayle. "The university certainly wants to be more involved."
---
Media contact
Shane MacDonald
Communications and Marketing
Ontario Tech University
905.261.1705 (mobile)
shane.macdonald@ontariotechu.ca