Ontario Tech again ranked a Top-3 Engineering school in Ontario: International universities survey
Ontario Tech also placed fourth for Energy and Fuels among all Canadian universities
November 23, 2022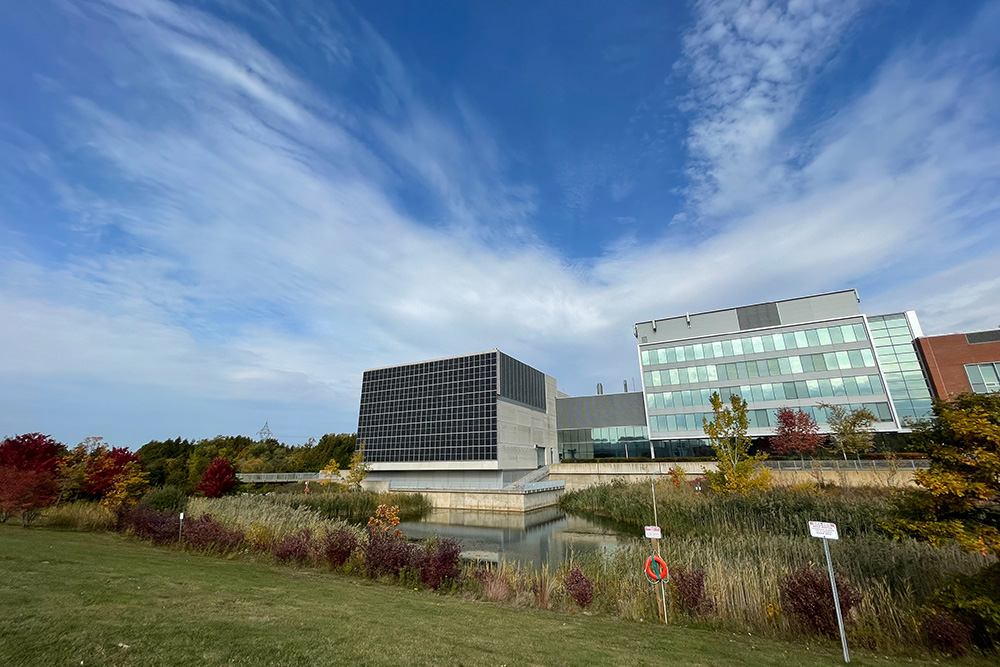 The community, and the world, are taking notice of Ontario Tech University's story: the university is now making a powerful imprint on the international stage, appearing annually in the world's most influential global university rankings. New data from surveys such as the U.S. News and World Report, the Times Higher Education World University Rankings and the ShanghaiRanking's Academic Ranking of World Universities demonstrate the university's increasing global impact and reach.
The international rankings reflect the university's excellence in research and teaching, a hallmark of its wide range of undergraduate and postgraduate degree programs. At the same time, the data underscores the importance and value of Ontario Tech's extensive and expanding portfolio of research projects and academic partnerships with industry and community organizations: activities that continue to accelerate economic growth, regional development and social innovation.
A closer look at the rankings….
U.S. News and World Report
The 2023 report lists only the world's top 1,750 universities (see methodology and Ontario Tech's profile summary).
Ontario Tech ranks:
27 in Canada (up one place from last year's survey)
1,121 globally
128 in Energy and Fuels (No. 4 in Canada)
222 in Engineering (No. 7 in Canada)
Notable beyond Ontario Tech's competitive No. 10 overall ranking in Ontario, is the university's consistent strength in Engineering. The university is once again a Top-3 Engineering school in the province (reinforcing the results of earlier years in this survey). Ontario Tech also moved up one spot nationally, to No. 7. Energy is also a major strength for the university, ranking Top-4 in Ontario and Canada.
Times Higher Education
This survey evaluates five performance indicators, including the teaching/learning environment, research (volume, income and reputation), research influence (citations), international outlook (staff, students and research) and industry income/knowledge transfer (see methodology).
Ontario Tech (profile summary) placed among the top 601-800 universities.
ShanghaiRankings
This survey ranks only the top 1,000 international universities in 54 different subject areas, using a range of academic indicators and third-party data to measure such metrics as research output, research influence, international collaboration, research quality and international academic awards (see methodology).
Ontario Tech (profile summary) ranks worldwide among the top 901-1,000 universities (national rank: 25-26).
Global rank by subject area
Energy Science and Engineering: 201-300
Law (Ontario Tech offers unique programs specifically in Legal Studies and Criminology, areas of strength that can prepare students for law school): 201-300
Mechanical Engineering: 301-400
Electrical and Electronic Engineering: 401-500
Computer Science and Engineering: 401-500
Center for World University Rankings
This report lists only the world's top 2,000 universities (see methodology), Ontario Tech placed:
Quote
"These latest international summaries of the world's top universities clearly show how Ontario Tech is more than hitting its stride in terms of global influence and research impact. We are emerging as a major player in the discovery and application of knowledge, ranking competitively, and in some cases ahead of, many higher-tier and long-established peers. Our momentum keeps rolling. I congratulate our faculty, staff, students and alumni on these fantastic achievements and the many new university milestones our community and industry partners can share pride in."
-Dr. Steven Murphy, President and Vice-Chancellor, Ontario Tech University
Archived stories