Ontario Tech University Chancellor Mitch Frazer appointed to Order of Ontario
Accolade to also be bestowed upon Sessional Instructor Dr. Angela Cooper Brathwaite
November 4, 2022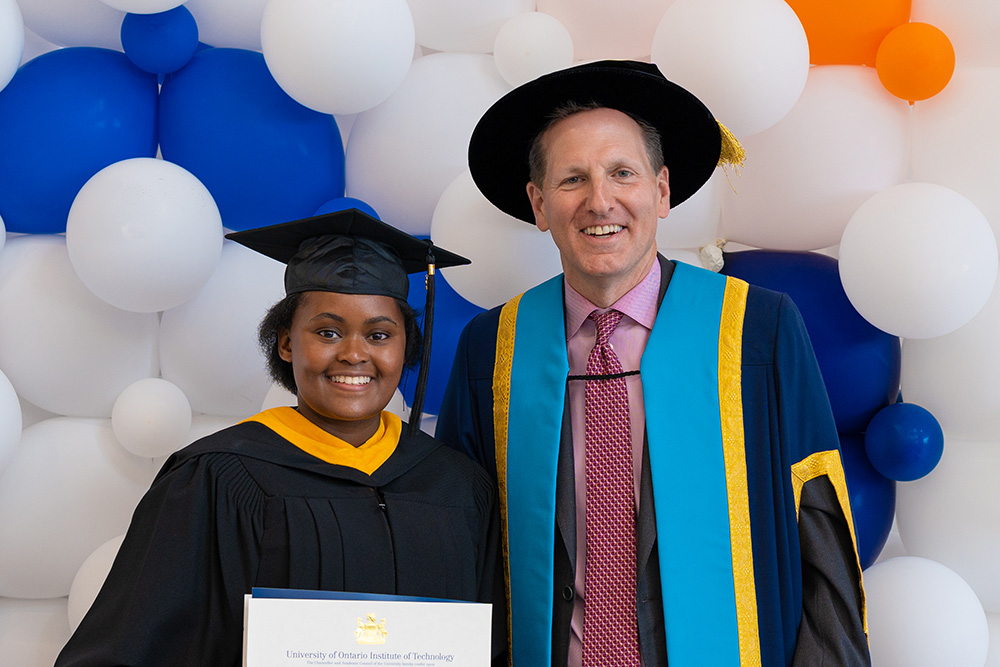 Ontario Tech University congratulates Chancellor Mitch Frazer on being named to the Order of Ontario, the province's highest honour.
Mr. Frazer, of Toronto, will receive his appointment from Her Honour the Honourable Lieutenant Governor Elizabeth Dowdeswell (a 2013 Ontario Tech honorary degree recipient) during an investiture ceremony at Queen's Park on Monday, November 21.
Mr. Frazer was named Ontario Tech's fourth Chancellor on May 1, 2020. He is a Toronto-based lawyer who is a partner and the Chair of Pensions and Employment Practice at Torys LLP. While may be one of Canada's foremost experts on pension law, his forté is helping others.
His leadership efforts at Ontario Tech have positioned him as the 'Students' Chancellor', as he has helped drive fundraising activities to help current and future Ontario Tech students realize their academic dreams. His annual Chancellor's Challenge campaign has established a new legacy of community giving for scholarships and awards.
Mr. Frazer founded the National Institute of Ageing "to make Canada the best place to grow up and grow old." Throughout his career, his passion for philanthropy and knack for problem-solving has helped raise much-needed funds for many foundations, hospitals, and cultural institutions.
Second Ontario Tech University connection to this year's Order of Ontario
Ontario Tech also celebrates the appointment of Dr. Angela Cooper Brathwaite to the Order of Ontario. Dr. Cooper Brathwaite of Whitby is a Sessional Instructor with Ontario Tech's Faculty of Health Sciences, and is renowned for her great work in the area of women's and children's health, the promotion of nursing education, as well as in addressing racism in the nursing profession. Long admired by her peers, Dr. Cooper Brathwaite promises to leave a lasting legacy in health care in Ontario.
About the Order
The Order of Ontario recognizes individuals whose exceptional achievement in their field have left a lasting legacy in the province, in Canada and beyond. Order members come from all walks of life, represent diverse professions and have played an important role in shaping our province. 
Related link
Gallery