Empowering Black Youth through Ontario Tech's Brilliant Catalyst B.E.S.T. Program
February 28, 2023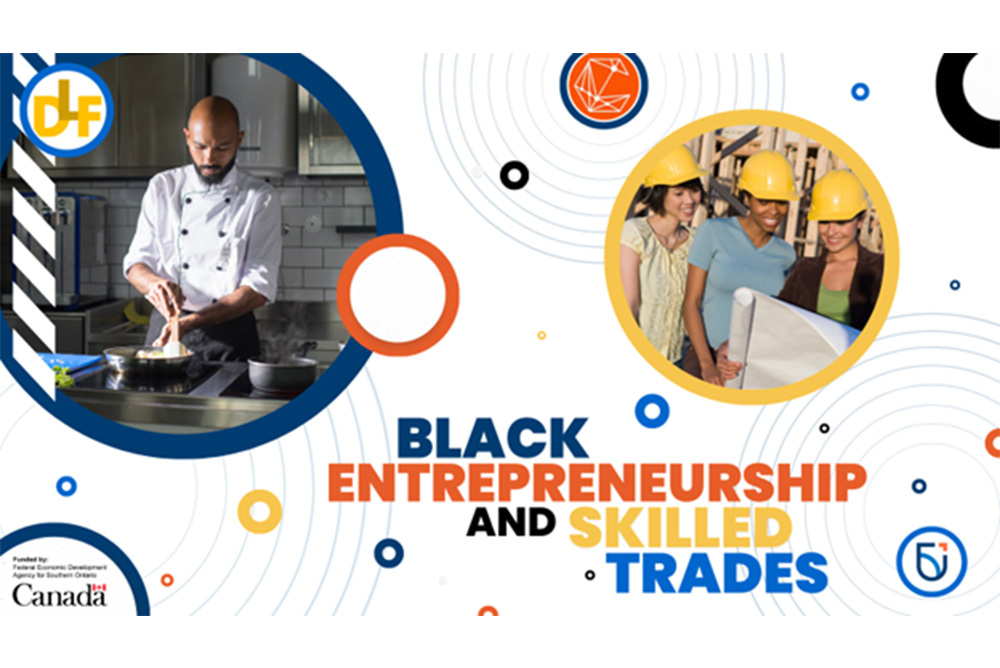 Ontario Tech University's Brilliant Catalyst, an innovation and experiential learning hub designed to promote new business ideas, collaboration and partnerships, has built a strong reputation for empowering entrepreneurs locally, nationally, and internationally.
Recognizing the extraordinary efforts and struggles that Black individuals and communities must overcome to build an impactful business, Brilliant Catalyst has created the Black Entrepreneurship in Skilled Trades (B.E.S.T.) Program in collaboration with the Toronto-based Dream Legacy Foundation.
Funded by the Federal Economic Development Agency for Southern Ontario, the B.E.S.T. program teaches aspiring entrepreneurs how to create a successful business through customized modules and training. B.E.S.T. aims to prepare the next generation of Black-identified Ontarian entrepreneurs as young as 16 years old to launch successful skilled trades companies.
B.E.S.T. students complete three modules centred around building, managing, and scaling a business. The modules cover various topics, including design thinking and problem validation to certifications, quality assurance and reaching customers.
Participation in B.E.S.T. gives Ontario Tech students a fundamental basis in entrepreneurship, insight on skilled trades and mentorship with business experts. It also provides them with visionary and leadership skills, supplementing participants with in-demand, marketable skills.
Upon completion of the program, students earn a certificate and micro-credential for Entrepreneurship in the Skilled Trades.
To help participants kickstart their businesses, Brilliant Catalyst created a giveaway amounting to $3,500 for the first batch of candidates who completed the program by the end of December 2022. 
Start your entrepreneurial journey today. Sign up for the B.E.S.T. program by exploring Ontario Tech's program catalogue.
For more information, contact Denzel Sheppard-Thompson, Program Co-ordinator, Brilliant Catalyst.
Quotes
"The B.E.S.T Program gave me an opportunity to diversify my career skills and the confidence to work on my startup. But the greatest part was, with just a few hours a week, I learned key entrepreneurial concepts and was introduced to a diverse network of entrepreneurs and experts."
-Tavon Powell, Brilliant Catalyst B.E.S.T. program giveaway winner
"The Brilliant Catalyst and Dream Legacy Foundation teams were great to work with. They gave me further insight on how to progress on my entrepreneurship journey and exposed me to new opportunities."
-Keanu Barrage, Brilliant Catalyst B.E.S.T. program giveaway winner
"Entrepreneurship in the skilled trades is an untapped opportunity. Through the support of the Government of Canada's Federal Economic Development Agency for Southern Ontario and the leadership and expertise that the Dream Legacy Foundation and the Brilliant Catalyst bring, Black youth can strengthen their foundations in both of these areas."
-Osman Hamid, Director of Creativity and Entrepreneurship at Brilliant Catalyst