Ontario Tech student authors children's book exploring Black identity and Anti-Black racism
I Dream of Yukon tells the story of a Black personal support worker who moved to Yukon during the pandemic
February 24, 2023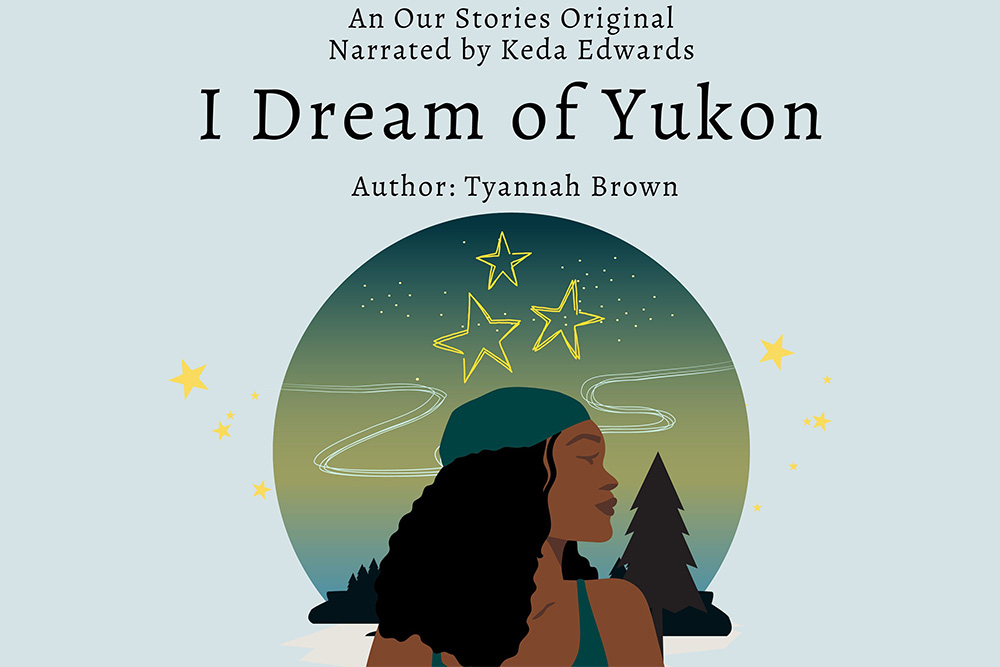 Ontario Tech student Tyannah Brown hopes her new children's book will create opportunities for people to reflect on how they treat each other, and understand the importance of kindness, acceptance and diversity.
Brown, a student in the Faculty of Social Science and Humanities (FSSH), wrote a children's book titled I Dream of Yukon, based on the real life experiences of Brandy Grant, a Black woman and Personal Support Worker who moved to Yukon during the pandemic for work.

I Dream of Yukon is part of a collection of stories called Strong Women, Strong Communities, a project celebrating BIPOC women by the Pamoja Institute, a non-profit organization that confronts Anti-Black racism and provides tools to support the health and well-being of the Black community.
In the story authored by Brown, she documents the microaggressions and racism Grant experienced in her job as a Personal Support Worker in Toronto, which led her to look for a different environment. After moving to Yukon to continue her work as a caregiver, Grant reflects on a different experience.
"I found it was interesting simply because it's a perspective that you don't really hear often, and especially with the circumstances of the pandemic added on to it," says Brown. "It is important to get these stories out there that deal with mature themes like racism and microaggressions that children can recognize."
Brown says the story tells Grant's experience of those microaggressions and racism in a kid-friendly way while focusing on how she was feeling during it.
"I think that when we tap into people's feelings, we understand their stories a little bit better."
Brown says she was surprised to hear Grant's experience with racism and microaggressions improved in Yukon over Toronto, despite it being a relatively less diverse place.
"There were a couple of people who came off as standoffish, but for the most part the experience was really incredible there."
Brown says she hopes readers can reflect on the story's themes of kindness, acceptance and diversity.

"Acceptance, not only from other people towards Brandy, but also Brandy accepting herself; kindness, learning to treat people the way they want to be treated; Diversity, knowing everyone is different because we were all made that way. Our hair, our skin colour, our culture is what make us unique."

On February 28, FSSH, the Faculty of Health Sciences and the Pamoja Institute will co-host a book launch and panel event for I Dream of Yukon.
The virtual event will feature an in-person panel broadcast from the Fireside Reading Room in Ontario Tech University's north Oshawa Library.
When: Tuesday, February 28 from 5:30 to 7 p.m.
Where: Virtual (link to be provided)
Reserve a spot through the I Dream of Yukon Eventbrite web page.
Gallery