Ontario Tech University launches Master of Arts in Social Practice and Innovation graduate program
Faculty of Social Science and Humanities students will address social problems and collaborate with diverse communities
February 3, 2023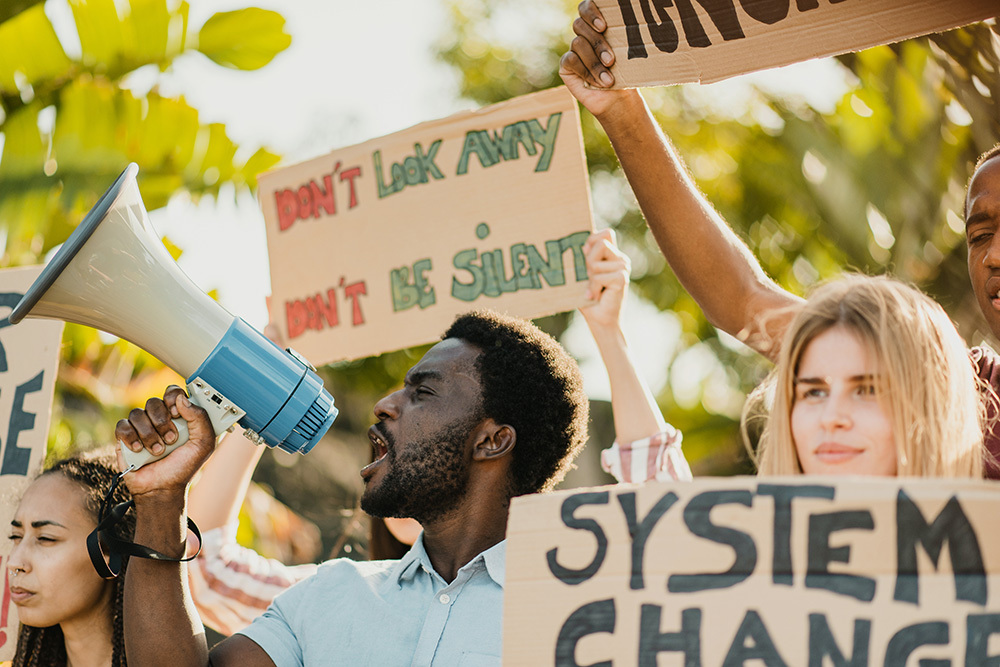 The world needs more thought leaders and change agents – people who can imagine, design and implement solutions to social problems that disrupt the status quo for the public good. The new Master of Arts in Social Practice and Innovation (MSPI) degree offered by Ontario Tech University's Faculty of Social Science and Humanities (FSSH) will position graduates to innovate and create positive change in Canada and around the world.  
Over the past few years, Canadians have seen conditions in already under-privileged communities worsen, anger over racial injustices escalate, disinformation and misinformation spread across social media platforms, precarious work become a norm for billions of people, the effects of climate change intensify, and work and learning shift to the virtual realm during the COVID-19 pandemic. In response, social change movements striving for human and workers' rights, racial and Indigenous justice, grassroots democracy, environmental sustainability have galvanized and gained momentum.    
The MSPI is an interdisciplinary graduate program at the nexus of FSSH's programs in Communication and Digital Media Studies, Legal Studies, and Political Science. MSPI students have an opportunity to address social problems and build collaborations with diverse communities through social innovations involving the creation, development, adoption, and integration of new and renewed concepts, systems, and practices.
Human rights violations, racism, health care and social service inaccessibility, climate change adaptation, and media illiteracy are some of the social problems that students can address. They will do this by developing community-based solutions such as research collaborations with social movements, designing new technological polices and governance models, and learning from Indigenous knowledge.
To find out more about the program and how you can make a difference, visit the Master of Arts in Social Practice and Innovation web page, or contact SSHgrad@ontariotechu.ca. For information about the application process and requirements, visit the School of Graduate & Postdoctoral Studies web page.