Ontario Tech's Peer Tutor program achieves international certification
Recognition comes from the College Reading and Learning Association
February 2, 2023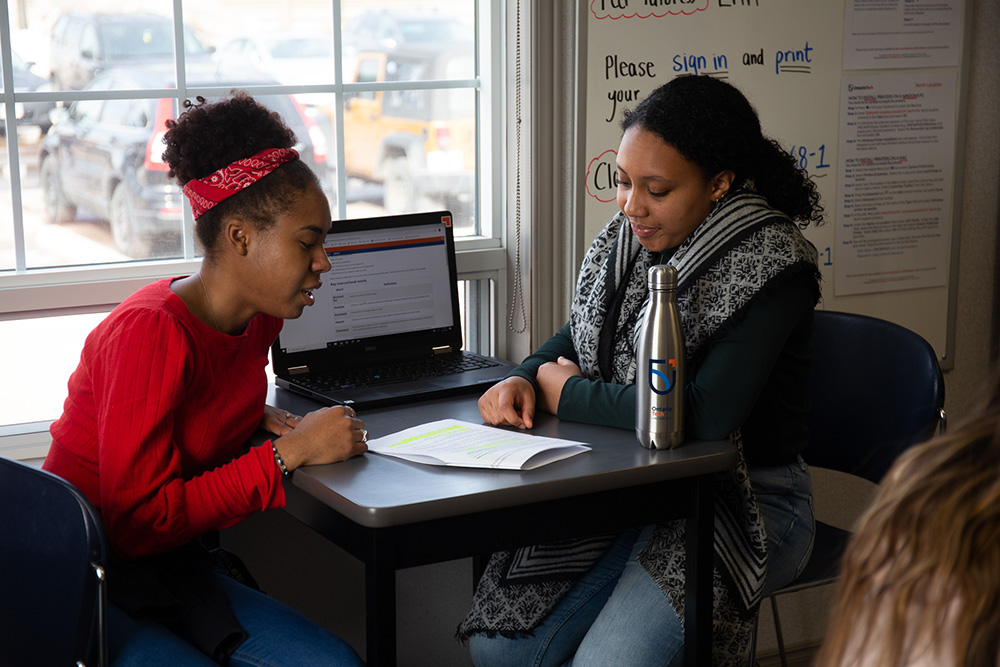 At Ontario Tech, student success is an important, university-wide commitment and a vital element of the university's mission. One of many established initiatives to assist students on their academic journey is the Peer Tutor program, overseen by Ontario Tech's Student Learning Centre.
The Peer Tutor program recently gained international attention after receiving certification from the U.S.-based College Reading and Learning Association (CRLA) for meeting or exceeding all of the CRLA's high standards for tutor selection, training, direct service, and evaluation.
For over 30 years, the CRLA has been a leader in learning assistance, reading and academic support programs; they have almost 1,300 members and more than 2,000 certified training programs worldwide.
What does this mean for Ontario Tech?
Ontario Tech is proud of this accomplishment as we continue to move forward in our approach to provide meaningful experiential learning opportunities for students. Peer Tutors will be able to display the CRLA certification on their resumés, and with the knowledge and experience they have gained, use their certification toward future opportunities.
What does the CRLA's certification do?
Augments program credibility for administrators and institutions.
Provides recognition and positive reinforcement for tutors' and peer educators' successful work.
Sets professional standards of skill and training for tutors, and peer educators.
Ontario Tech Peer Tutor program highlights
Launched in 2011, shortly after the Student Learning Centre opened its doors in 2010.
Program consists of upper-year students who have achieved an A in the courses they are tutoring, as well as a minimum overall cumulative grade point average of 3.3.
Tutors receive certification at each of the three levels of training after working 25 hours per level; to achieve all three levels, they must work a total of 75 hours, and complete 62 hours of synchronous and asynchronous training.
For information about Ontario Tech's Peer Tutor program, contact studentlearning@ontariotechu.ca.
Quote
"Obtaining the CRLA's certification is a significant achievement, and demonstrates the Student Learning Centre's commitment to providing students with effective and high-quality support, along with experiential learning opportunities. In addition, CRLA certification means our Peer Tutor program has met the Association's high standards as an integral part of the overall tutoring program. I am thrilled for our Peer Tutors and the university as a whole."
-Krista Elliott, Manager, Student Learning Centre, Office of Student Life, Ontario Tech University