Ontario Tech University Women in Research Council announces inaugural Chair
Women in Research Council supports Ontario Tech's commitment to equity, diversity and inclusion
April 6, 2023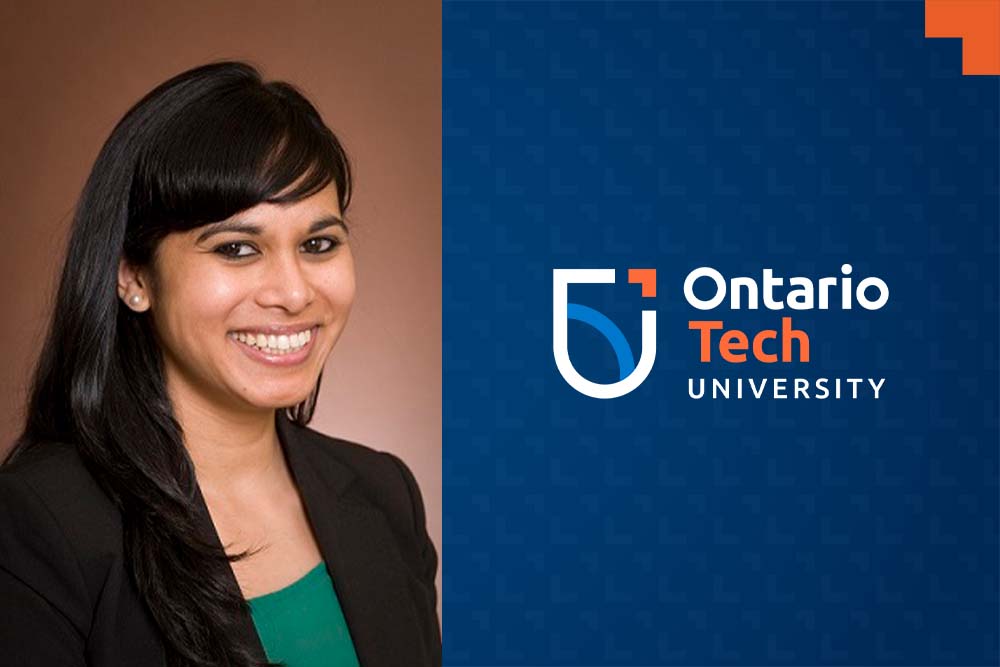 Dr. Karla Dhungana Sainju, Associate Professor of Criminology in the Faculty of Social Science and Humanities (FSSH) at Ontario Tech, has been appointed inaugural Chair of the university's Women in Research Council (WIRC).
WIRC was created to support Ontario Tech's commitment to equity, diversity, and inclusion (EDI), with a mandate to cultivate and implement initiatives that promote gender equity. The council will help to develop and retain talented women who can help advance and lead research, teaching, and other enterprises at the university.
WIRC is an inclusive council where women refers to all women, which includes, but is not limited to: trans women, gender non-conforming women, non-binary women, individuals who are feminine of centre, femmes, and cisgender women. Funding for the program is provided by the Social Sciences and Humanities Research Council's Institutional Grant program.
Other members of the advisory committee include:
Theresa Stotesbury (she/her), Assistant Professor, Faculty of Science
Jana Abou-Ziki (she/her), Assistant Professor, Faculty of Engineering and Applied Science
Janette Hughes (she/her), Professor and Canada Research Chair (Tier 2) in Technology and Pedagogy, Faculty of Education
Carolyn McGregor (she/her), Associate Dean, Professor and two-time Canada Research Chair, Faculty of Business and Information Technology
Amy Leach (she/her), Associate Dean and Professor, FSSH
Carol Rodgers (she/her), Dean, Faculty of Health Sciences
Jennifer Freeman (she/her), Executive Director, Office of Research Services
Eileen Adams (she/her), EDI Project Co-ordinator, Office of Equity, Diversity and Inclusion
Victoria Ginsley (she/her), PhD Student (Criminology and Social Justice), FSSH
For more information about the WIRC and its initiatives, visit the Ontario Tech Women in Research Council web page  or follow on Twitter at @ot_women.
Quote
"I am excited for the launch of the Women in Research Council (WIRC). Its creation is an important stride in the university further championing and making inclusion visible, and a key part of our core values. The council will foster a safe and inclusive space for all women across the university and engage in initiatives that support women to pursue advancement in research, teaching, and beyond. Our goal is to support not only women faculty, but also our post-doctoral and graduate students since they represent the future generation of women in academia. WIRC looks forward to making a positive and inclusionary impact at Ontario Tech."
- Dr. Karla Dhungana Sainju, Inaugural Women in Research Council Chair