Ontario Tech Software Engineering student embarks on space industry journey as Zenith fellow Intern
Ontario Tech student Emily Lai is working as an intern with Canadian satellite company Magnestar Inc.
June 6, 2023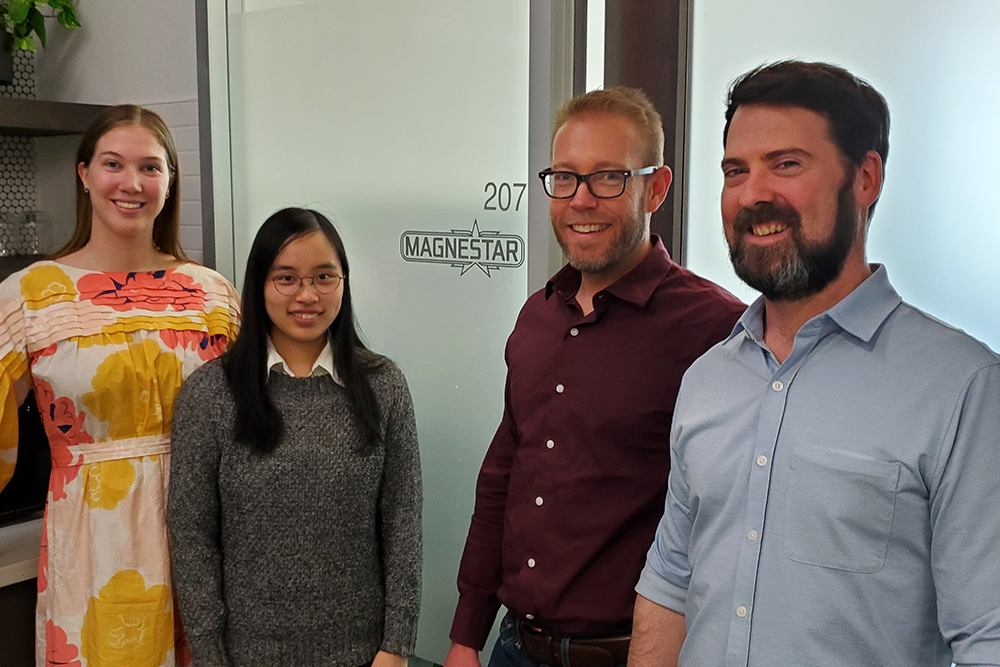 Emily Lai, a second-year Software Engineering student in the Faculty of Engineering and Applied Science at Ontario Tech University, is turning her sights and skills towards the night sky with a new opportunity in the Canadian space industry. Lai has been selected as one of eight Zenith Fellow Interns for the prestigious Zenith Fellowship program.
Lai learned about the Zenith Fellowship opportunity through the university's engineering community network and her role as President of the Ontario Tech Women in Engineering Society and Vice-President of the university's Engineering Student Society.
The application process involved submitting two essays, one focusing on personal growth and the other highlighting academic and professional experiences. Lai advanced to the semi-finalist stage, where she underwent two interviews with members of the Zenith Pathways Foundation interview team.
Finalists are further interviewed by host organizations that take on interns. In Lai's case, she interviewed with four different companies. After the interviews, the companies and finalists each rank their preferences. Lai's top choice, Magnestar Inc., also ranked her as their preferred candidate.
Magnestar Inc., a leading satellite platform company based in downtown Toronto, proactively alerts where disruptive radio frequency interference is going to occur, assesses communication pathways, and sources available space for new satellites.
"All of the companies involved with the fellowship are very groundbreaking Canadian space companies," says Lai.  "The Canadian space sector is a huge network of opportunity. There is a lot of potential and new technology being developed."
As a Space Software Engineering Intern with Magnestar Inc., Lai hopes to integrate her expertise in data science and machine learning into her work. She is thrilled about the chance to apply her skills in the context of the space industry, an area she has been passionate about since her frequent childhood visits to the Ontario Science Centre.

"When you think of space, you usually think of the rockets and the hardware and more mechanical stuff," she says. "There are even aerospace engineering programs at other universities. Software is maybe a bit less of a direct connection."
In addition to her internship at Magnestar, Lai will also receive mentorship from the Chief Technology Officer of Wyvern Inc., a Canadian data and space imaging company.
The Zenith Fellowship program not only offers valuable internships but also provides fellows with access to professional development workshops, networking events, and a space summit in the summer.
"I am excited to have this opportunity to work in the space sector and learn more about that and get the chance to see how software engineering skills apply in this industry," she says.