Forensic Science students present projects at annual research event
Topics ranged from examining passport fraud to developing protocols for extracting DNA from bone
June 15, 2016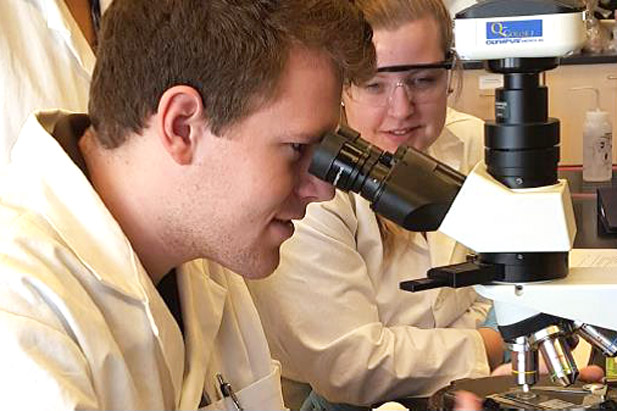 Forensic Science students at the University of Ontario Institute of Technology are once again demonstrating why their program is among the best in North America.
One of the program's hallmarks is the annual Forensic Science Research Day, a showcase where graduating students present the findings of their Capstone (independent research) projects. The students summarize the findings of the research they have worked on throughout the year under the supervision of a forensic mentor; answer questions from the audience, which includes leading professionals in the field; and are assessed on their findings and conclusions.
This year's featured research topics included:
Breath alcohol test devices and instruments
DNA extraction protocols
Fraudulent passport examination
Microspectrophotometry
Presumptive blood tests
Ultra-violet and infrared photography
"Students value the real-world experience Forensic Science Research Day offers, as well as the level of engagement it provides with the university's faculty and professionals in the forensic science community," said Kimberly Nugent, Forensic Science Senior Lecturer, Faculty of Science. "Most importantly, the event helps them hone their leadership and public speaking skills as they answer questions from peers and scholars in front of family and friends."
Forensic Science Research Day also helps the program meet accreditation standards set out by the American Academy of Forensic Sciences' Forensic Education Programs Accreditation Commission (FEPAC). The university's program is one of only two in Canada to receive this prestigious award. FEPAC-accredited programs must follow stringent standards, and offer specific courses and material. A high level of practical ability is expected and rigorous assessment methods are compulsory. This helps ensure graduating students are highly trained and able to operate under FEPAC guidelines once they enter the workforce.