Ontario Tech University President appointed to help guide eCampusOntario
Dr. Steven Murphy's contributions will support Ontario's changing educational landscape
February 12, 2020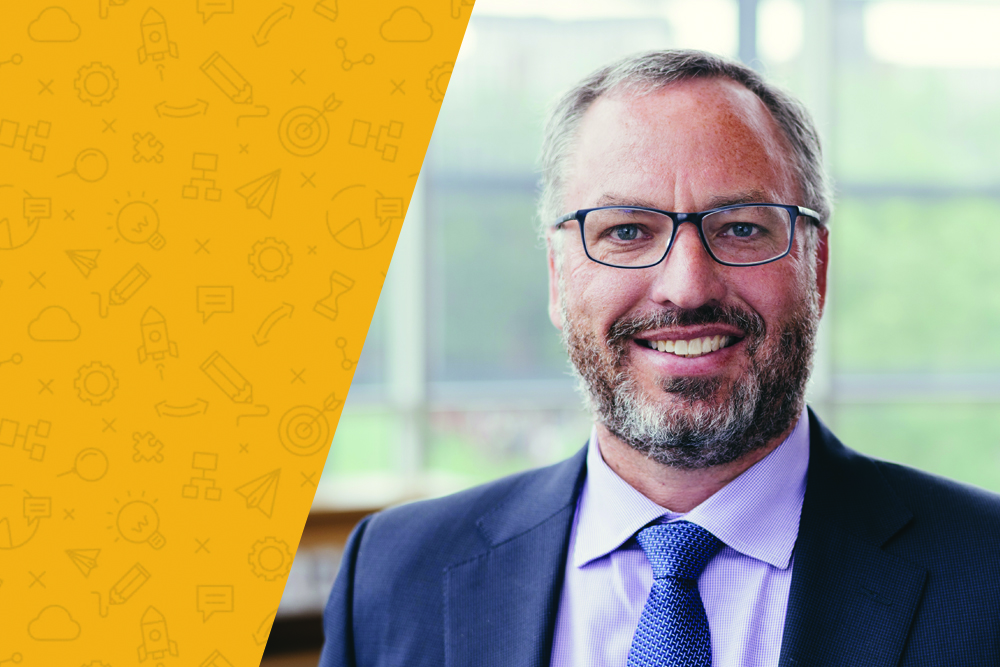 Ontario Tech University is ready to play an important new role in supporting flexible and dynamic technology-enabled learning in Ontario.
Dr. Steven Murphy, President and Vice-Chancellor, Ontario Tech University, has been appointed Co-Chair of the Board of Directors for eCampusOntario, an organization funded by the Government of Ontario to be a centre of excellence in online and technology-enabled teaching and learning for all publicly-funded colleges and universities. eCampusOntario supports the development and delivery of quality online learning experiences across all of Ontario and leads in research, development, and sharing of exemplary practices in online and other forms of technology-enabled learning. eCampusOntario actively supports member institutions to foster greater innovation, collaboration, and excellence on behalf of Ontario students and faculty.
As Co-Chair of the eCampusOntario Board of Directors, Dr. Murphy will contribute his insights, wisdom, and talent to help shape the future of the organization and provide Ontario post-secondary institutions with the guidance and support needed to succeed in a globalized world.
Dr. Murphy's appointment aligns with Ontario Tech's focus on adapting to the ever-changing educational landscape by exploring the most innovative learning opportunities available. Whether it's by championing the use of open educational resources (OER) (free educational material hosted online and available to anyone) in its academic programs, or offering a range of credentials and experiential learning opportunities, Ontario Tech provides learner-centred educational options that give more choices to more people.
Quotes
"I am thrilled to be selected as a Co-Chair of eCampusOntario. Our province and country are experiencing rapid change in post-secondary education and I am a firm believer that eCampusOntario can continue to play an important role in strengthening Ontario's post-secondary institutions through sharing best practices, e-learning tools, open educational resources and pedagogical innovations we are yet to uncover. To have one organization dedicated to collecting and disseminating best practice makes imminent sense and ensures institutions don't waste time reinventing the wheel. The alignment with Ontario Tech's academic mission and plan is obvious and direct, and we look forward to opportunities to partner with eCampusOntario in learning from other jurisdictions and our own Ontario institutions."
- Dr. Steven Murphy, Co-Chair, eCampusOntario and President and Vice-Chancellor, Ontario Tech University
"We are so pleased that Dr. Murphy has agreed to take on the role of Co-Chair of the Board of eCampusOntario and contribute to the evolution of teaching and learning in Ontario. We know that by responding to emerging tech and trends in teaching, Ontario can continue to be a world leader in the development of state-of-the art online courses and programs."
- Judith Morris, Co-Chair, eCampusOntario and President and CEO, Lambton College
Related link