Doctoral programming at Ontario Tech achieves new milestone
University confirms first 'cotutelle' PhD student jointly enrolled with overseas institution
September 16, 2020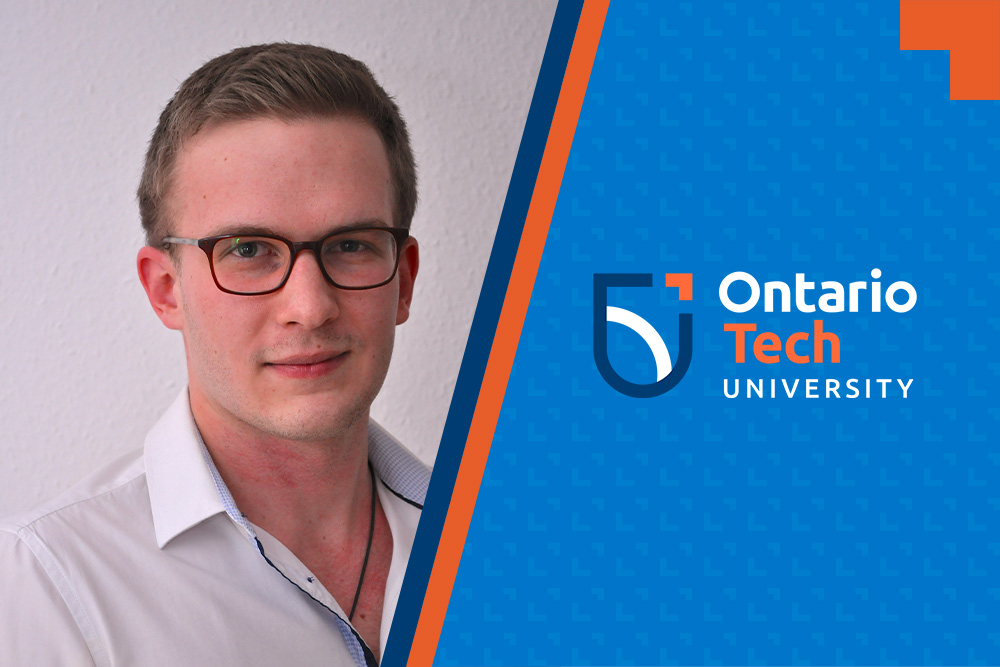 Ontario Tech University will expand its global connections in a key new direction this fall as an international student from Germany embarks on a PhD program jointly offered with a partnering university in Australia.
Tobias Cibis will become Ontario Tech's first cotutelle PhD student by taking the university's PhD program in Computer Science while simultaneously being enrolled in Australia's University of Technology Sydney (UTS) PhD program.
The dual opportunity is made possible through Ontario Tech's Joint Research Centre in Artificial Intelligence (AI) for Health and Wellness with UTS, a collaborative agreement announced in August 2019. Upon completion of a single thesis and all other degree requirements, Cibis will have parchments from both institutions.
Cotutelle is a French term that means 'joint enrolment and supervision'.
"The cotutelle as a mode of doctoral study is something Ontario Tech has been looking to establish for some time," says Dr. Langis Roy, Dean of Ontario Tech's School of Graduate and Postdoctoral Studies. "The bilateral enrolment offers students the unique opportunity to experience varying environments related to culture and science in different countries, while benefiting from the complementary expertise available at each institution. It also amplifies the candidate's employment options after graduating."
At Ontario Tech, Cibis will work with Carolyn McGregor AM, PhD, Research Excellence Chair in Health Informatics and Professor in the Faculty of Business and Information Technology and co-Director of the Joint Research Centre in AI for Health and Wellness.
"Tobias will utilize my Athena AI big-data analytics platform to develop health, wellness, resilience and adaption evidence-based research models for those working in extreme environments, including high-performance athletes and those in physically demanding professions like scuba divers and firefighters," says Dr. McGregor. "This cotutelle establishes a benchmark for the university's future international collaborations and demonstrates how Ontario Tech actively works to use technology with a conscience in extreme professions."
Dr. McGregor and Tobias Cibis are also currently co-editing a book on Engineering and Medicine in Extreme Environments that will be published by Springer Nature later this year.
Cibis' home university will be UTS and he will later spend a year at Ontario Tech. Both universities will co-supervise his PhD program. Due to current international travel restrictions, he will be studying while still in Germany until he can travel to Australia and Canada.
Media contacts
Bryan Oliver
Communications and Marketing
Ontario Tech University
289.928.3653 (mobile)
bryan.oliver@ontariotechu.ca
Kirsten Murray
Director, International
University of Technology Sydney
kirsten.murray@uts.edu.au