Ontario Tech Talent Inc. skills-development enterprise welcomes Executive Director
Senior post-secondary strategist Rachel Sumner will lead university affiliate's job-readiness program
October 23, 2020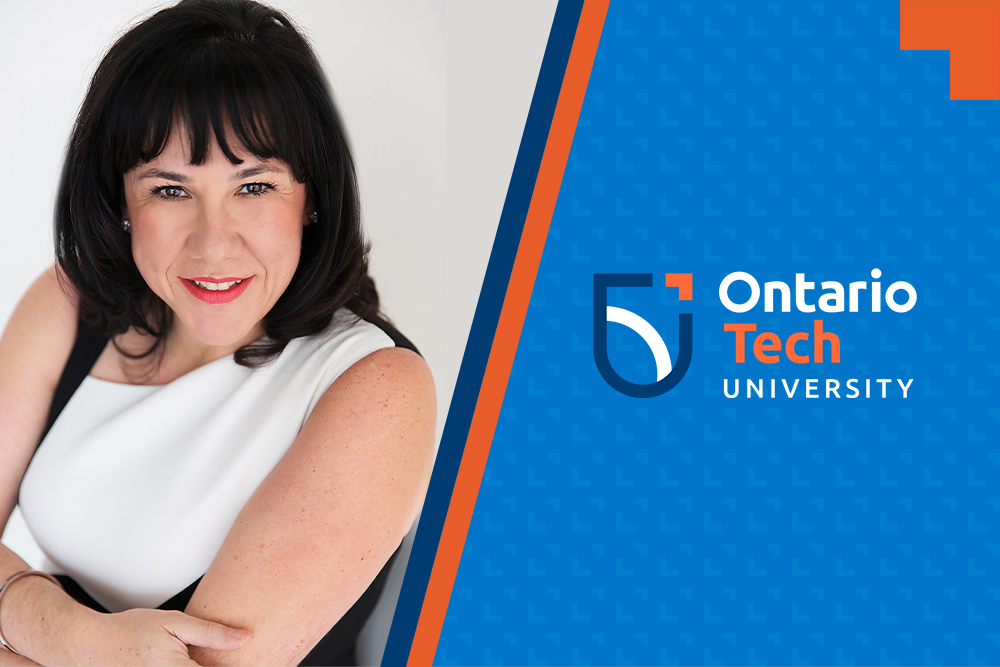 Leading international post-secondary education strategist and entrepreneur, Rachel Sumner, will become the first Executive Director of Ontario Tech Talent, a new enterprise to help Ontario Tech students, alumni and community members adapt to rapid change in today's job market. Ms. Sumner will join Ontario Tech Talent on Monday, November 2.
Ms. Sumner holds a Bachelor of Arts from the University of the West of England in Bristol, United Kingdom (U.K.); a Bachelor of Science and a Master of Arts from The Open University in Milton Keynes, U.K.; and is a Doctor of Education candidate at the University of Liverpool, U.K. She is a three-time nominee of the RBC Canadian Women Entrepreneur Award and a Certified Executive Coach and Mentor, with experience supporting both the professional women's career empowerment organization Lean In Canada, and Futurpreneur Canada.
Ms. Sumner is uniquely qualified to lead Ontario Tech Talent. She most recently served as Regional Partnership Director with Pearson, a global company that specializes in providing digital-learning-based products, tools and services in 70 countries. She led the development of Pearson's largest higher education digital-learning initiative focused on workforce development. Among her other appointments are directorships with The Conference Board of Canada's Niagara Institute, and Executive Education at Dalhousie University in Halifax, Nova Scotia.
What is Ontario Tech Talent?
Announced by the university in February 2020, Ontario Tech Talent is a new campus enterprise dedicated to bridging the skills gap and providing students and new graduates with opportunities to enhance their job readiness skills..
Ontario Tech Talent will work in close partnership with students and employers to assess skills gaps, and develop flexible programming and services tailored to the evolving needs of learners and employers. This includes verifiable credentials and stackable micro-certifications that demonstrate proficiency in a set of essential skill competencies.
Ontario Tech Talent's five-pillar model
Technology-enhanced:Beyond program delivery, technology-based tools will identify skills gaps for employers, future and current employees, while also delivering assessments and verifiable credentials.
Partner-driven: Focus will be on meeting the skill needs of partners using Ontario Tech Talent's services.
Learner-focused: A personalized assessment process will develop learner-focused skills development.
Flexible delivery and creative credential opportunities: Numerous entry and exit points in an environment where learning is always happening, allowing students to take individual credentials over much shorter time frames, and technological modalities, allowing all learners to more easily pursue skill and work opportunities.
Lifelong relationships: Provide advising, coaching and mentoring to meet the needs of individuals at different points in their career, starting with our upper-year students and including all life and career stages.
Quotes
"Recognizing higher education's role in the development of essential skills and Canada's competitiveness, Ontario Tech is the university of the future, fully committed to re-imagining learning models that meet the skills needs of industry and our valued community partners. Rachel Sumner's outstanding experience with post-secondary learning initiatives will drive Ontario Tech Talent forward, helping employers meet the challenge of recruiting and retaining employees, and ensuring our students and alumni become and remain job-ready." 
-Dr. Steven Murphy, President and Vice-Chancellor, Ontario Tech University
"Reskilling and upskilling opportunities are essential at a time when people are actively trying to remain ready to meet changing workplace demands. I look forward to shaping Ontario Tech Talent's mission as we work in close partnership with students, industry employers and government to assess skills gaps, and develop flexible programming and services tailored to evolving needs."
-Rachel Sumner, Executive Director, Ontario Tech Talent