Ontario Tech students launch used tech device drive to support older adult community members
Partnership with the Bowmanville Older Adult Association will collect second-hand laptops and tablets
February 11, 2021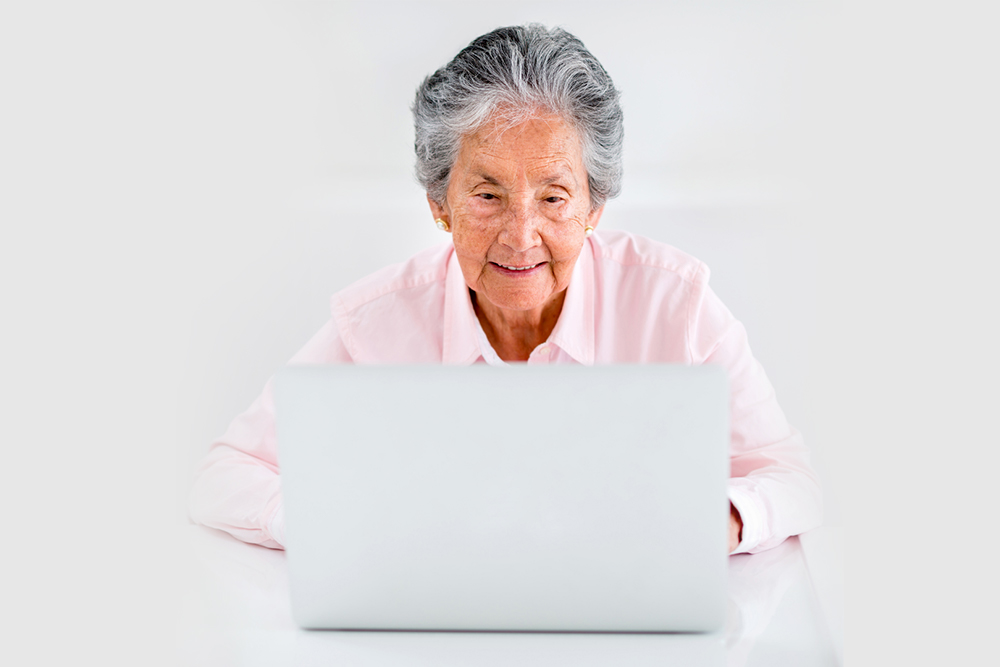 The COVID-19 pandemic has hit older adult members of the community exceptionally hard. In addition to being the demographic most vulnerable to infection, many have faced extensive periods of isolation, with in-person programs temporarily shuttered and a lack of access to technology to communicate with family members.
In an effort to address this serious problem and help bridge the technology gap, a group of students in Ontario Tech University's Faculty of Business and Information Technology (FBIT) is working with the local community to collect second-hand laptops and tablets.
The COVID-19 Relief Tech Drive is part of a Capstone project for FBIT Networking and Information Technology Security students, in partnership with the Bowmanville Older Adult Association (BOAA). The project will help create access to technology for recipients and support mental health.
"This tremendous endeavour arose out of a conversation at a Clarington Board of Trade meeting attended by Ontario Tech's Partnerships office," says Amanda McEachern Gaudet, Assistant Teaching Professor, FBIT. "There was an opportunity for the university help meet a pressing community need and also provide our amazing students with a tremendous hands-on learning experience. They hope to collect dozens of devices for the BOAA, and through technology help make daily life during COVID-19 a little bit easier for so many."
An initial donation of 10 devices from the university will kick-start the tech drive. The community can donate devices starting Friday, February 12. Devices will be reimaged, which will delete existing files to reset the software to original specifications.
Laptop or tablet requirements
In working condition and includes a device charger.
Has a working built-in camera and microphone.
Runs with Windows 7 or higher.
To select a drop-off time, visit the COVID-19 Relief Tech Drive website.
About FBIT Capstone study projects
Capstones provide students who have successfully completed three years of study with opportunities to develop a comprehensive understanding of the technology, environment, markets and operations of a real organization through application of theory and knowledge learned.
Based on a best-fit model, as a member of a selected student team you will:
Study a real business or organization.
Complete a comprehensive analysis and evaluation of the business issue.
Develop suitable recommendations that solve and/or address a particular problem or group of problems.
The value and benefit students and businesses receive through participation in this intense project-based program has grown exponentially over the last 10 years since the inception of the Capstone program.
Campaign contact

Amanda McEachern Gaudet
Assistant Teaching Professor
Faculty of Business and Information Technology
Ontario Tech University
905.429.7058
Amanda.McEachernGaudet@ontariotechu.ca
---
Media contact
Bryan Oliver
Communications and Marketing
Ontario Tech University
289.928.3653
bryan.oliver@ontariotechu.ca