Start earning micro-credentials today at Ontario Tech University
Explore university's wide range of specific-skill and personalized certification programs
February 5, 2021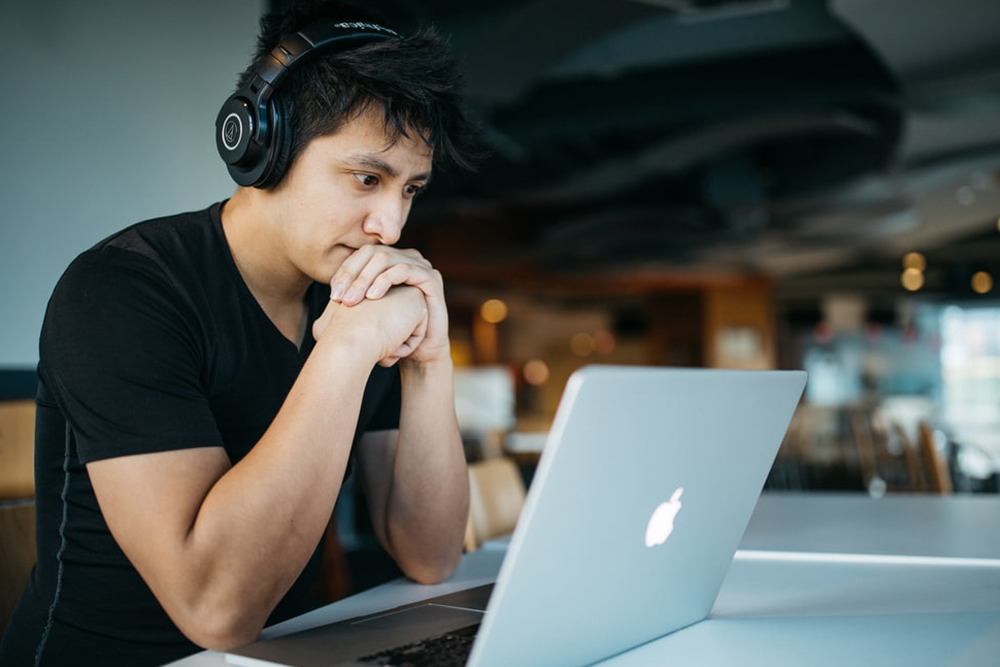 Whether it's digital transformation, automation or remote-working, advances in technology are driving the rapidly changing needs of employers. As labour markets adjust, displaced workers and people looking to shift career paths seek quick ways to update their skills and knowledge to expand their employability.
Ontario Tech University is answering this demand through a series of micro-credentials: short, competency-based learning opportunities focusing on specific skill sets based on criteria defined on approved industry.
Micro-credentials document skills and are articulated with verifiable digital badges. Learners can display these to prospective employers and within their personal network of contacts. The power of micro-credentials lies in being able to offer the same skill to current students as to non-traditional learners, allowing them to stay current as the curriculum changes.
"University learning is traditionally experienced by those aged 18-to-25, but education is evolving into a more comprehensive and continuous lifelong experience," says Fiona McArthur, Strategic Project Manager, Ontario Tech University. "We must ensure solutions are flexible enough to accommodate the time constraints and changing needs of non-traditional students. Micro-credentials and badges provide that answer in a very convenient and personalized way. We also want to make sure current students are able to start earning these skills while they are still here. So we're working to embed micro-credentials into programs as well, to help our students better-position themselves when they are in the job market."
Since launching its first micro-credentials in 2020, the university has already issued more than 400 micro-credentials through the end of January 2021. Some micro-credentials are integrated into the classroom environment of existing undergraduate degree programs, while others offered as standalone learning opportunities through the Office of Continuous Learning. 
"Micro-credentials in Ontario Tech's Faculty of Education (FEd) gave students the opportunity to demonstrate the capacity to teach the Province of Ontario's new curriculum in math and coding," says Dr. Diane Tepylo, Assistant Teaching Professor, FEd. "This same micro-credential was offered through Continuous Learning to current teachers who wanted to update their ability to teach these skills. This showcases the power of micro-credentials: graduates and veteran teachers can quickly upgrade to the province's changes and be in-step with what current students are learning. And current students are able to differentiate their new updated curriculum from that of students just a year before."
Sessional Instructor Iain Brodie also helped create and deliver the FEd micro-credential.
All acquired Ontario Tech micro-credential badges are carried in a virtual 'backpack', stored in the cloud. Students have the option of using the backpack now built into their Ontario Tech mobile app, making it easy for learners to see their badges, show them and share them with employers or in any other similar platforms.
"The length of time required to complete micro-credentials varies," says Sarah Stokes, Faculty Development Officer with Ontario Tech's Teaching and Learning Centre. "Some only take a couple of hours, while others are more involved. What we want to see is our students benefiting by being able to show employers their job-ready skills. It's a huge differentiator for our university."
Selected examples of micro-credential programs
Advantages of micro-credentials
Competency-based: Badges verify and demonstrate the evaluated skills of the earner, making it easy for employers to understand what you know. Micro-credentials recognize new skills, including 'soft' skills applicable to many different jobs.
Co-created with industry: Micro-credentials are designed with input from employers, confirming the learned skills are highly valued by industry. Employers are quickly able to address emerging skills gaps.
Sharable and portable: Flexibility in how digital badges are displayed, such as on social media, résumés and more.
Personalized to meet the needs of learners: Micro-credentials can be completed around other time commitments. Micro-credentials can also be 'stacked' toward higher-level micro-credentials to show evidence of proficiency and advanced skills.
Testimonial
"I greatly respect Ontario Tech as a leading institution in terms of innovation and I felt that having a micro-credential will help me further develop key work skills and help boost my employability as I am currently seeking a work opportunity. The platform is very easy and simple to navigate and feedback is provided in a timely manner. The modules have interesting and highly engaging articles as well as videos. So far I have completed: Applying an Iterative Process; Act as a Catalyst; Listen Actively; Lead without a Title; and Speak with Clarity and Precision."
-Mehreen Khan, Ontario Tech micro-credentials learner
Related story
---
Media contact
Bryan Oliver
Communications and Marketing
Ontario Tech University
289.928.3653
bryan.oliver@ontariotechu.ca