Student-success supporter Dr. Langis Roy appointed Ontario Tech University's Deputy Provost
Dr. Roy will continue to focus on the university's operational and academic priorities
December 13, 2021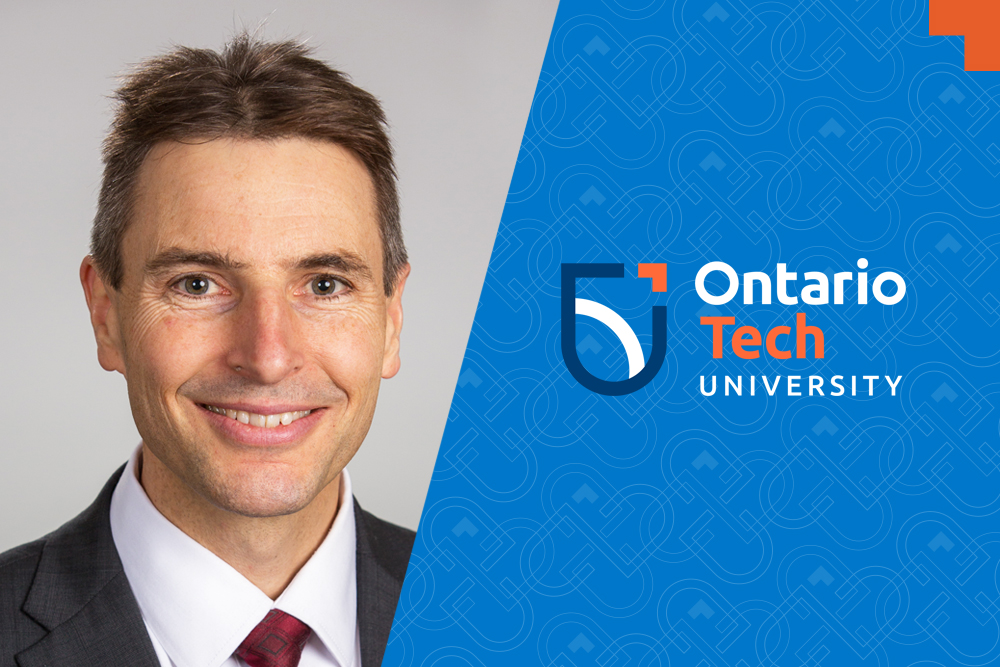 Ontario Tech University announces the appointment of Dr. Langis Roy as Deputy Provost, effective Saturday, January 1. Dr. Roy will serve a five-year term.
A well-known figure at Ontario Tech, Dr. Roy has served as Interim Deputy Provost since September 2020. He has also served across two consecutive five-year terms as Dean of the university's School of Graduate and Postdoctoral Studies (SGPS), the second term overlapping with his Interim Deputy Provost role. The search for a new Dean of SGPS will commence in the new year after Dr. Roy assumes his new role.
As Deputy Provost, Dr. Roy will retain his responsibilities for the Office of Student Life, Academic Advising, and the Office of Learning Innovation, which includes the university's English Language Centre, Continuous Learning, and the Teaching and Learning Centre. He will also continue to work closely with Dr. Lori Livingston, Provost and Vice-President, Academic, to further engage deans, faculty members and staff with the operational and academic priorities of the university, including academic excellence and student success. 
Dr. Roy has an impressive record of accomplishment working with colleagues and students to make learning come to life, and is recognized as a highly approachable, engaged, and collegial leader.
Related links
Quotes
"Dr. Roy stepped up to the Interim Deputy Provost role during an especially challenging time, and over the last several months he has demonstrated his excellence as an administrator and leader. Ontario Tech University's senior leadership team is pleased Dr. Roy will continue in this role as the university maintains its focus on enhancing the success of its students."
- Dr. Lori Livingston, Provost and Vice-President, Academic, Ontario Tech University 
"I am honoured to have the opportunity to continue to support the university as Deputy Provost, and to work with my colleagues to ensure the most rewarding learning and life experience possible for our students. Ontario Tech is a wonderful place to work, learn and have fun, and I am pleased to be part of such an amazing community."
-Dr. Langis Roy, incoming Deputy Provost, Ontario Tech University