Ontario Tech joins national Indigenous and Black Engineering and Technology PhD Project
Program aims to increase Indigenous and Black academics in engineering and technology disciplines
March 11, 2022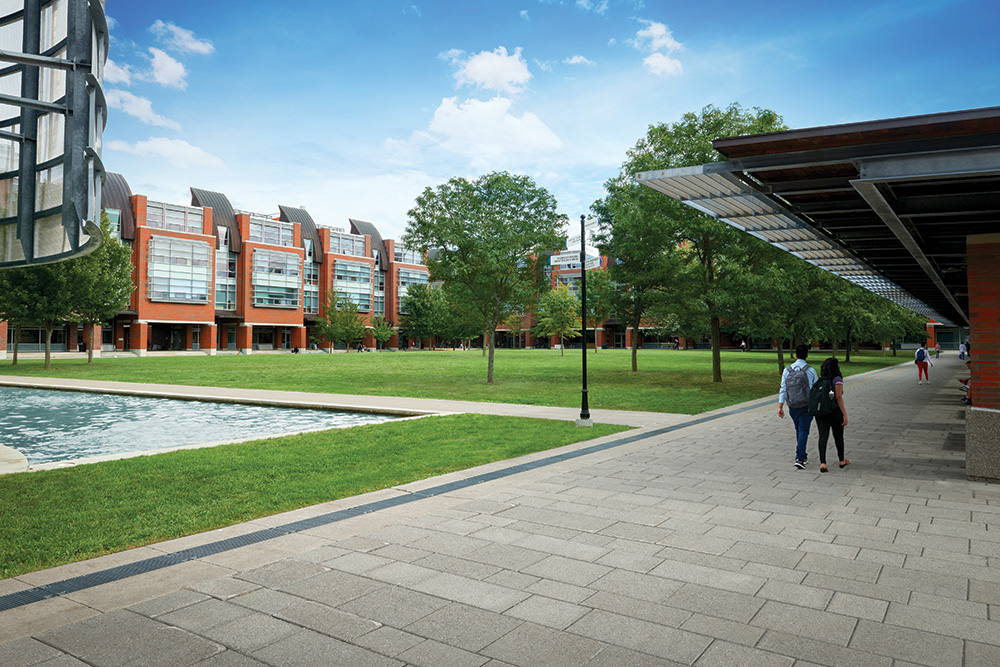 Canadian universities recognize the country needs more Indigenous Peoples (First Nations, Inuit and Métis) and Black professors in engineering and technology fields across Canada. The promotion of diversity and inclusion is critical to the nation's economic prosperity, and to help ensure Canada remains competitive and does not fall behind in innovation.
Did you know?
According to Engineers Canada, the country faces a potential shortfall of as many as 100,000 engineers by 2025.
To reduce the systemic barriers that exist for junior Indigenous and Black scholars pursuing doctoral degrees in engineering and technology programs, a partnership of engineering faculties across the country has launched the Indigenous and Black Engineering and Technology (IBET) PhD Project.
In February, the Faculty of Engineering and Applied Science at Ontario Tech University joined the IBET PhD Project to provide financial support and foster a supportive, equitable and inclusive research and academic environment to increase the presence of Indigenous and Black academics in engineering and technology. Such support is essential during the rigorous PhD process and beyond, which includes applying to tenured positions.
The program at Ontario Tech is specific to PhD engineering programs offered at the university. It will begin with one PhD student in the 2022-2023 academic year, with the potential of adding a second fellowship in 2023-2024.
Ontario Tech participants will receive $30,000 per year ($25,000 from the faculty/university and $5,000 from their academic supervisor), with a further $11,000 being available in the form of a teaching assistantship.
The IBET PhD Project involving 13 Canadian universities is based on a successful program model in the United States.
Quote
"We all have different lived experiences, and these differences foster new ways of thinking and facilitate new solutions to our most challenging and relevant problems. As we prepare the next generation of Canadian engineers, Ontario Tech University is proud the IBET PhD Project will promote a stronger presence of what is currently an underrepresented group of young scholars and support an environment in creating much needed role models for future engineers."
-Dr. Hossam Kishawy, Dean, Faculty of Engineering and Applied Science, and Faculty of Energy Systems and Nuclear Science, Ontario Tech University