Take action on your intake of hidden salt with Faculty of Health Sciences' updated Sodium Calculator
Relaunch of Ontario Tech-based calculator coincides with World Salt Awareness Week 2022
March 15, 2022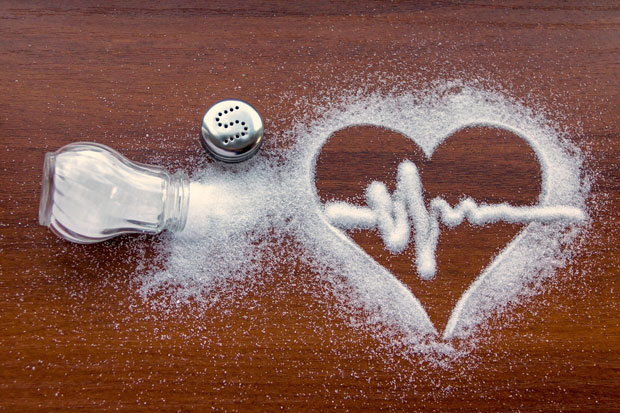 'Pass the salt' is a phrase often heard around a dinner table. But nutritionists and dietitians have long said what we really should be doing when we hear that familiar request is to instead pass on the salt.
Most of us have heard many times before: 'too much sodium is not good for our health'. While sodium is an essential nutrient found in salt and many foods, the average Canadian consumes far more than the amount they need (less than 2,000 milligrams per day).
Excess sodium in the diet causes increases in blood pressure, and it is a major risk factor for stroke, hypertension, heart disease and kidney disease. It's also linked to a higher risk for stomach cancer, osteoporosis and severe asthma.
Ontario Tech University researcher and Registered Dietitian Dr. JoAnne Arcand has co-authored a new commentary in the Canadian Medical Association Journal (with Dr. Norman Campbell, University of Calgary, published March 14, 2022) entitled Dietary sodium reduction in Canada: more action is needed to reach the 2025 targets. The paper outlines how governments and health professionals need to do more to support Canadians in sodium reduction.  
Sodium reduction approaches recommended by Dr. Arcand and Dr. Campbell
The World Health Organization prioritized dietary sodium reduction and declared a, "30 per cent reduction in population sodium intakes by 2025" as one of nine global targets for noncommunicable disease prevention.
Policy-makers should promote food reformulation and improve nutrition labelling and marketing.
Health-care providers should routinely screen patients and advise them on dietary sodium as necessary to manage and prevent disease.
Public education and the use of sodium self-screening tools could help people take personal action in limiting their sodium intake.
"For many of us with busy lives, it's often easier said than done to skip the salt, or even minimize consumption of foods or snacks that are high in sodium," says Dr. Arcand, Associate Professor with Ontario Tech's Faculty of Health Sciences. "Canadians need to understand that most sodium comes from processed (packaged) foods and restaurant foods, not from sodium (or salt) added at the table or during cooking."
Snack food, pizza, deli meats, condiments, soups, cheeses and salad dressings are just a few examples of processed products often loaded with high amounts of sodium.
Action you can take for World Salt Awareness Week and beyond: Try the online Sodium Calculator
Personal awareness of sodium consumption is a big part of the solution, and the good news is there's something that Canadians can do: assess their intake and take action through an updated version of an easy-to-use online Sodium Calculator. 
"Our revised Sodium Calculator features updated data on food sources of sodium and an improved user interface and report page," says Dr. Arcand. "We invite everyone to try it. It's an important learning and teaching tool in many ways because the results can help doctors talk to their patients about diet and help adults reduce their blood pressure to normal levels."
The new Sodium Calculator coincides with World Salt Awareness Week  (March 14 to 20) and its 2022 theme of 'Shake the Habit!'.
"The COVID-19 global pandemic has changed our lives in many ways, including how we eat," says Dr. Arcand. "We've all been eating less often in restaurants, cafés and outdoor markets and cooking more frequently at home. Salt Awareness Week promotes low-sodium alternatives for enhancing food flavours, such as chili, citrus, fresh herbs, garlic, black pepper and spices."
Related story links
Media contact
Bryan Oliver
Communications and Marketing
Ontario Tech University
289.928.3653 (mobile)
bryan.oliver@ontariotechu.ca
Gallery