Celebrating the connection volunteers provide to our Ontario Tech community
April 19, 2022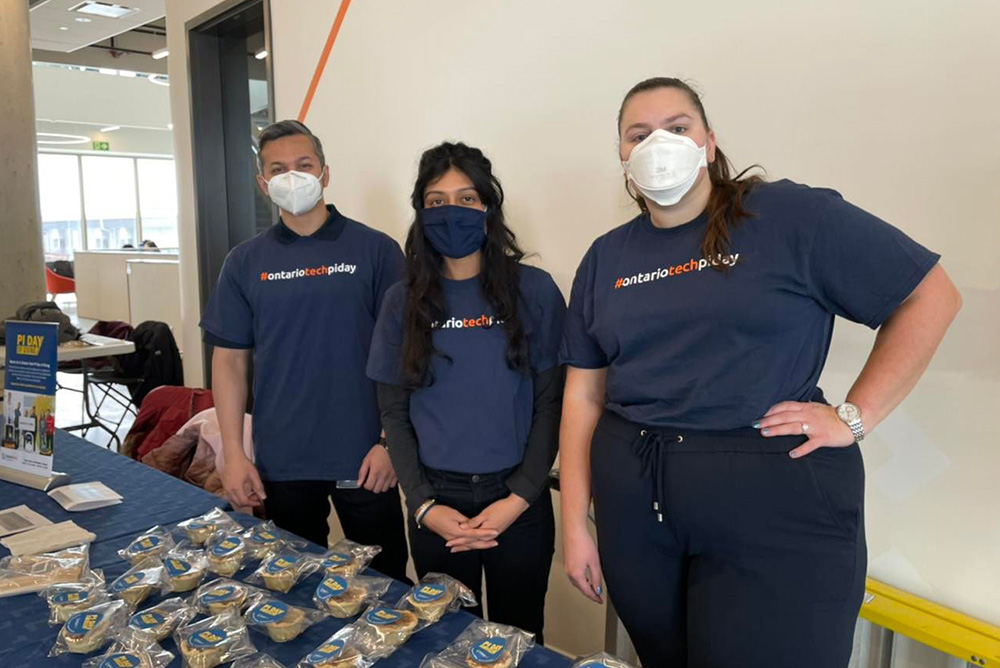 To mark National Volunteer Week from Sunday, April 24 to Saturday, April 30, Ontario Tech University celebrates and gives thanks to the people who are involved in giving back and enriching the lives of our students all year long.
Volunteer Canada has declared this year's National Volunteer Week theme 'Empathy in Action' to emphasize the undeniable connection between volunteerism and compassion for others.
Ontario Tech's Board of Governors, faculty, staff, alumni, donors, and community members are working towards a common purpose, preparing our students to become the next generation of problem solvers, future leaders and community builders. Whether they serve on committees and boards, or help with on-campus events and varsity sports, our volunteers contribute to a vibrant, inclusive student experience and assist in cultivating a welcoming environment for all.
Quote
"At Ontario Tech University, we see first-hand a stronger university community as a result of our volunteers and the connection they provide. We are grateful for our volunteers and would like to thank them for the time, knowledge, empathy and passion they share with our students, alumni, faculty and staff."
-Yvonne Stefanin, Director, Philanthropy, Ontario Tech University