Ontario Tech University marks National Indigenous History Month
June 1, 2022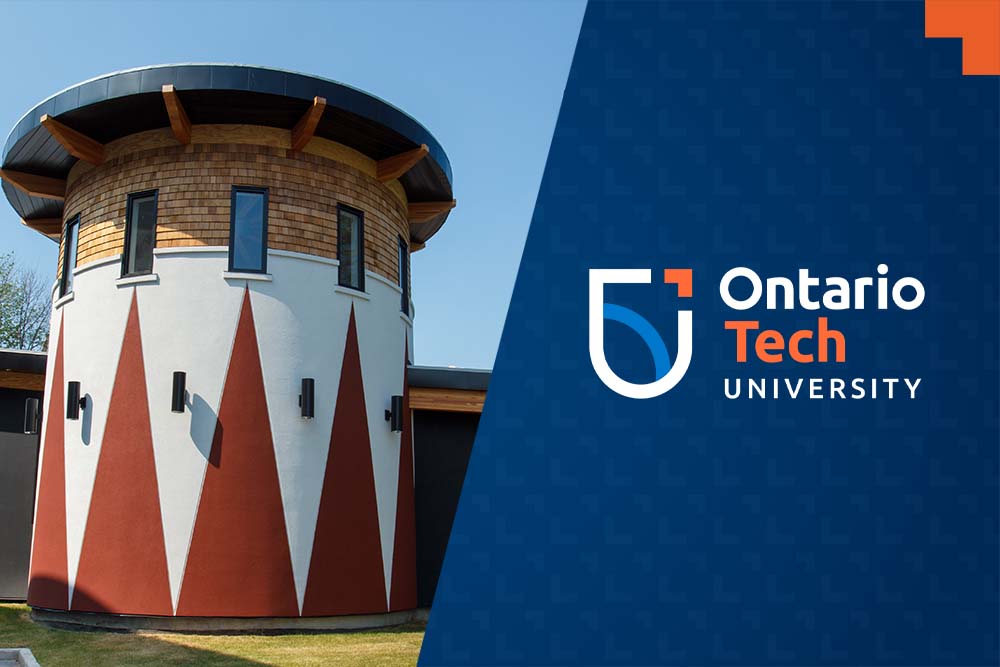 Each June, Canada celebrates National Indigenous History Month, a time to reflect upon and learn the history, cultures, sacrifices, contributions and strength of the First Peoples of this land and acknowledge their historic contributions to the development of Canada. June also marks National Indigenous Peoples Day, held annually on June 21.
Mississaugas of Scugog Island First Nation: The traditional land where Ontario Tech is situated
On Wednesday, June 1, the university will raise the flag of the Mississaugas of Scugog Island First Nation, on whose traditional land the university is situated.
A branch of the greater Anishinaabeg Nation, the Mississaugas settled in the basin of Lake Scugog more than 300 years ago. The people flourished on the land for nearly a century until the British arrived and land acquisition treaties saw millions of acres of land taken from the Mississaugas for very little in return.
The increased settlement of non-Indigenous populations forced the Mississaugas to move several times as they needed access to the natural resources they depended on for survival. Eventually, they settled on an 800-acre landlocked parcel on Scugog Island, which they were required to purchase with their own money.
Over the last century, the Mississaugas have faced many great challenges, but have rebuilt a strong community through hard work and a sustainable economic development project, the Great Blue Heron Casino.
They continue to build relationships of trust and respect with others in the community and helped to fund the building of Baagwating Indigenous Student Centre located at 151 Athol Street East, Oshawa, home to the university's Indigenous Education and Cultural Services.
Learn more about the Mississaugas of Scugog Island First Nation, their history and their impact at scugogfirstnation.com.
Participate in National Indigenous History Month
Bannock and Books book club
The university's Indigenous Education and Cultural Services (IECS) hosts Bannock and Books, an Indigenous book club series designed to explore Indigenous culture, ways of knowing and experiences. After reading the book, participants can take part in a Sharing Circle for a guided conversation.
For more information, including this month's book, visit the IECS events and workshops web page.
Literature collection for the Campus Libraries
Community resources
Related university news