Are human behavioural changes during the COVID-19 pandemic placing unexpected pressure on the environment?
Exploring Ontario Tech biologist Dr. Andrea Kirkwood's connection to provincial shorelines research project
August 5, 2022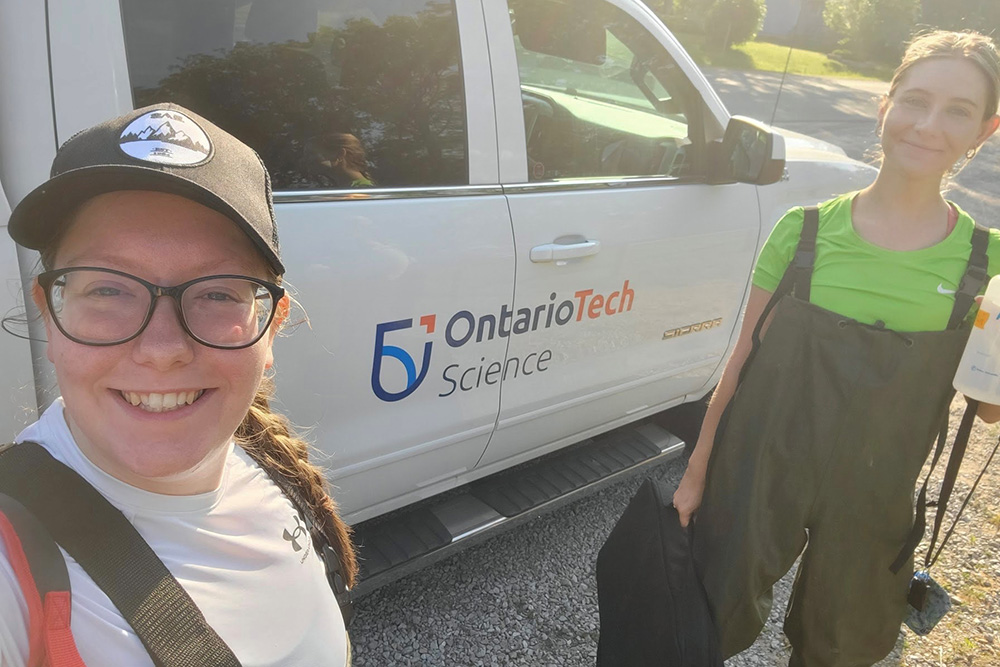 Since the beginning of the COVID-19 pandemic in March 2020, health-related protocols have required people to socially distance and generally spend less time clustered together in large numbers or in small spaces. Many of course have spent more time at home. Others have taken the opportunity to spend more time 'getting back to nature'.
Finding your own space on a lake or a river is not hard to do, but a group of biologists, social scientists, and engineers from across four universities, including Ontario Tech, are studying the impact the so-called 'urban exodus' has had on our local waterways.
"Early in the pandemic, there was a noticeable migration of people from cities to rural areas and cottage country, and some have even permanently moved to lake environments," says Dr. Andrea Kirkwood, Professor, Faculty of Science, Ontario Tech University. "This extensive shift toward outdoor activities like boating and a boom in cottage-building has inadvertently placed new pressures on wildlife and shoreline erosion."
Dr. Kirkwood and a collective of researchers across Ontario are pooling their expertise to investigate how these pressures are affecting aquatic systems, thanks to a new two-year, $533,660 Alliance Missions Grant from the Natural Sciences and Engineering Research Council of Canada (NSERC). Led by Carleton University, the project is being supported by experts from Ontario Tech University, the University of Ottawa, and Toronto Metropolitan University. The research seeks to develop a stronger scientific base about what is happening to these ecosystems, and what must be done to protect them.
"The idea began after Parks Canada and conservation authorities in the Kawartha Lakes and Rideau Valley regions were flooded with calls from new cottagers about erosion concerns and complaints about so many people amending natural shoreline habitats," says Dr. Kirkwood. "Perhaps most people don't realize the negative implications to their waterfront properties when they remove rocks or fallen trees, or build cement retaining walls. Some are using chemicals to control aquatic vegetation, altering habitats for fish, frogs and turtles. Boats generate wave action that creates erosion."
Once the researchers are able to quantify the scientific impacts, the next step will involve public education and strategies on how to guide cottagers and lake users on finding an environmental balance.
"Solutions could involve amending speed limits for watercraft and how far they should be from shorelines," says Dr. Kirkwood. "Protecting our lakes and positive stewardship of our resources is everyone's responsibility. The information we collect will equip local lake ambassadors with the evidence they need to drive positive engagement and willing compliance."
Gallery
---
Media contact
Bryan Oliver
Communications and Marketing
Ontario Tech University
289.928.3653 (mobile)
bryan.oliver@ontariotechu.ca