New leader at the helm of international enrolment services at Ontario Tech University
University Registrar Dr. Joe Stokes takes on expanded role and responsibilities for the recruitment, retention and success of students from abroad
October 3, 2022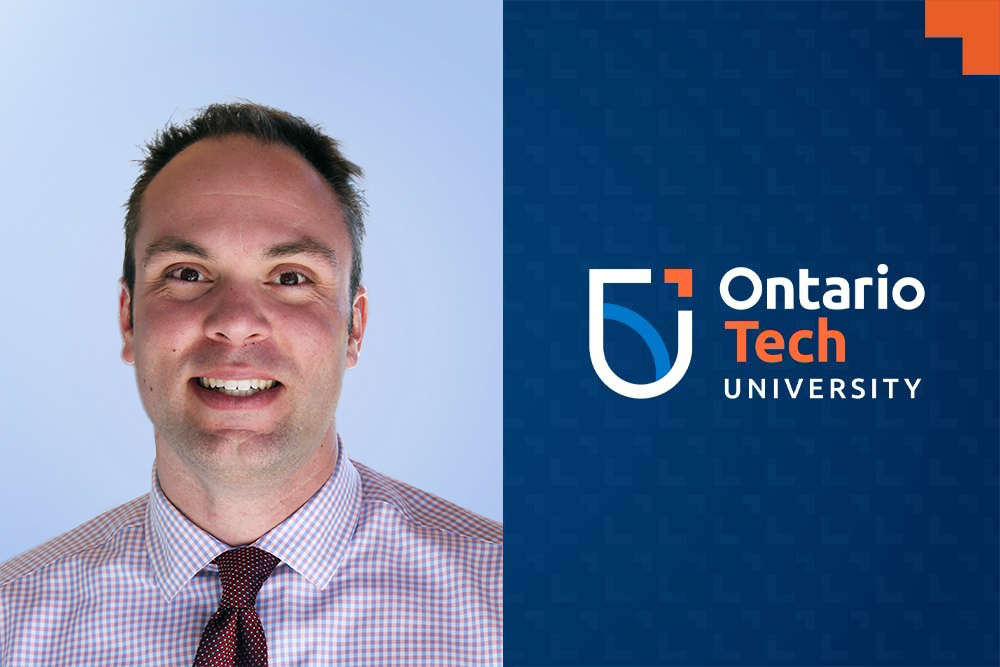 Ontario Tech University announces its current Registrar, Dr. Joe Stokes, is now University Registrar and Assistant Vice-President, International. In this expanded role, Dr. Stokes will take the lead in promoting Ontario Tech and the Province of Ontario as a destination of choice for international students.
Dr. Stokes has championed many Ontario Tech international initiatives, including the development of multiple global partnerships. Most recently, he led a group of university, college, and Indigenous institute representatives from across the province that received $1.2 million through the eCampusOntario Virtual Learning Strategy funding opportunity for the development of an Ontario international study brand, as well as competitive research aimed at differentiating Ontario from other international study destinations. His most recent publications focus on international student mobility in the pandemic era, and strategic enrolment management in a time of global disruption.
Dr. Stokes is one of the longest-serving recruitment and admissions leaders at Ontario Tech. He joined the university as a recruitment officer during its first academic year (2003-2004). Over the years, he has progressively assumed greater responsibility within the Registrar's office, and has served as University Registrar since January 2018. He is also an Adjunct Professor in the university's Faculty of Education.
He is the past Chair of the Ontario Universities' Council on Admissions, and is the past President of the Ontario University Registrars' Association. In addition to leading long-term strategic recruitment projects at the university, he has led work across the post-secondary sector on retention and student success.
Quotes
"Dr. Joe Stokes is a strong and longtime advocate for international student success. He understands how to engage students from abroad in the university community, and create a diverse, supportive and welcoming environment. Ontario Tech University's senior leadership team looks forward to working with him as he helps shape the university's vision and impact in the international sphere."
- Dr. Lori A. Livingston, Provost and Vice-President, Academic, Ontario Tech University
"International students enrich the academic experience at Ontario Tech University and contribute to the cultural diversity on our campus, and in our community. I am honoured to lead initiatives that will enhance the experiences of students who join our Ontario Tech family from abroad, through exceptional services and supports."
- Dr. Joe Stokes, University Registrar and Assistant Vice-President, International, Ontario Tech University