Nuclear hydrogen workshop reinforces Ontario Tech's leadership in clean and sustainable energy leadership towards Net-Zero
University bringing together international researchers and energy sector partners
November 4, 2022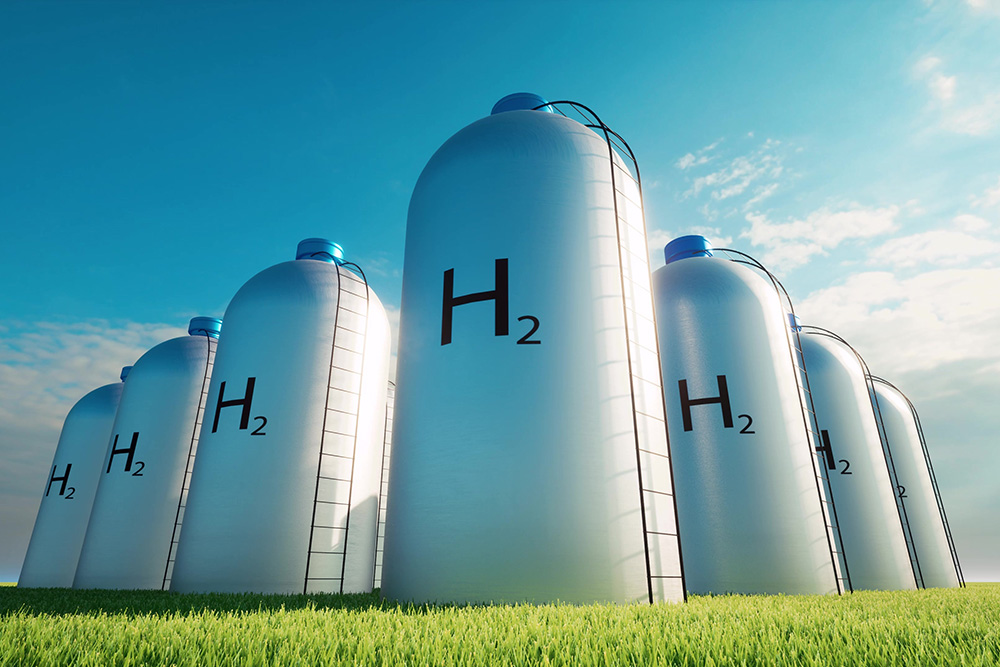 The future of hydrogen as a reliable clean energy source holds incredible promise as an abundant and carbon-free fuel. The historic challenge for commercial hydrogen production, however, has been that its capture has mostly come from reactions involving hydrocarbons such as natural gas, which despite being the cheapest method, obviously creates an undesirable carbon emission footprint.
There are several routes for driving cost-effective hydrogen production. One option involves nuclear power, a discipline where Ontario Tech University, one of Canada's energy research leaders, has an incredible wealth of expertise. The university is a champion of hydrogen production and nuclear energy through the use of innovative and small modular reactors. Its energy research depth was reinforced in early 2021 when the university was named an International Atomic Energy Agency (IAEA) Collaborating Centre, the first institution in Canada to receive such designation.
From Saturday, November 19 to Monday, November 21, Ontario Tech will host a major international workshop: The Role of Nuclear Energy in the Hydrogen Economy. The event will bring together researchers and energy sector partners from around the world to discuss state-of-the-art nuclear hydrogen technologies and the role of nuclear energy towards a sustainable hydrogen economy.
Other external event collaborators include the CANDU Owners Group, the University Network of Excellence in Nuclear Engineering, and the Nuclear Hydrogen Initiative. Workshop sponsors are Bruce Power Terrestrial Energy and Tractebel.
How can hydrogen can be produced from nuclear energy?
Using today's technology, carbon-free electricity from currently operating nuclear power plants can be used to split water molecules into water's components, hydrogen and oxygen (a process called electrolysis) for large-scale clean hydrogen production. Other innovative technologies can take advantage of the heat produced by nuclear reactors to drive carbon-free hydrogen production processes. Various alternative methods of cost-efficient hydrogen production are under extensive study for near-term deployment.
Hydrogen energy R&D has strong momentum
Hydrogen production using clean energy sources including nuclear energy can play a key role in worldwide net-zero carbon emission goals and contribute to global energy security. Canada's energy sector is exploring hydrogen production development from sources as diverse as nuclear to renewables such as wind and solar.
Nuclear hydrogen in Canada is experiencing unprecedented momentum with ongoing projects to utilize the existing fleet of nuclear power plants. Extensive national and international research and development projects towards sustainable large-scale hydrogen production are in high gear, to deploy the advanced nuclear reactor technologies that will be available in future small modular reactors.
Quotes
"As a national leader in energy and environmental sustainability research, Ontario Tech University is proud to host this important in-person workshop on hydrogen technologies. Ontario Tech is the country's first designated IAEA Collaborating Centre, and this status is a cornerstone of our collective research efforts to help Canada transition to a clean energy future. Timed to immediately follow the 2022 United Nations Climate Change Conference (COP27, November 6 to 18), the workshop will continue to open up a world of industry partnership possibilities and spur further energy innovation."
-Dr. Les Jacobs, Vice-President, Research and Innovation, Ontario Tech University; Director, International Atomic Energy Agency Collaborating Centre
"This workshop aligns with Ontario Tech University's strategic priority to drive new research and discovery in clean and sustainable energy. This gathering of international experts also supports Ontario Tech's vital role as an IAEA Collaborating Centre on integrated energy systems with advanced nuclear power reactors, and their multi-purpose applications."
-Dr. Hossam Kishawy, Dean, Faculty of Engineering and Applied Science, Ontario Tech University
Media contact
Bryan Oliver
Communications and Marketing
Ontario Tech University
289.928.3653 (mobile)
bryan.oliver@ontariotechu.ca