Ontario Tech University expert Dr. Barbara Perry appointed to major international research chair
Dr. Perry named Chair in Hate Studies by United Nations specialized agency UNESCO
November 15, 2022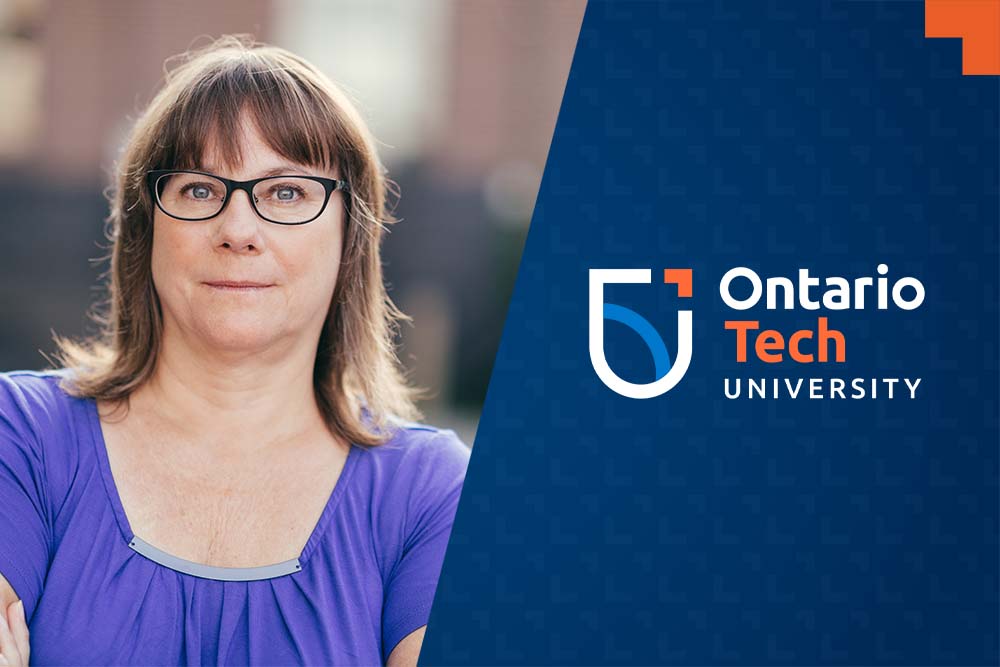 Ontario Tech University's research leadership will play an even larger role on the international stage in the coming years through a major appointment announced by the France-based United Nations Educational, Scientific and Cultural Organization (UNESCO).
Long recognized as a global authority on hate crime and right-wing extremism in Canada, Dr. Barbara Perry, a Professor with Ontario Tech's Faculty of Social Science and Humanities (FSSH), has been appointed UNESCO's Research Chair in Hate Studies. The UNESCO Research Chair will develop evidence-based policy to minimize the incidence and impacts of hate crime and targeted hate speech, both online and offline.
The UNESCO appointment will also advance the scope and mission of Ontario Tech's Centre on Hate, Bias and Extremism (CHBE), which began operations in 2018. The launch of UNESCO Chair was formally announced November 15 during an international virtual panel discussion Global Dimensions of Hate hosted by Ontario Tech's CHBE.
"Hate crime arises as a means of defending what appears to be under threat, whether it is status, wealth, privilege, or territory, and manifests itself in various forms of hostility," says Dr. Perry. "Xenophobia, racism, homophobia, misogyny and other related iterations of hate threaten the security and well-being of targeted communities worldwide. The movement also backs a wide range of issues and grievances, including, but not limited to: anti-government and anti-law enforcement sentiment. Recent years have seen dramatic increases in extremist ideas, movements and practices, including radicalization, often with dire consequences." 
As UNESCO Chair, Dr. Perry will enhance awareness of diverse forms of hate and hostility affecting communities globally, with the goal of developing anti-hate strategies specific to local needs, developing educational initiatives, and promoting community resilience and empowerment.
Dr. Perry's work extends to policing diverse communities, building resilience among marginalized communities, and broader issues of diversity and justice. She has helped to frame the field of hate studies internationally, while fostering global education and support for victims of hate-fuelled violence.
She is a well-known expert sought by broadcast and print media outlets including TVO, CBC, CTV, the Globe and Mail and the New York Times, among others. She is a regular consultant with Justice Canada, Public Safety Canada, the Royal Canadian Mounted Police, the Canadian HIV/AIDS Legal Network and local social justice organizations.
Objectives and goals of the UNESCO Research Chair in Hate Studies include:
Community engagement and awareness through the sharing of research findings via publications, webinars and online modules.
Networking with international anti-hate and radicalization-prevention partners, including institutions in Canada, the United States, South Africa, Guyana, the United Kingdom, India, Trinidad and Tobago, Spain, and Ireland.
Promotion of evidence-based policy, practice and programming.
Training of students, postdoctoral fellows, academics, practitioners and the public.
About UNESCO
Created in 1945 only months after the conclusion of World War II, UNESCO's mission is to contribute to global peace and security, to advance universal respect for justice, the rule of law, and for human rights and fundamental freedoms. In addition to reflecting UNESCO's 2030 Sustainable Development Goals, the Chair's agenda aligns with UNESCO's broad aims of social inclusion and the current UNESCO thematic priorities: 'learning to live together' and 'preventing violent extremism'.
Quotes
"Hate is a global problem that demands global solutions, and these require innovative research on extremism that will lead to concrete intervention strategies geared toward both offline and virtual delivery platforms. The UNESCO Chair in Hate Studies affirms Ontario Tech University's international research leadership in this field and supports Dr. Barbara Perry's legacy of scholarship in helping policymakers and community leaders understand and respond to the complex processes of hate and prejudice."
-Dr. Les Jacobs, Vice-President, Research and Innovation, Ontario Tech University
"The Faculty of Social Science and Humanities is thrilled we can advance our mission to pursue social justice and equality through Dr. Perry's work as a UNESCO Research Chair in Hate Studies. It is also an honour to contribute to the international and transformative efforts of UNESCO."
-Dr. Peter Stoett, Dean, Faculty of Social Science and Humanities, Ontario Tech University
Related stories
Gallery
---
Media contact
Bryan Oliver
Communications and Marketing
Ontario Tech University
289.928.3653 (mobile)
bryan.oliver@ontariotechu.ca