Leading the pack again: Ontario Tech tops among province's universities for year-over-year percentage growth in applications
High school student applications to Ontario Tech over the past two years have soared by more than 60 per cent
January 18, 2023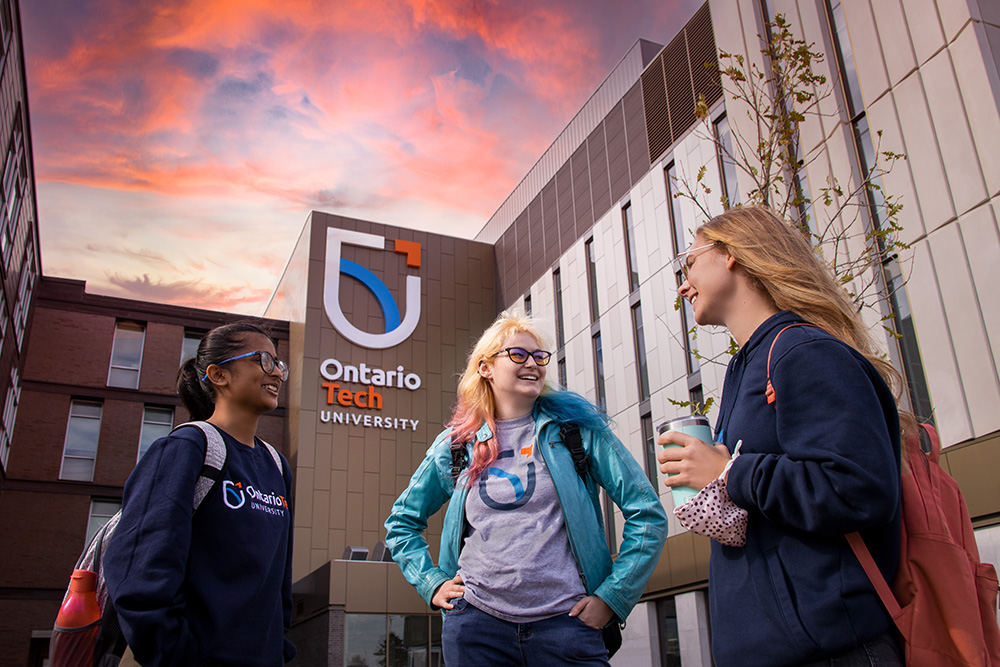 For the second consecutive academic recruitment cycle, Ontario Tech University is posting province-leading numbers for growth in overall applications for Fall enrolment.
Following the January 12 deadline for Ontario high school students to apply to an undergraduate program at an Ontario university, the Ontario Universities' Application Centre (OUAC) says Ontario Tech again leads the province in a key metric.
Among all members of the Council of Ontario Universities, Ontario Tech tops the list with a 20.3 per cent year-over-year increase in total applications (12,416, compared to 10,317 last year).
OUAC also says there is an 18.8 per cent year-over-year increase among students indicating Ontario Tech as their No. 1 choice of university to apply to. Ontario Tech surpassed 12,000 applications for the first time ever (last year the university eclipsed the 10,000-application mark for the first time).
Did you know? When combined with applications numbers from last year (January 2022), the university's upward trajectory is even more impressive. Measured against the recruitment cycle from just two years ago, applications to Ontario Tech have increased 60.5 per cent over that span.
The place to be: Why are more students than ever choosing Ontario Tech?
Some of the reasons why Ontario Tech is seeing a surge in applications include:
Tech-driven and career-focused programs that prepare students to excel for in-demand industries.
100 per cent of programs include experiential learning opportunities (activities such as: Capstones, co-ops, internships, entrepreneurial work terms, practicums/placements, labs, research/independent study, and/or undergraduate thesis) which offer students access to 300+ industry and community partners.
New direct-entry co-op programs—primarily paid— allow for student to gain value experience within their field of study.
Ontario Tech's growing reputation and influence: named one of the world's Top 200 Young Universities(under the age of 50), and continued strong results in the Maclean's magazine rankings and various international rankings.  
A modern, close-knit university campus community where students can thrive and forge long-lasting memories and relationships.
Popular Ontario Tech programs for the 2023-2024 recruitment cycle
Commerce
Computer Science
Human Health Science
Legal Studies
Mechanical Engineering
Nuclear Engineering
Over the coming months, applicants can expect to see offers of admission rolling out, as they are welcomed into Ontario Tech's leading degree programs and award-winning campus.
Quote
"Our tradition of in-demand degree programs that produce job-ready graduates is clearly a major component of the Ontario Tech story that is resonating with future students. They are attracted by our campus culture and the reputational high quality of our student services. They are aware of our powerful connections with industry partners, and they know about the career successes our alumni are experiencing."
-Dr. Joe Stokes, Ontario Tech Registrar
Media contact
Bryan Oliver
Communications and Marketing
Ontario Tech University
289.928.3653
bryan.oliver@ontariotechu.ca