Ontario Tech cracks Top 200 among the world's youngest universities
March 2, 2022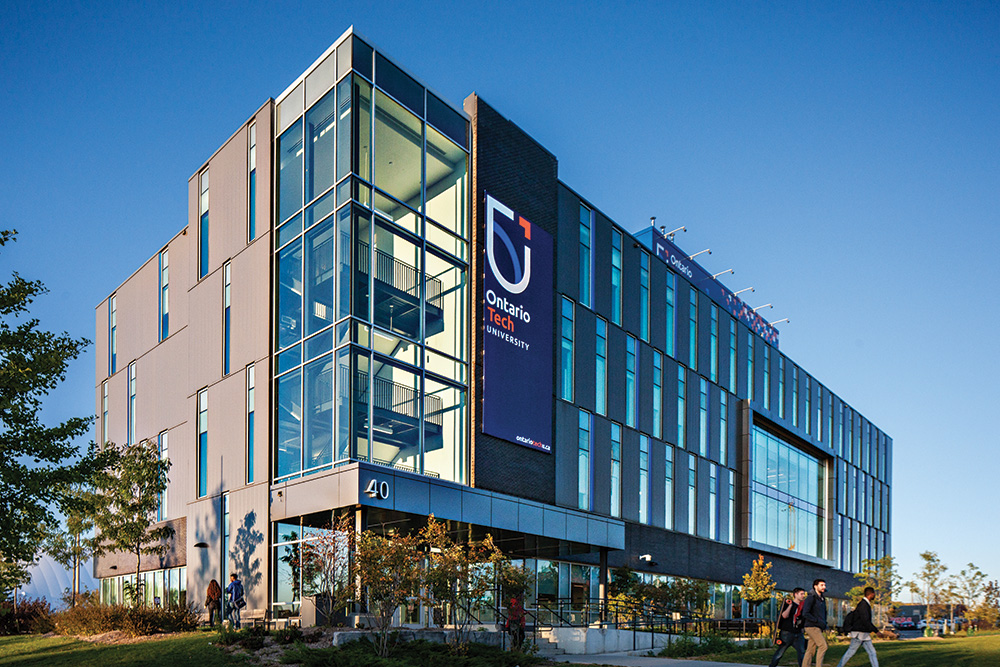 Only weeks after being named one of Canada's Research Universities of the Year for 2021, Ontario Tech University has further reason to celebrate a new and significant international research milestone.
For the first time, Ontario Tech has made the Top 200 list of the world's best young universities. The compilation was released February 15 by Times Higher Education (THE), considered by many experts to be the most prestigious international ranking organization.
THE ranked all international research institutions that are under 50 years old (founded in 1971 or later). Perhaps the most impressive aspect about the ranking for Ontario Tech is that it is among the very youngest universities on the THE list. Ontario Tech is still under the age of 20, having been founded on June 27, 2002, and opening its doors in the 2003-2004 academic year.
The THE survey ranks universities in a wide range of performance criteria, including teaching, research, academic citations and international outlook. Ontario Tech (at No. 187 this year) boasts close research partnerships or relationships with some of the other universities in the ranking, such as Australia's University of Technology Sydney (No. 8).
A huge part of the university's success imprint comes through the trajectory of new research grants and awards, and industry funding. In 2020-2021, Ontario Tech attracted more than $23.5 million in research grants and contracts, an increase of more than 40 per cent over the previous year.
THE uses Scopus as its academic citation database – the same one that Research Infosource used for its ranking of Ontario Tech in the Research University of the Year compilation for 2021.   
Quote
"Being ranked among the world's 200 top young research universities offers further compelling evidence of the promise of Ontario Tech's research story and sets the foundation for growing research intensity in the decades ahead. It confirms that Ontario Tech is not only a vital research hub anchoring the eastern Greater Toronto Area, but also has a strong international presence. We have assembled an incredible team of leading professors from around the globe. Their commitment to research excellence and discovery is unquestionably at the centre of our university's success."
-Dr. Les Jacobs, Vice-President, Research and Innovation, Ontario Tech University
Discover more about research at Ontario Tech
Selected related stories
Media contact
Bryan Oliver
Communications and Marketing
Ontario Tech University
289.928.3653 (mobile)
bryan.oliver@ontariotechu.ca