Major international accolade for Ontario Tech researcher Dr. Barbara Perry
Receives Distinguished Scholar Award from the American Society of Criminology
September 21, 2020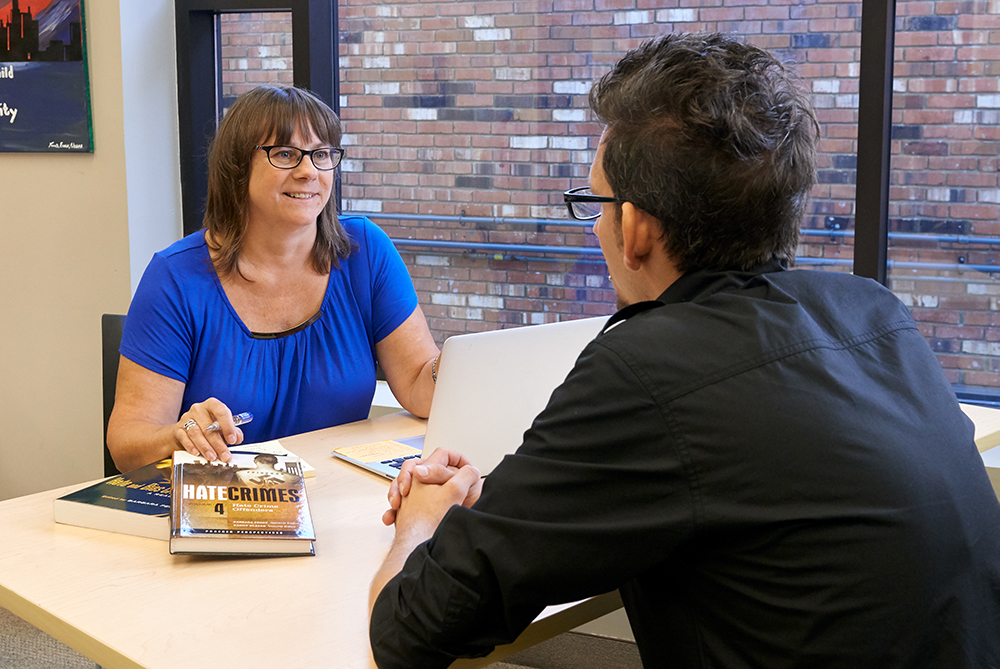 As one of Ontario Tech University's leading research voices on the international stage, Dr. Barbara Perry has experienced exceptionally high demand for her expertise in recent years.
The volume of incidents related to hatred and extremism globally continues to grow at an alarming rate. Hardly a day goes by without the Faculty of Social Science and Humanities Professor being asked to share perspective and data with stakeholders, colleagues and journalists, to help them try to understand the factors motivating so many crimes against humanity.
For the impact of her years of scholarship and research, and her ongoing leadership of Ontario Tech's Centre on Hate, Bias and Extremism, the American Society of Criminology (ASC) has named Dr. Perry its 2020 Division of Terrorism and Bias Crime (DTBC) Distinguished Scholar. The award recognizes her work encompassing topics related to hate crime, violent extremism, and terrorism, and her role since 2013 as Founding Co-Chair of the International Network for Hate Studies (whose biennial conference takes place in December).
Among other achievements cited by the DTBC awards committee:
Perry's seminal book In the Name of Hate has provided students and scholars with the tools to tackle the theoretical nuances and complexities associated with the study of hate crime.
More than 100 scholarly articles and book chapters published in a variety of journals and other forums across criminology, terrorism, and sociology.
Visiting academic positions at European universities.
Continued engagement with international media facilitating the exchange of knowledge about hate crime across borders.
Dr. Perry will speak at the next ASC Conference virtual research symposium.
Quotes
"I am very proud to receive this prestigious award from my colleagues with the American Society of Criminology's Division of Terrorism and Bias Crime. It is always a real distinction to be recognized by your closest peers. Our world faces enormous turbulence and challenges related to hate-motivated crimes and political upheaval. Hopefully our collective efforts in the research community will generate new insights and understanding to pursue a more inclusive and equitable future for all."
-Dr. Barbara Perry, Director, Ontario Tech University's Centre for Hate, Bias and Extremism

"There is an urgent global need to document the rise in multiple forms of extremist violence, to help communities, government and law enforcement understand these trends and develop intervention strategies. The American Society of Criminology's award underscores Dr. Barbara Perry's exemplary contributions to international research and recognizes her tireless collaborative efforts to uncover much-needed solutions to issues of hate, bias and extremism."
-Dr. Peter Stoett, Dean, Faculty of Social Science and Humanities, Ontario Tech University
Selected Ontario Tech University news stories related to Dr. Perry's research
---
Media contact
Bryan Oliver
Communications and Marketing
Ontario Tech University
289.928.3653
bryan.oliver@ontariotechu.ca